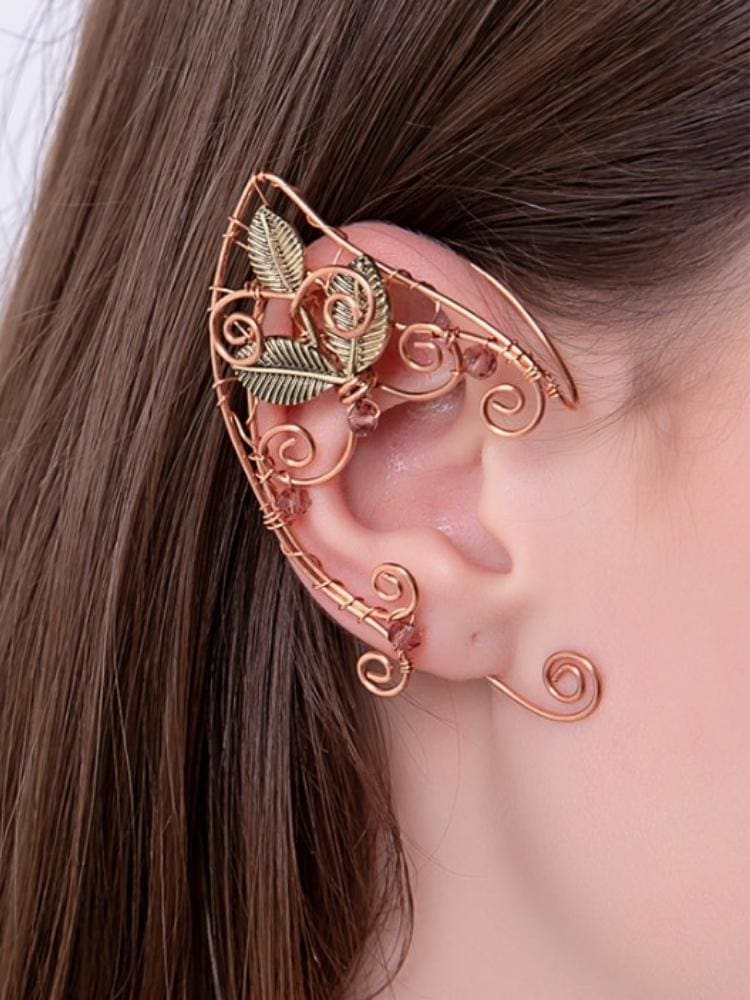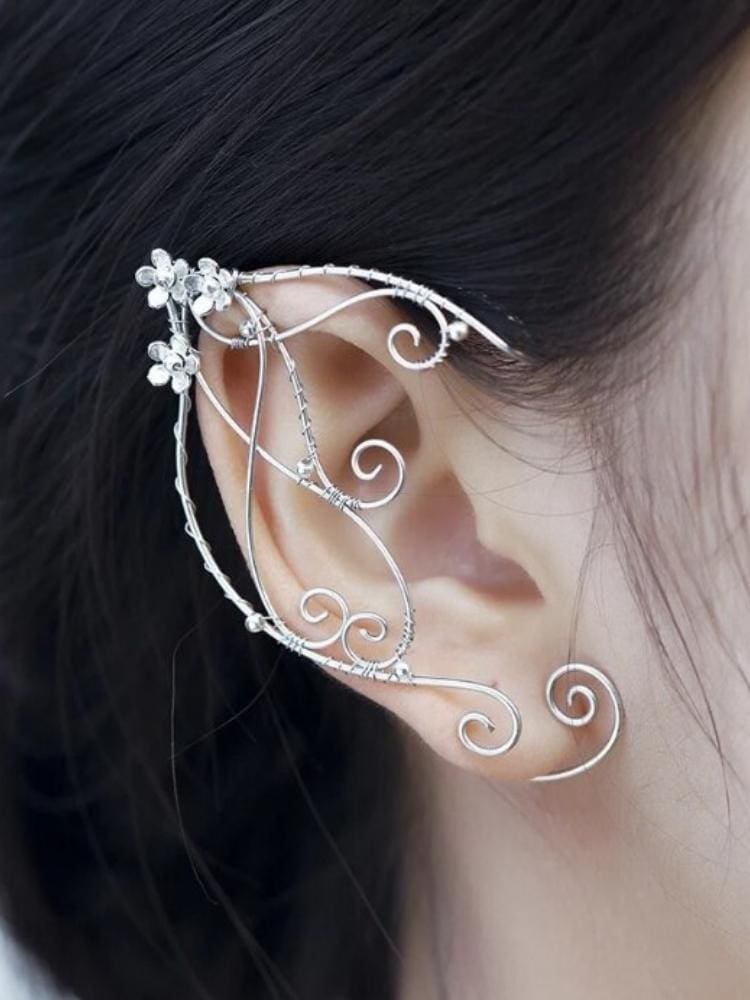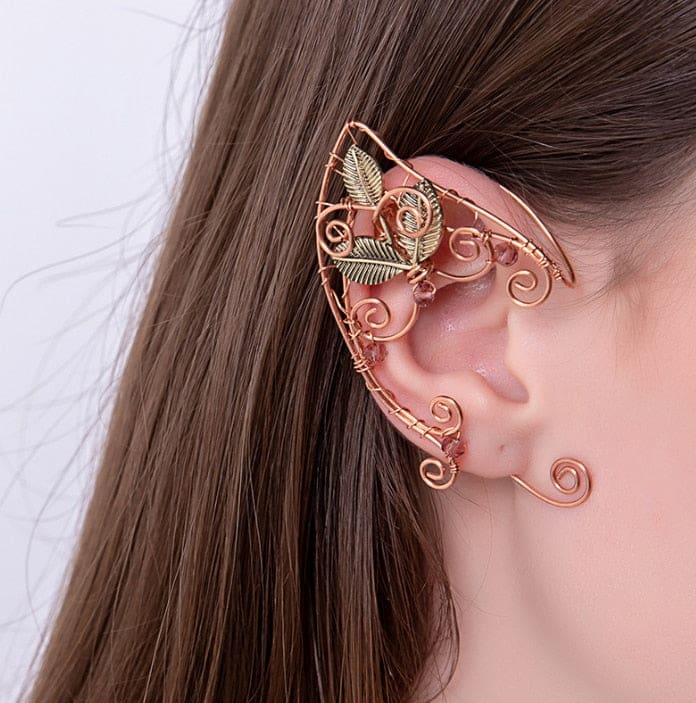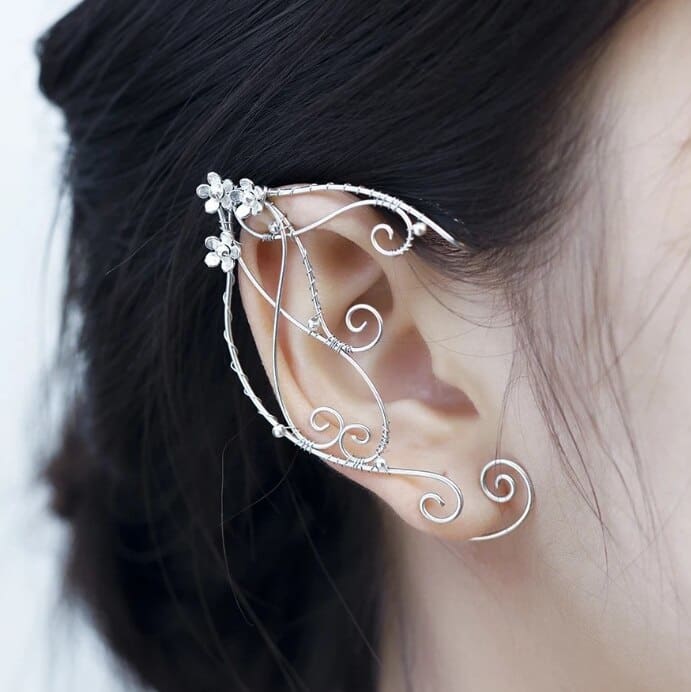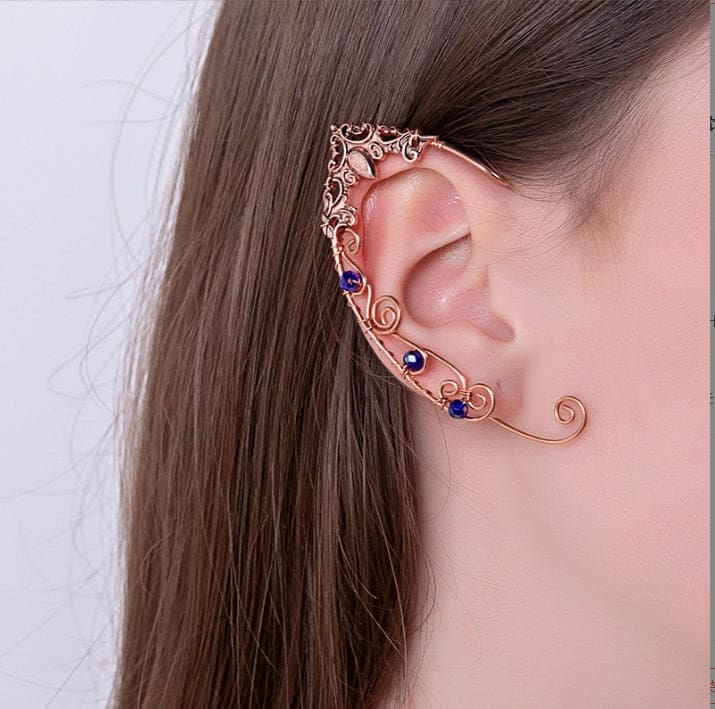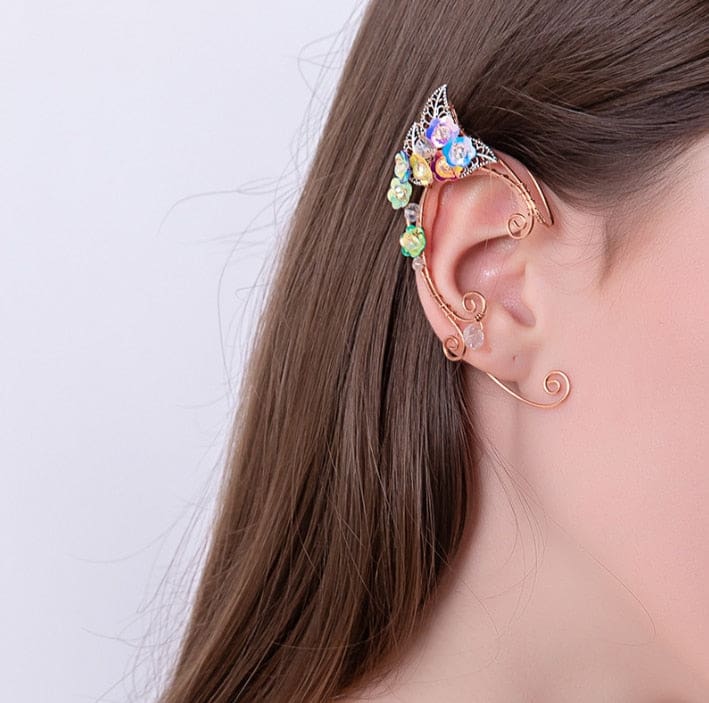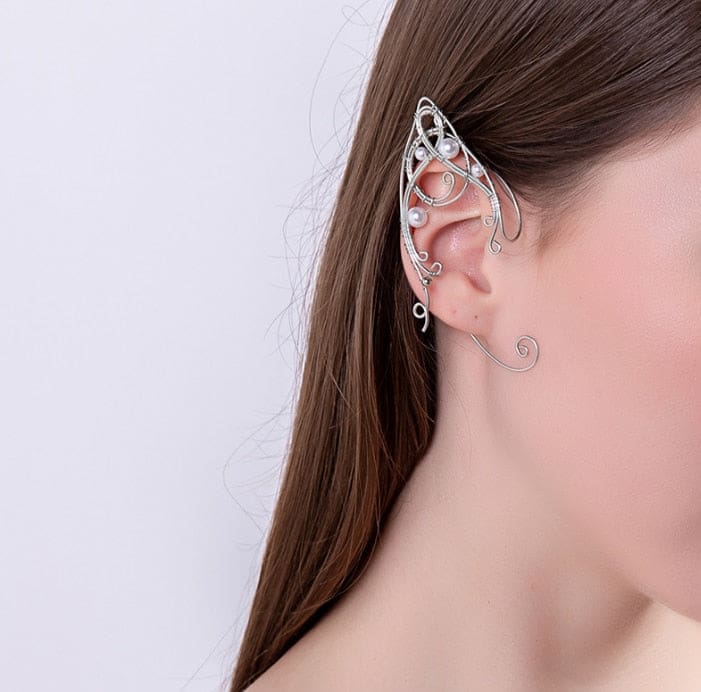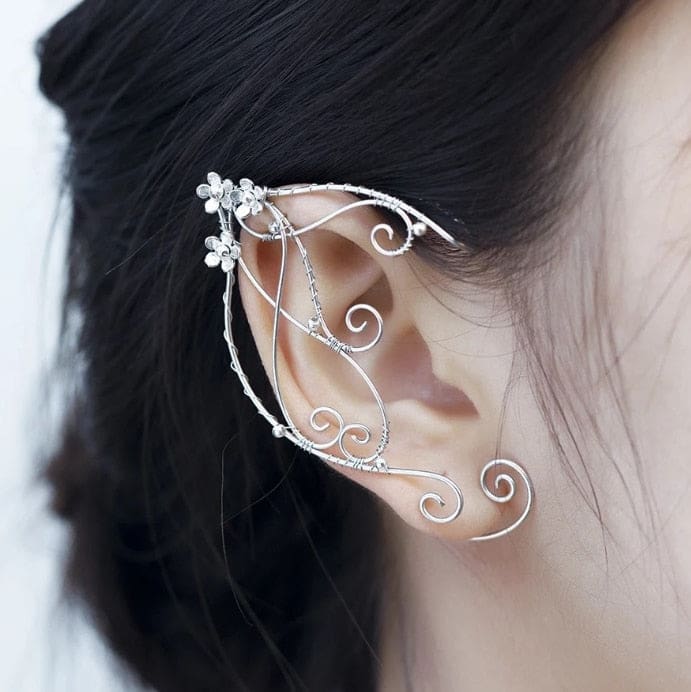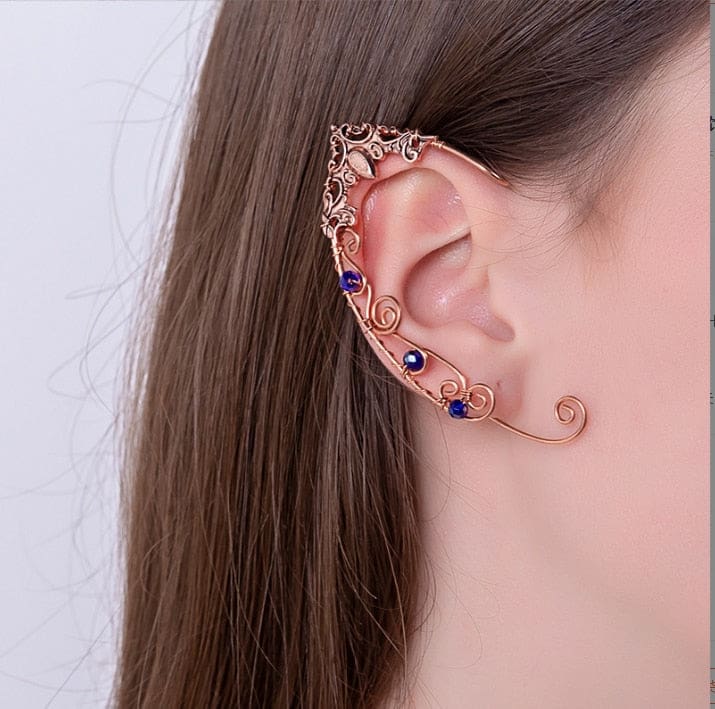 Woodland Elf Ear Clip
This item is in stock now and ready to ship worldwide.
Scroll down for product details & size specifications.
Elves are creatures of both Tolkien's fantasy and Norse mythology. Recreate their distinctive pointed ears with these delicate ear clips.
In Norse myth, Elves are both nature sprite deities and the honored dead, beautiful and powerful in the old magic of the earth.
Closely connected with nature, these flower and leaf designs are the perfect accessories for creating an elf look that elongates the cheekbones.
Ideal for summer festivals and gothic clubs.
Finish the look with this Namaste Ring Set.