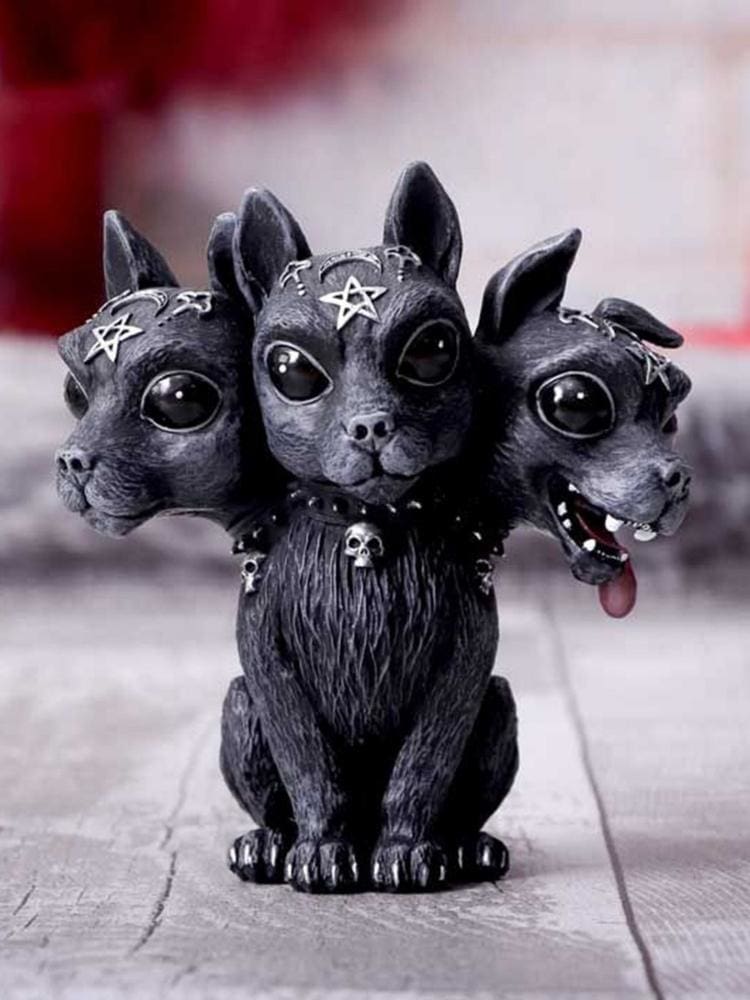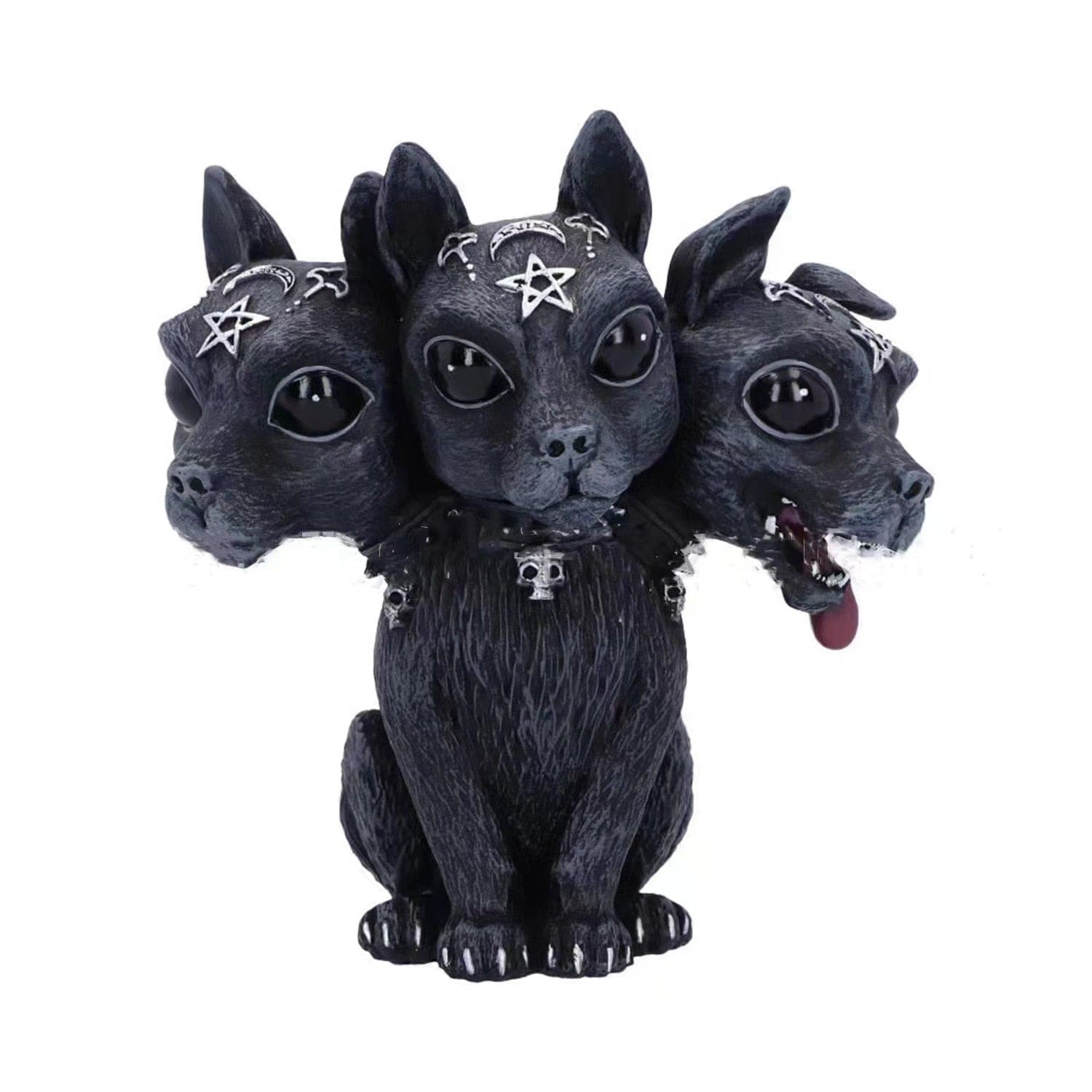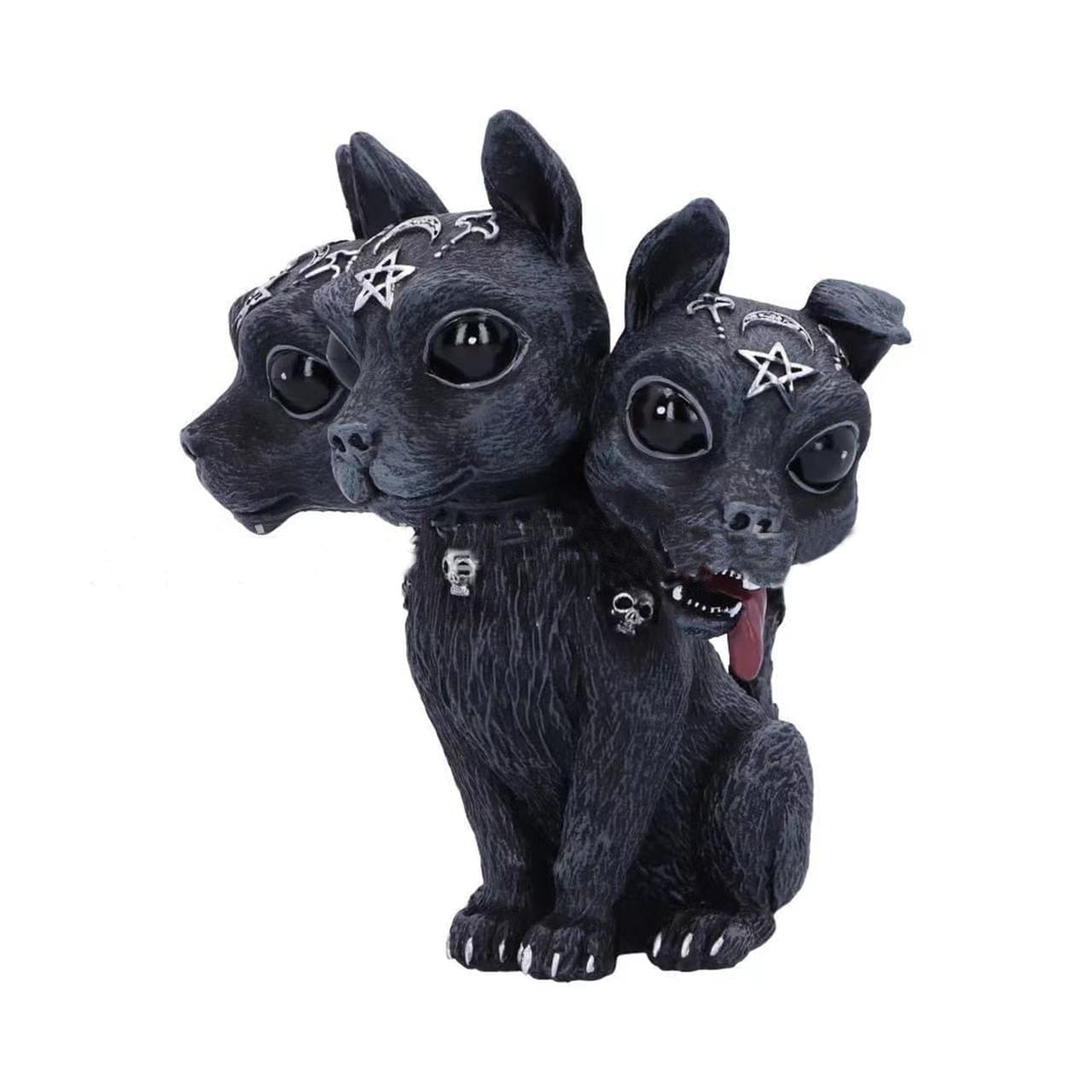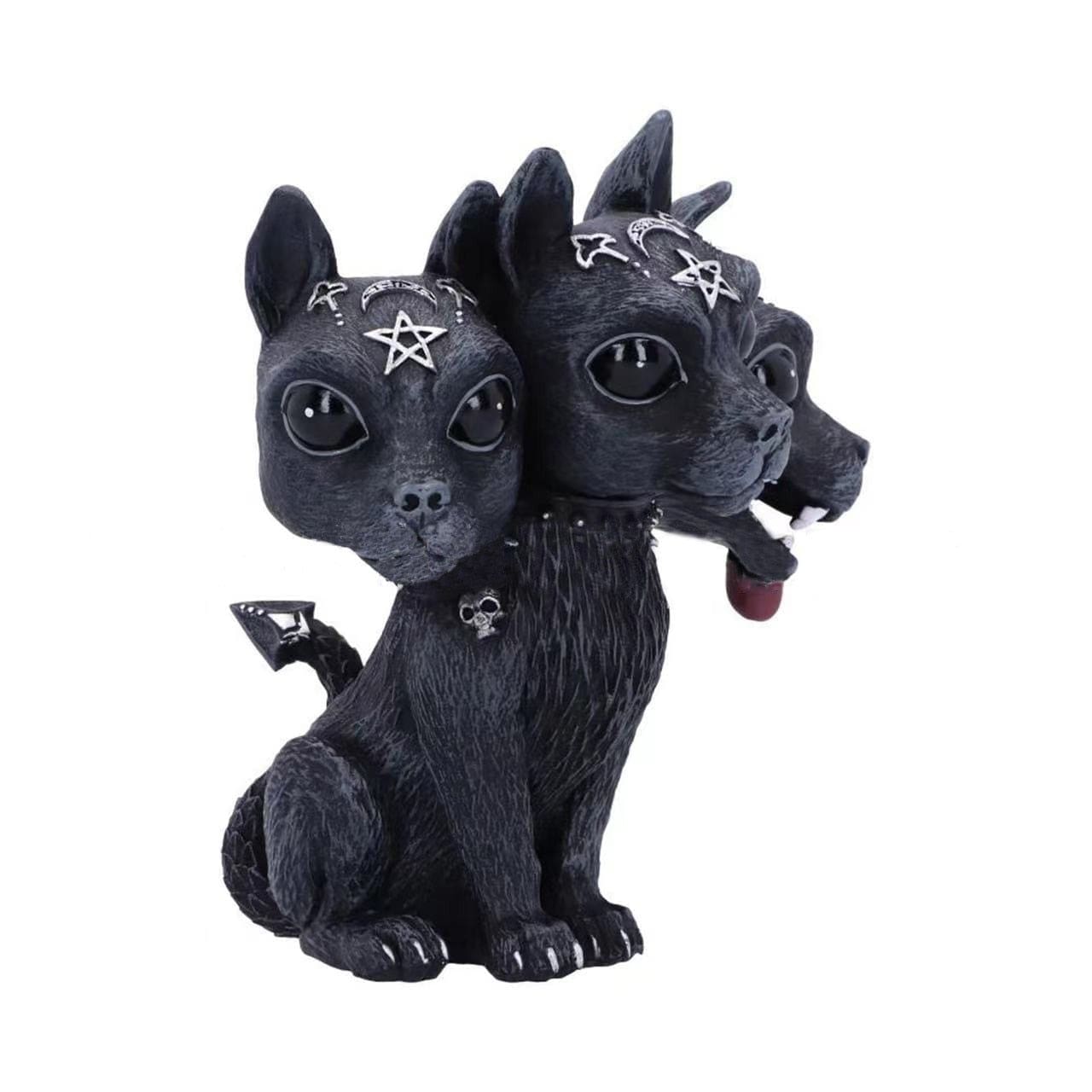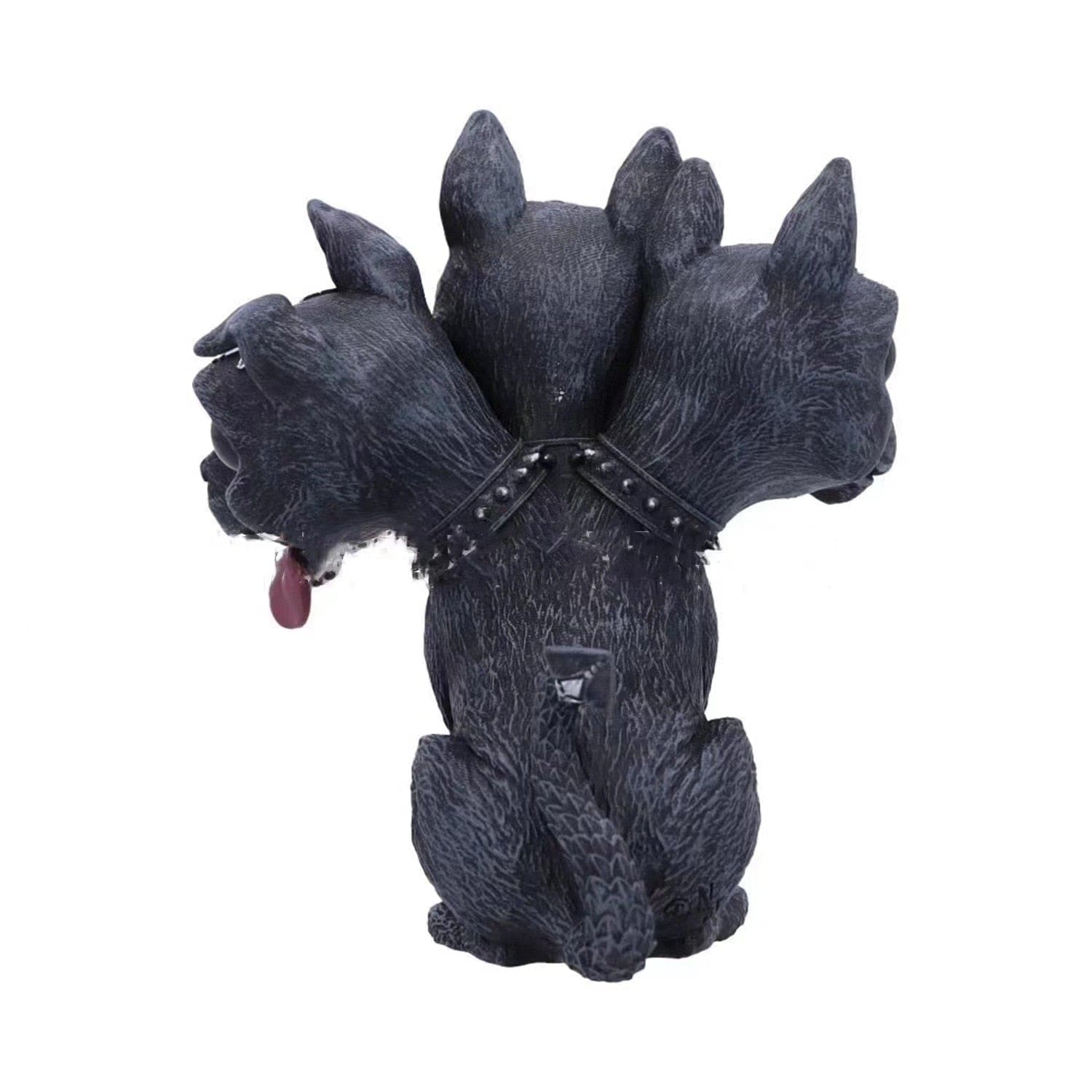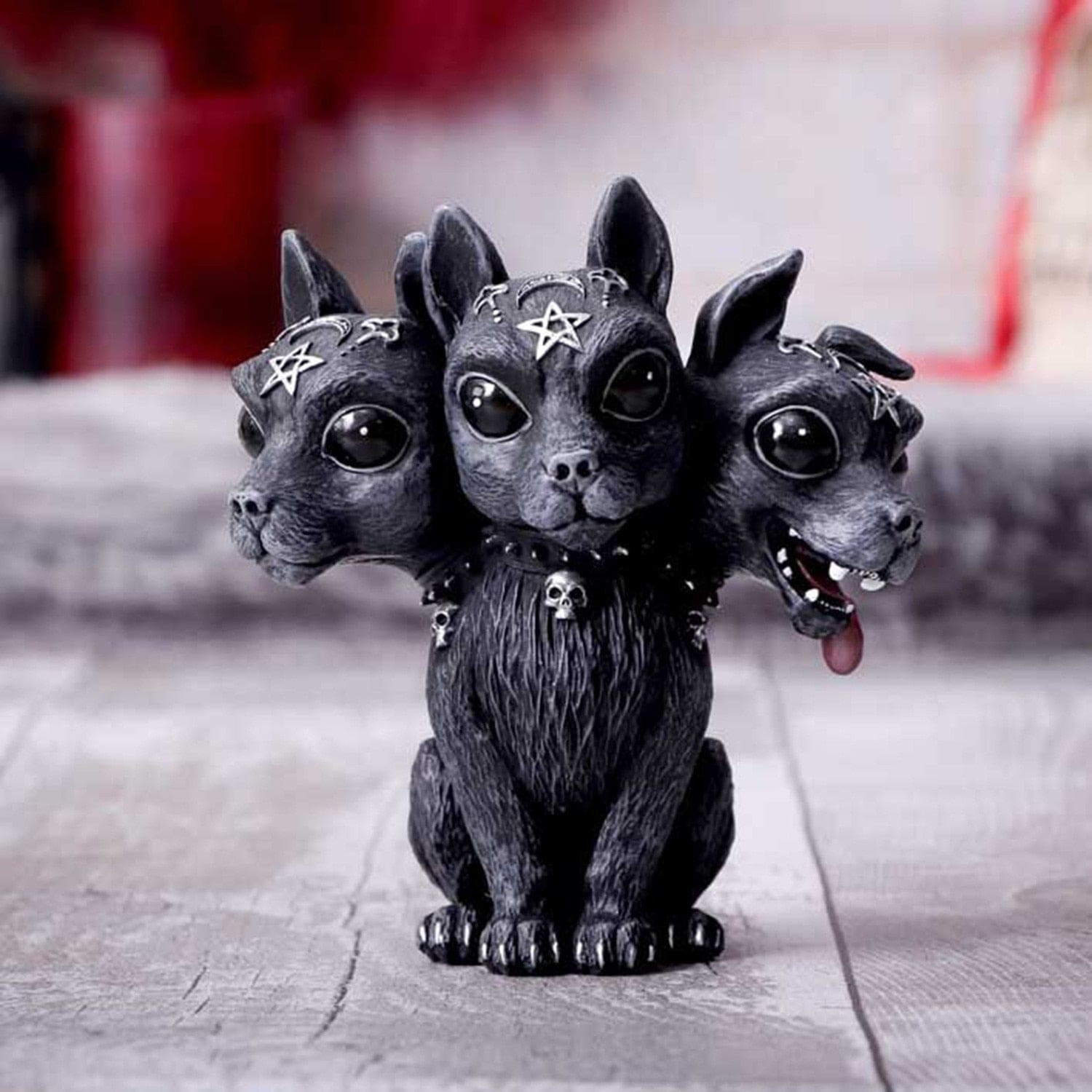 Cerberus Ornate Altar Statue
This item is in stock now and ready to ship worldwide.
Scroll down for product details & size specifications.
Protect your sacred space from unwanted energy and evil spirits with this Cerberus altarpiece.
Cerberus, the Hound of Hades, is a three-headed dog with the hail of a serpent and snakes protruding from several parts of his body. He protects the Underworld in Greek myth.
Cerberus can also protect your spiritual space, stopping anything unwelcome from passing into your domain. Gothic dog lovers will also enjoy this statuette.
The heads are decorated with pentagrams and moon symbols, and each dog wears a skull on its collar.
The perfect gothic home decor gift or protective symbol for your Wiccan corner.
You might also like this Witchcraft area rug.