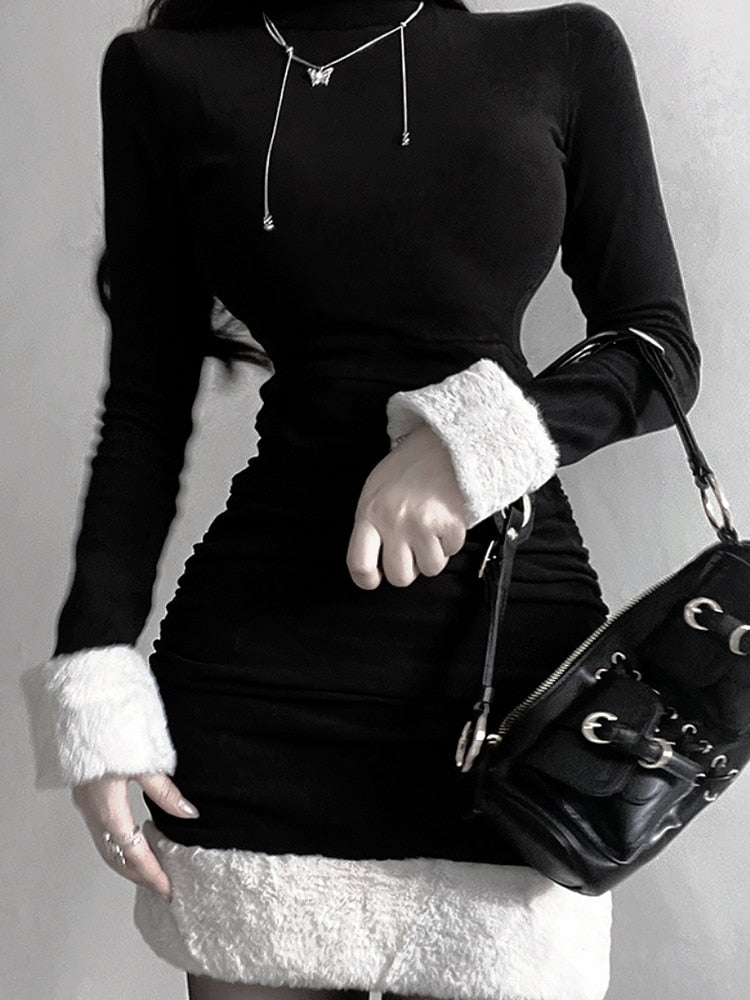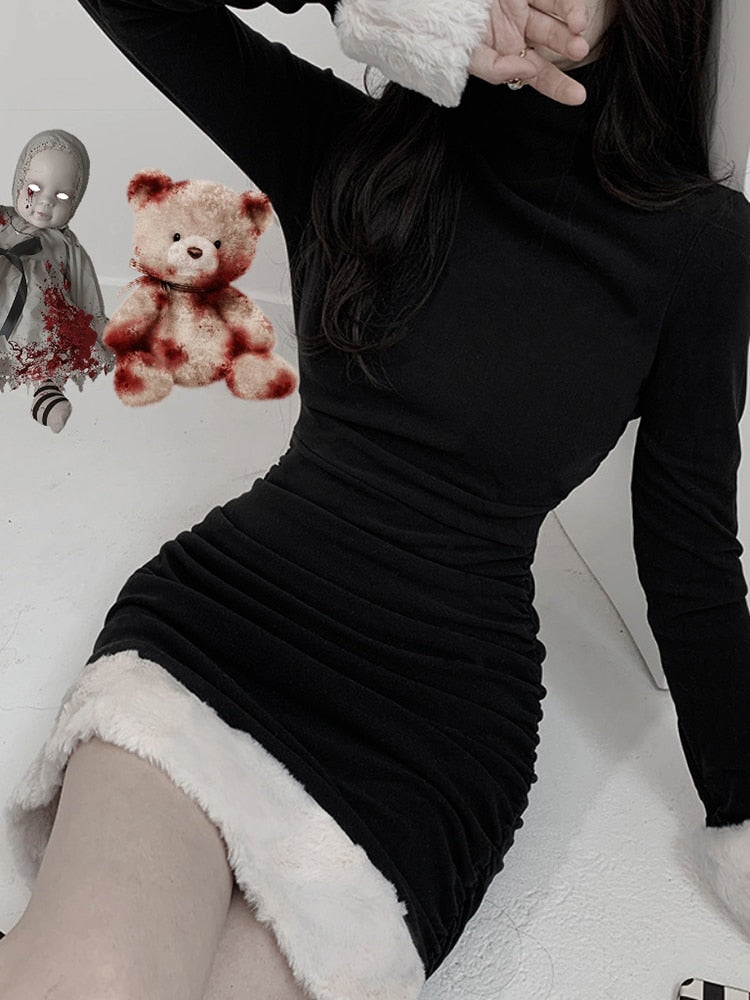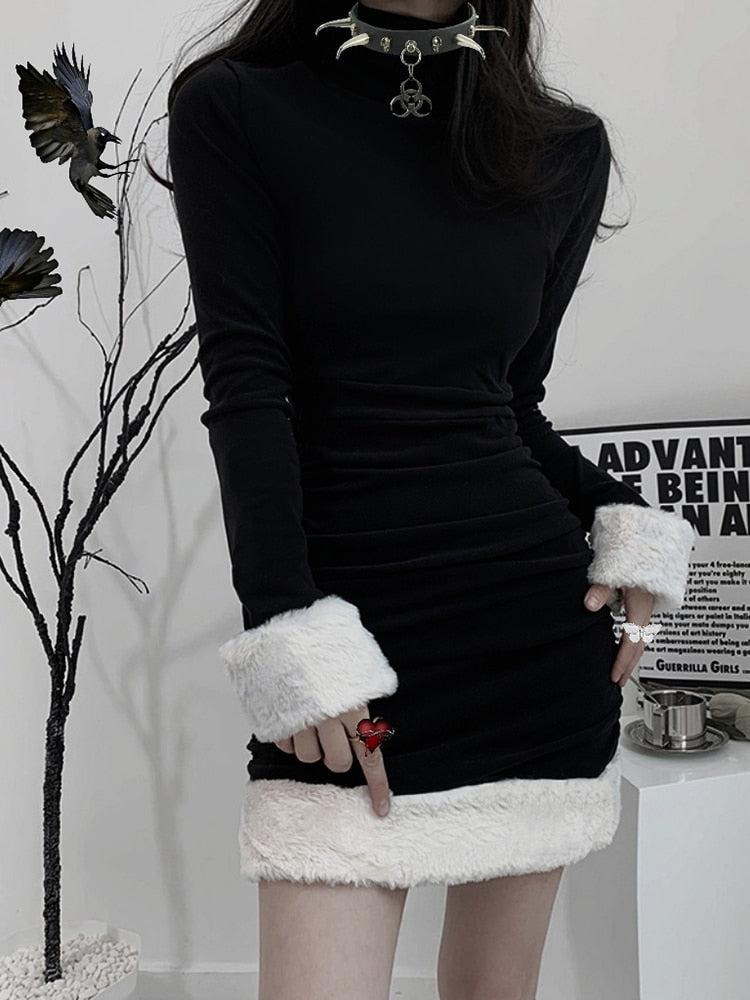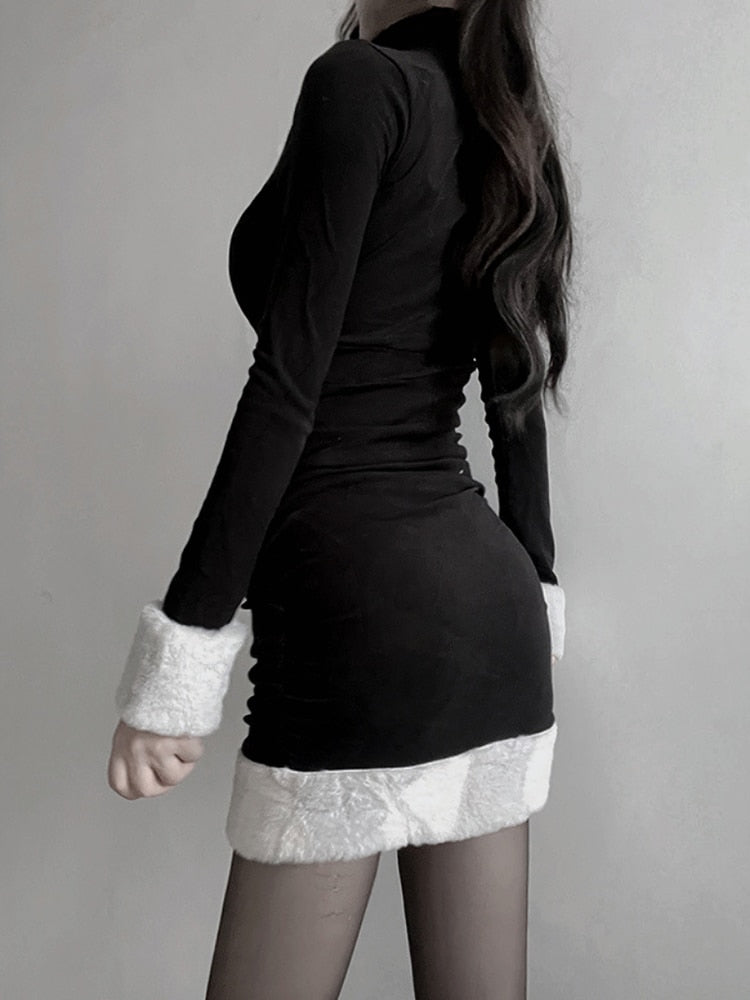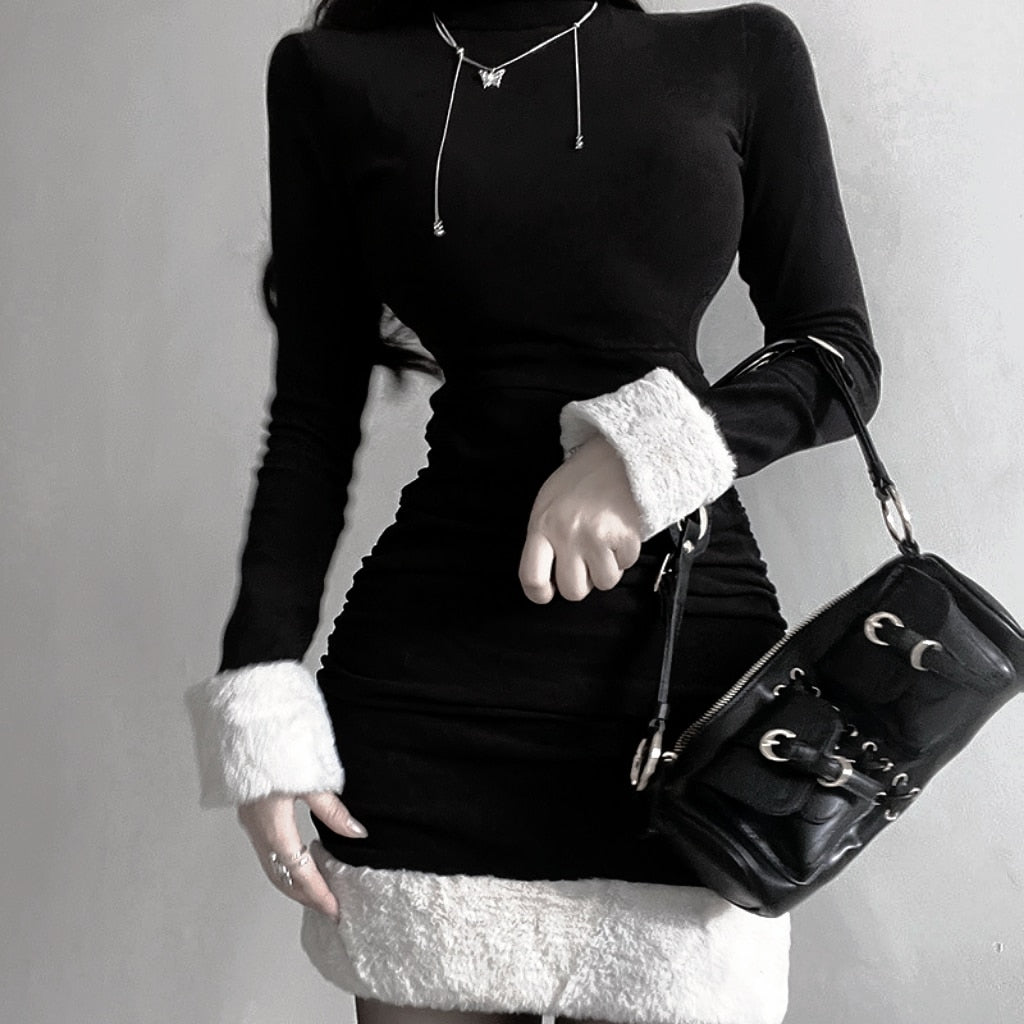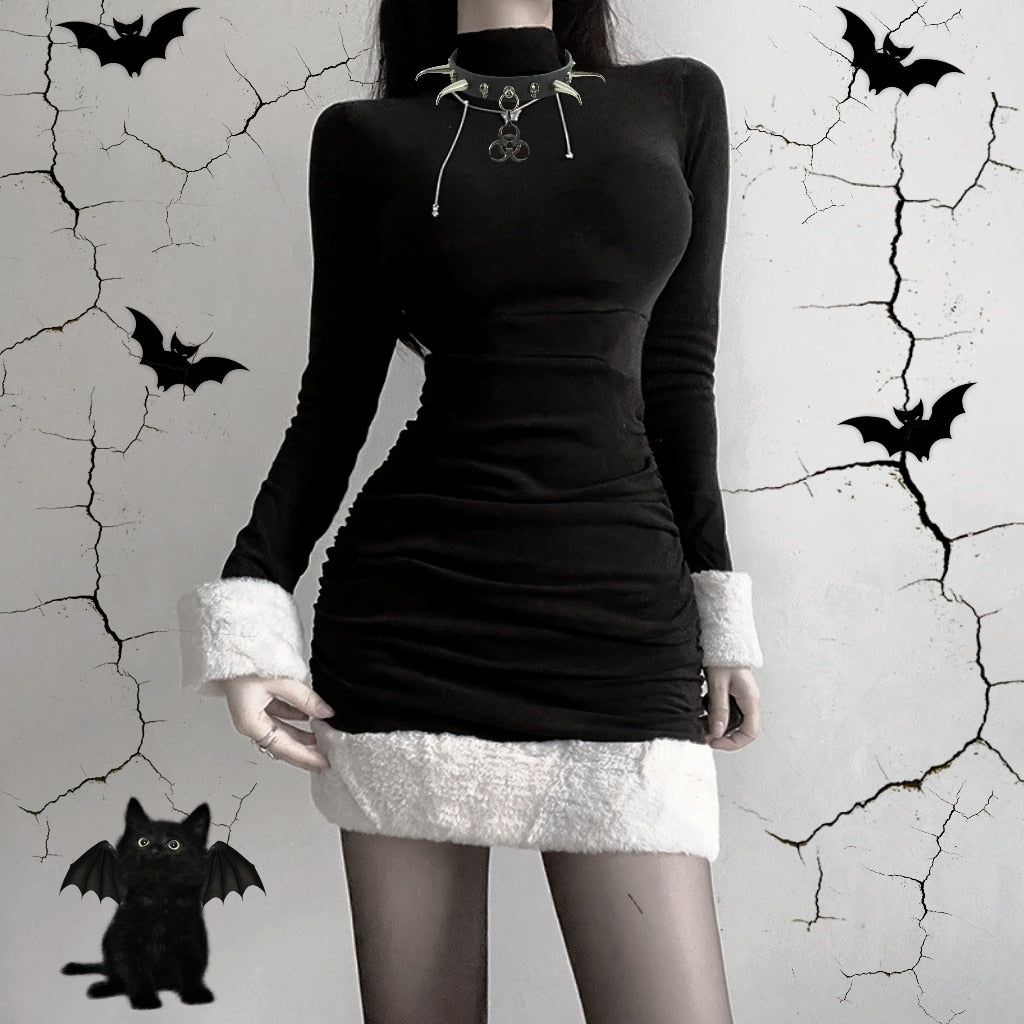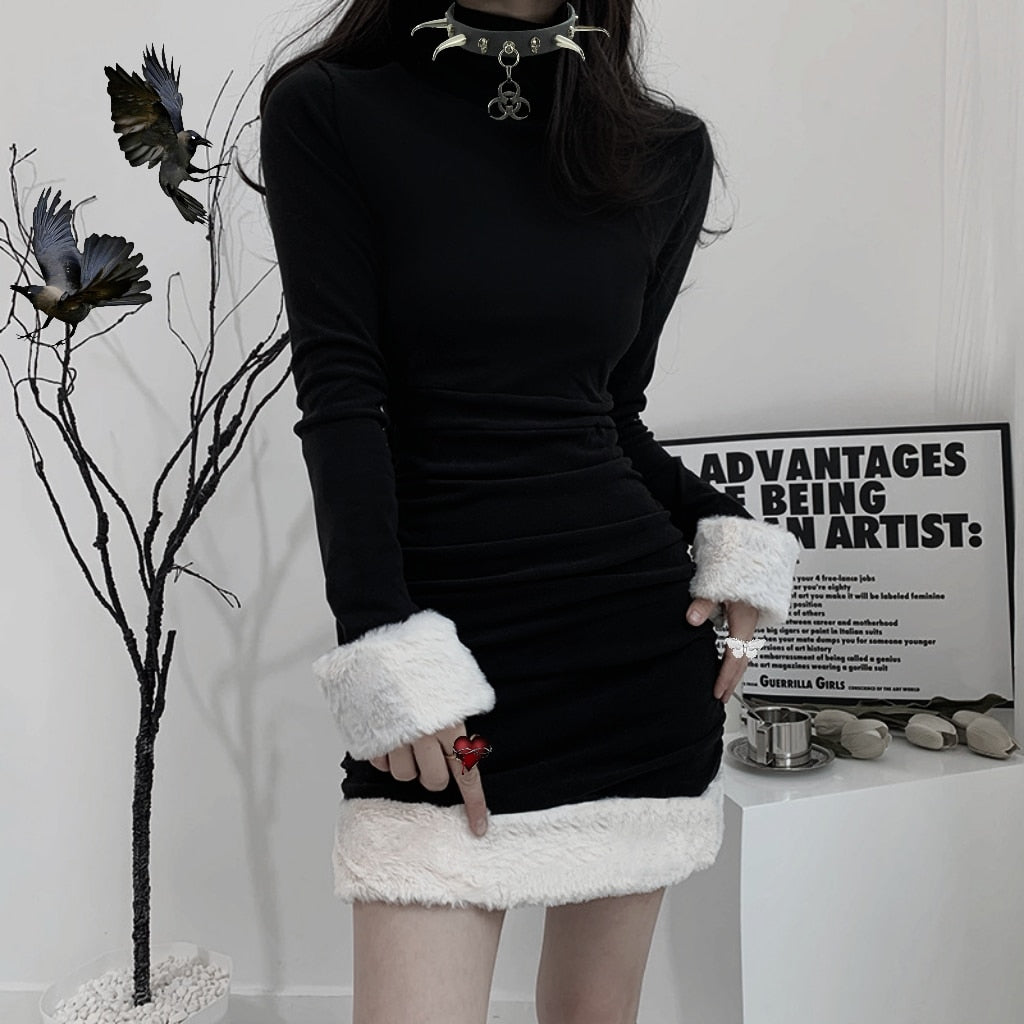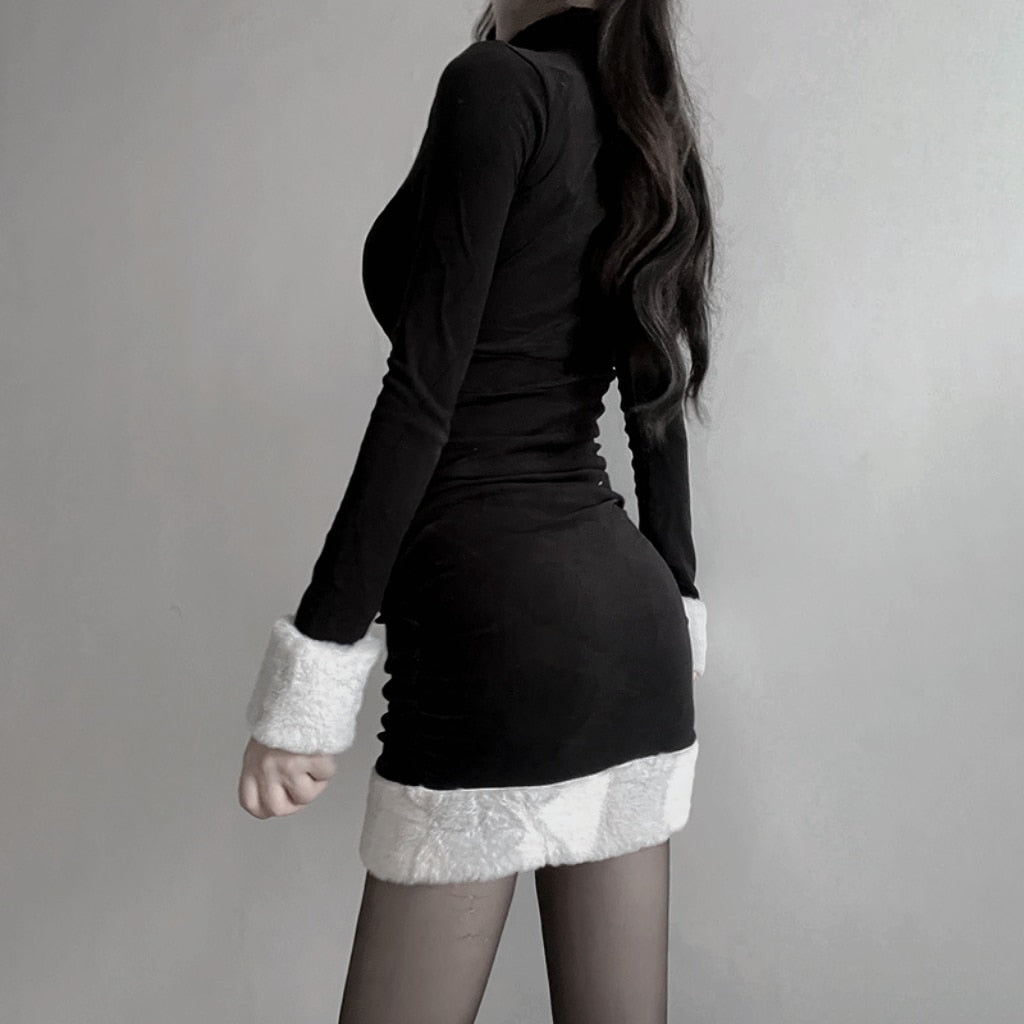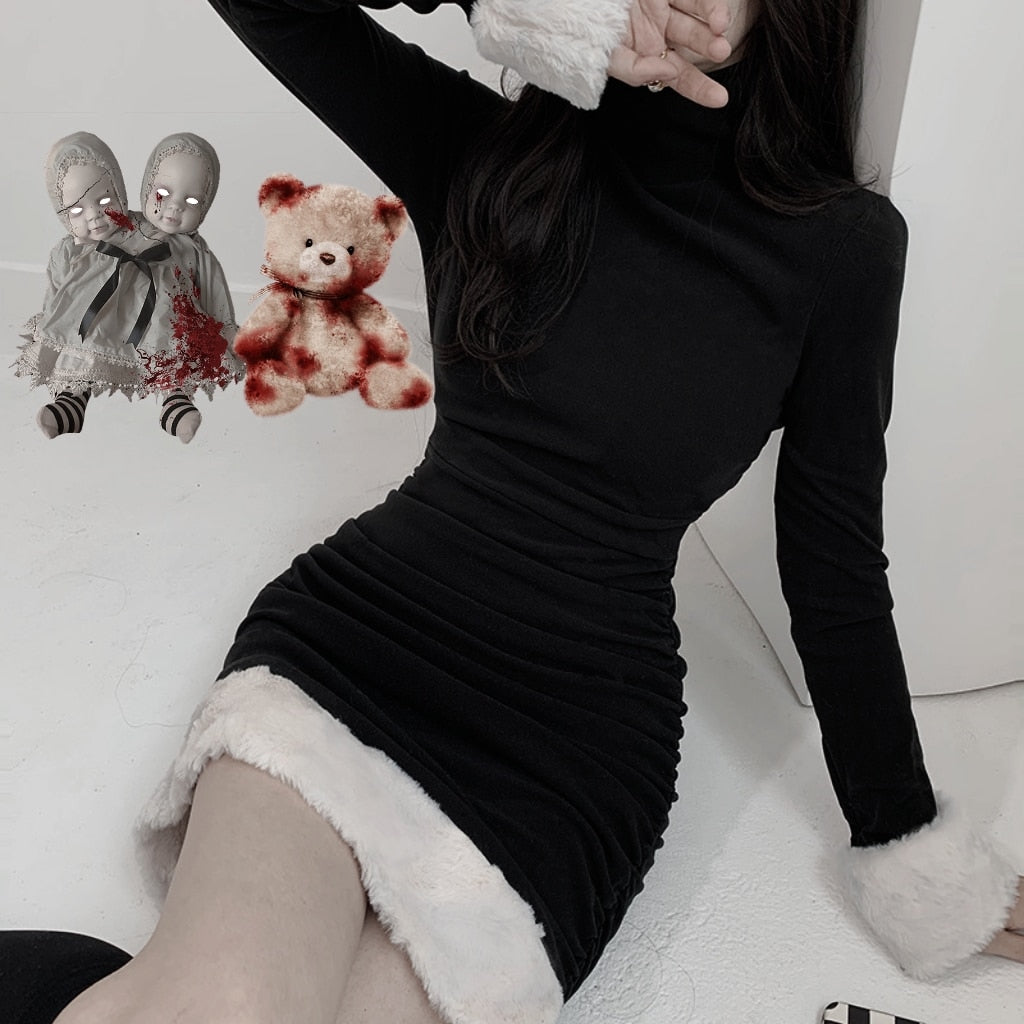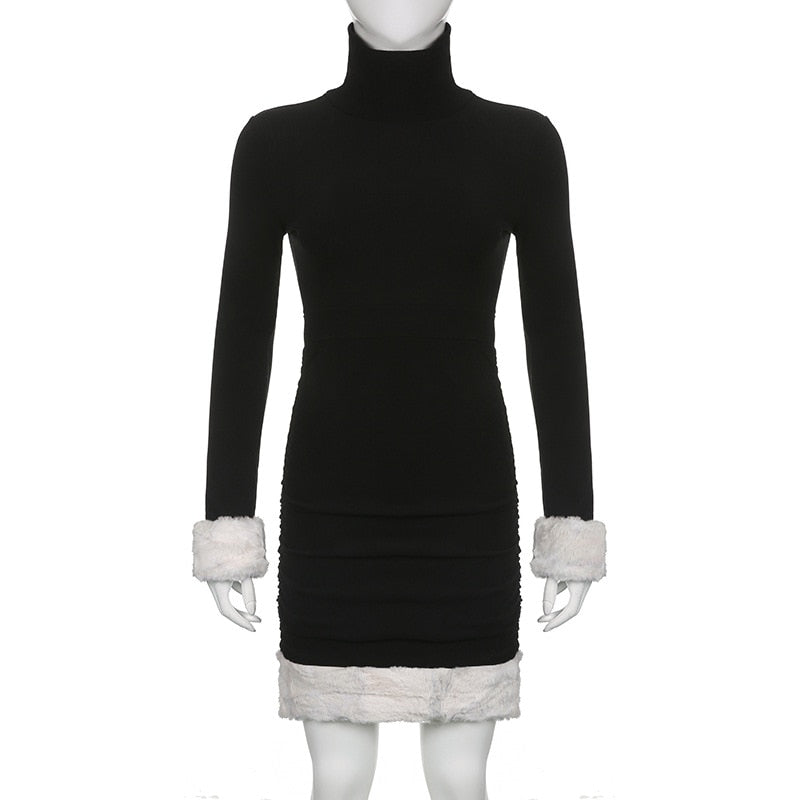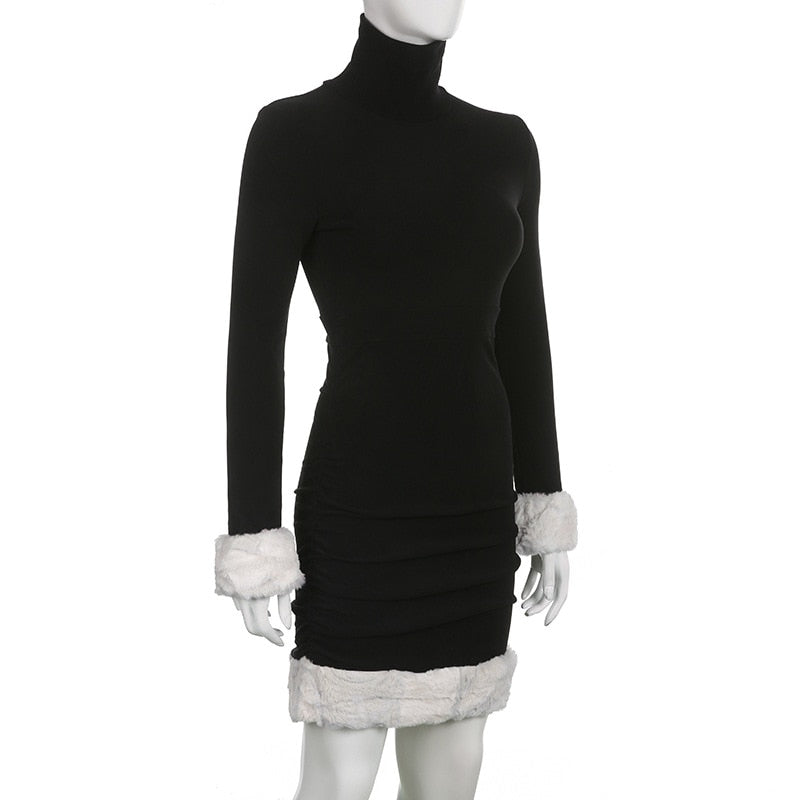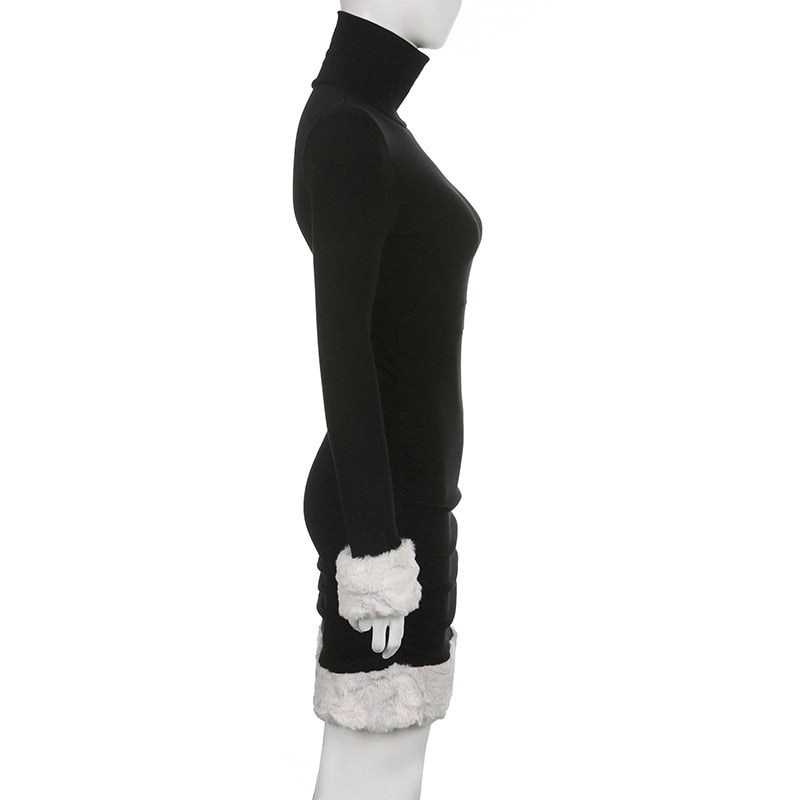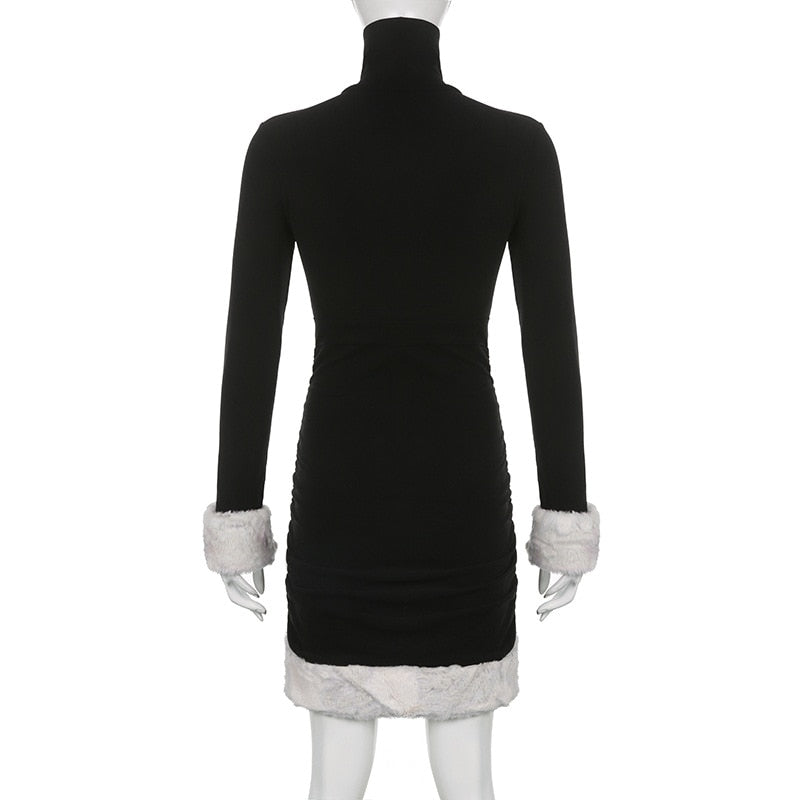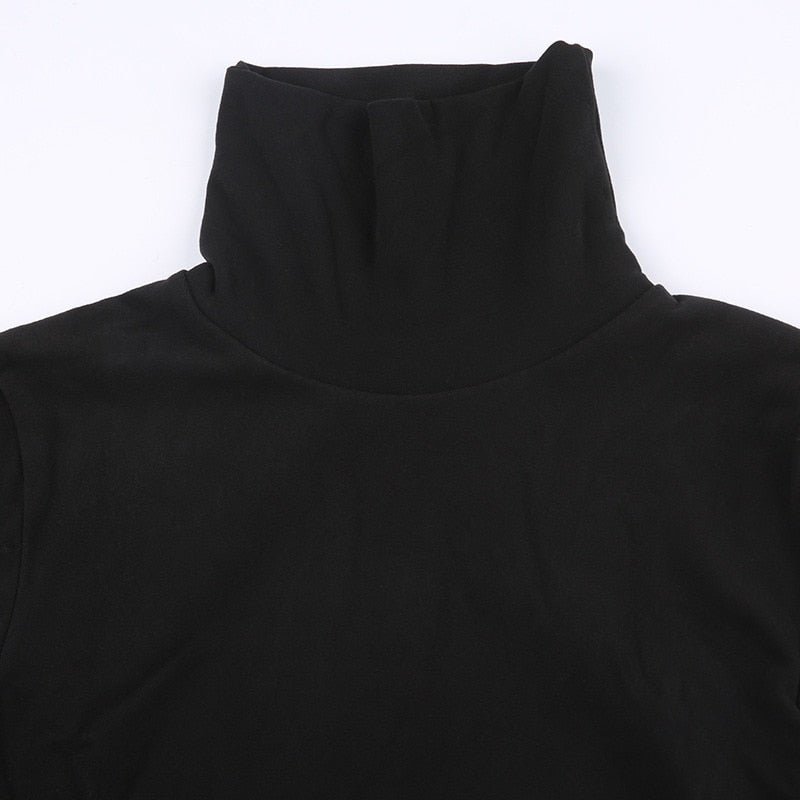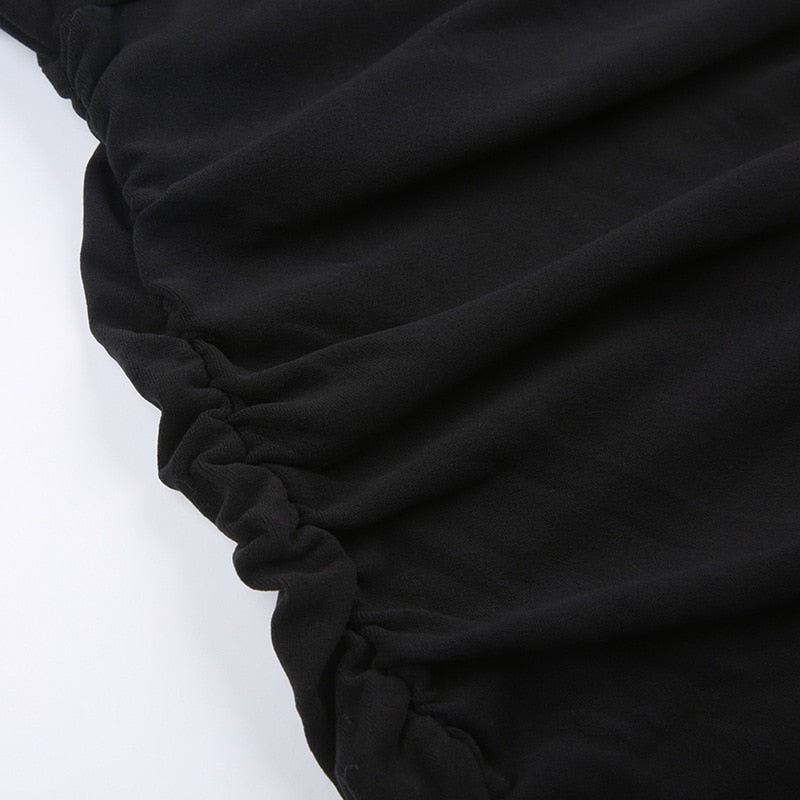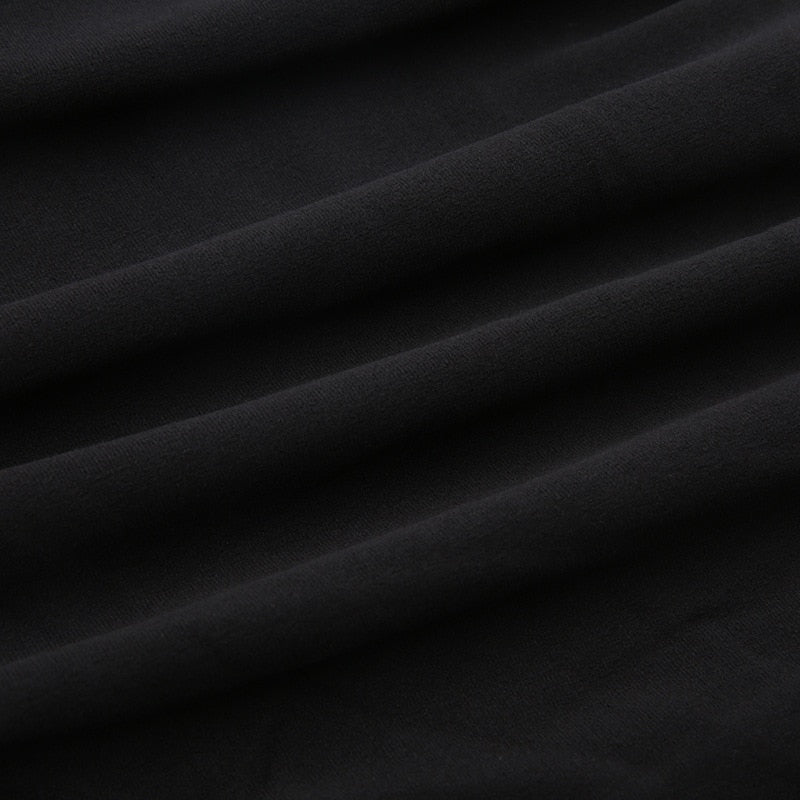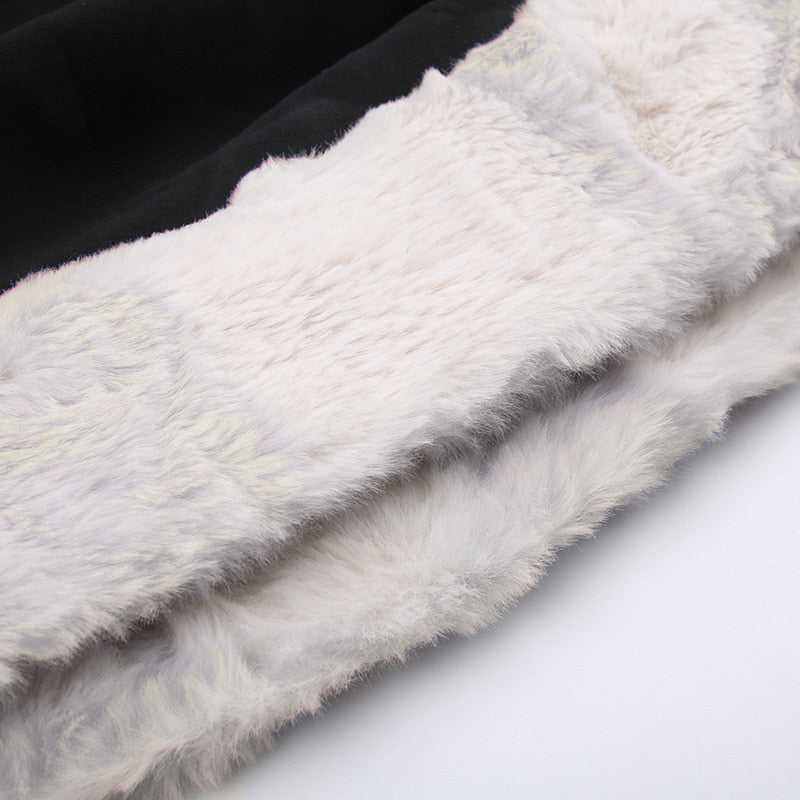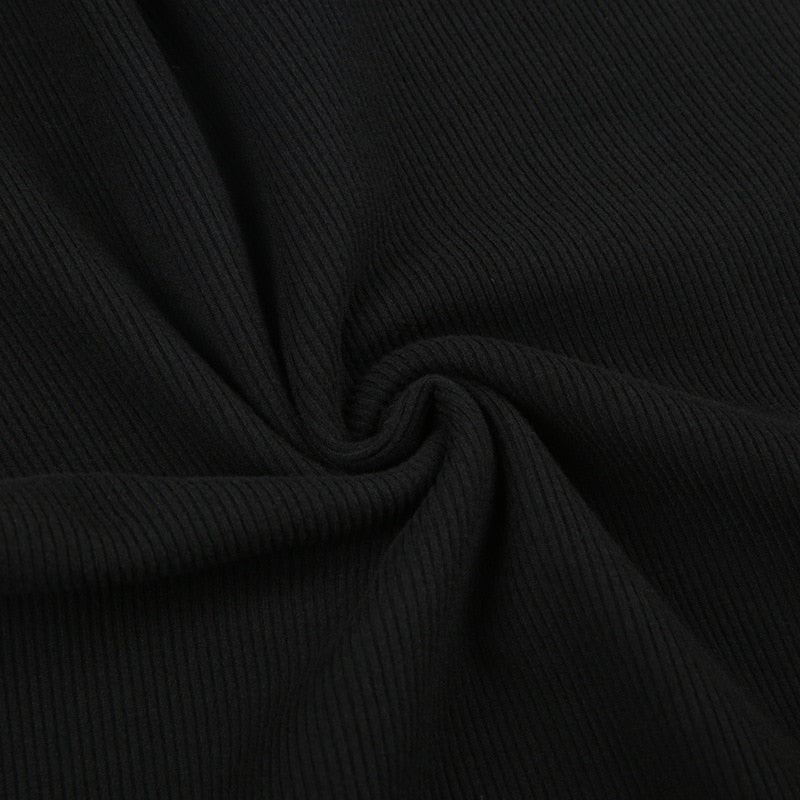 Dark Holiday Dress
This item is in stock now and ready to ship worldwide.
Scroll down for product details & size specifications.
Celebrate the festive season in Gothic style with this darkly stylish winter dress.
Made in rich black velvet, the dress has a high turtle neck and long sleeves that end in white fur cuffs. The mini dress also has a white fur hemline.
It feels like this is what Santa's gothic granddaughter would wear to the family Christmas party.
Finish the look with this Crystal Forest Moon Pendant over the top of the dress neckline.