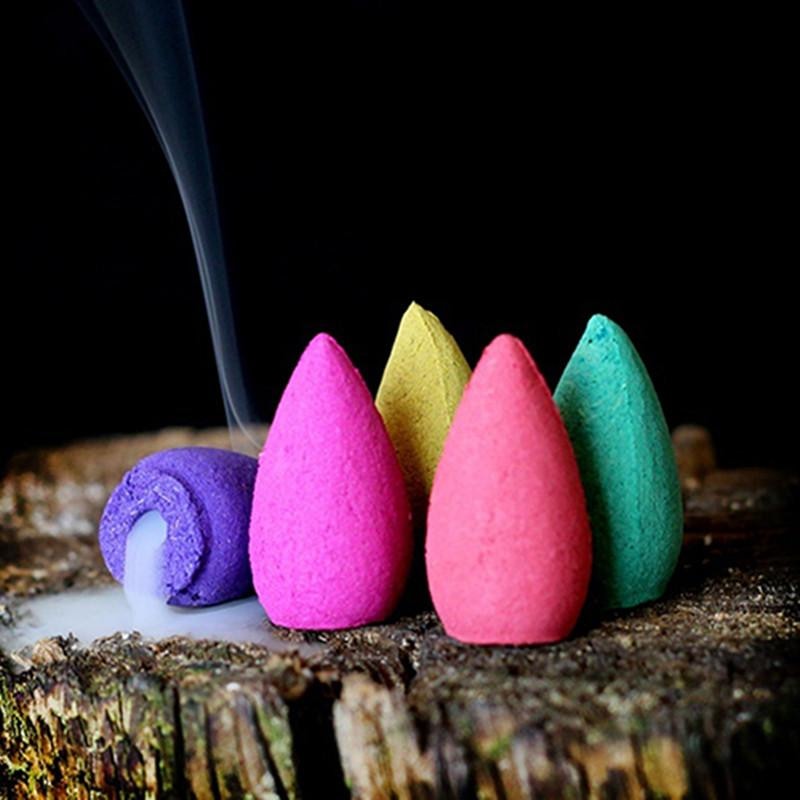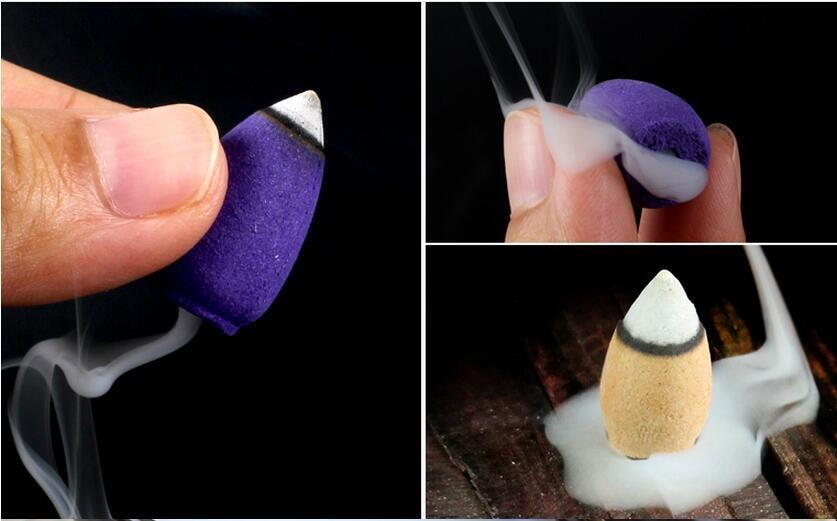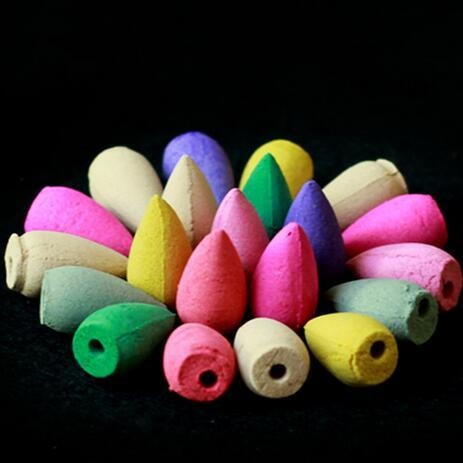 Incense Cone Pack
This item is in stock now and ready to ship worldwide.
Scroll down for product details & size specifications.
These exquisite vibrantly naturally & artificially scented incense cones work in our

magical backflow incense burners

to create a mystical smoky look!
Backflow burners create a smoky back-flow of smoke that looks like an enchanting misty waterfall dancing over the stonework.
To create the backflow effect, you must use these incense cones with the incense burner. 
Quality manufacturing ensures optimal burning rate.

You will get a pack of 10 incense cones total.

Scents include: Apple, Rose, Lily, Sandalwood, Lavender, Jasmine, Green tea, Ocean, Cape jasmine, India Incense ,Peony, Wormwood, Ambergris, Magnolia, Lemon, Osmanthus, Lotus, Sakura.
All of our incense is personally blessed & honored before sending to their new owners, ensuring optimal positivity and energetic harmony.