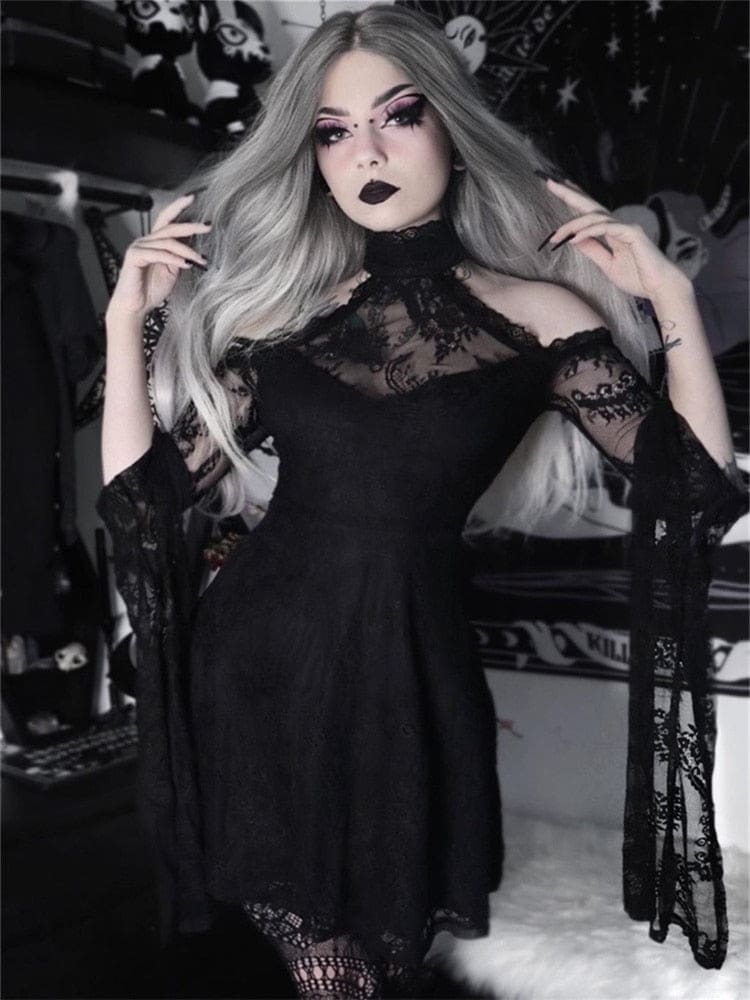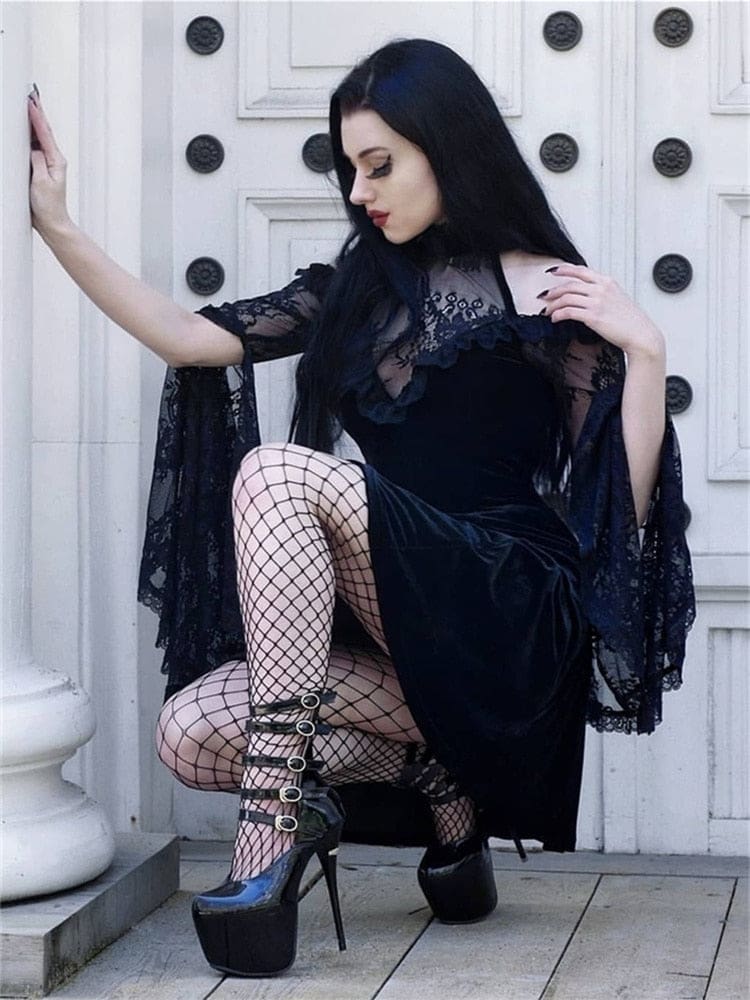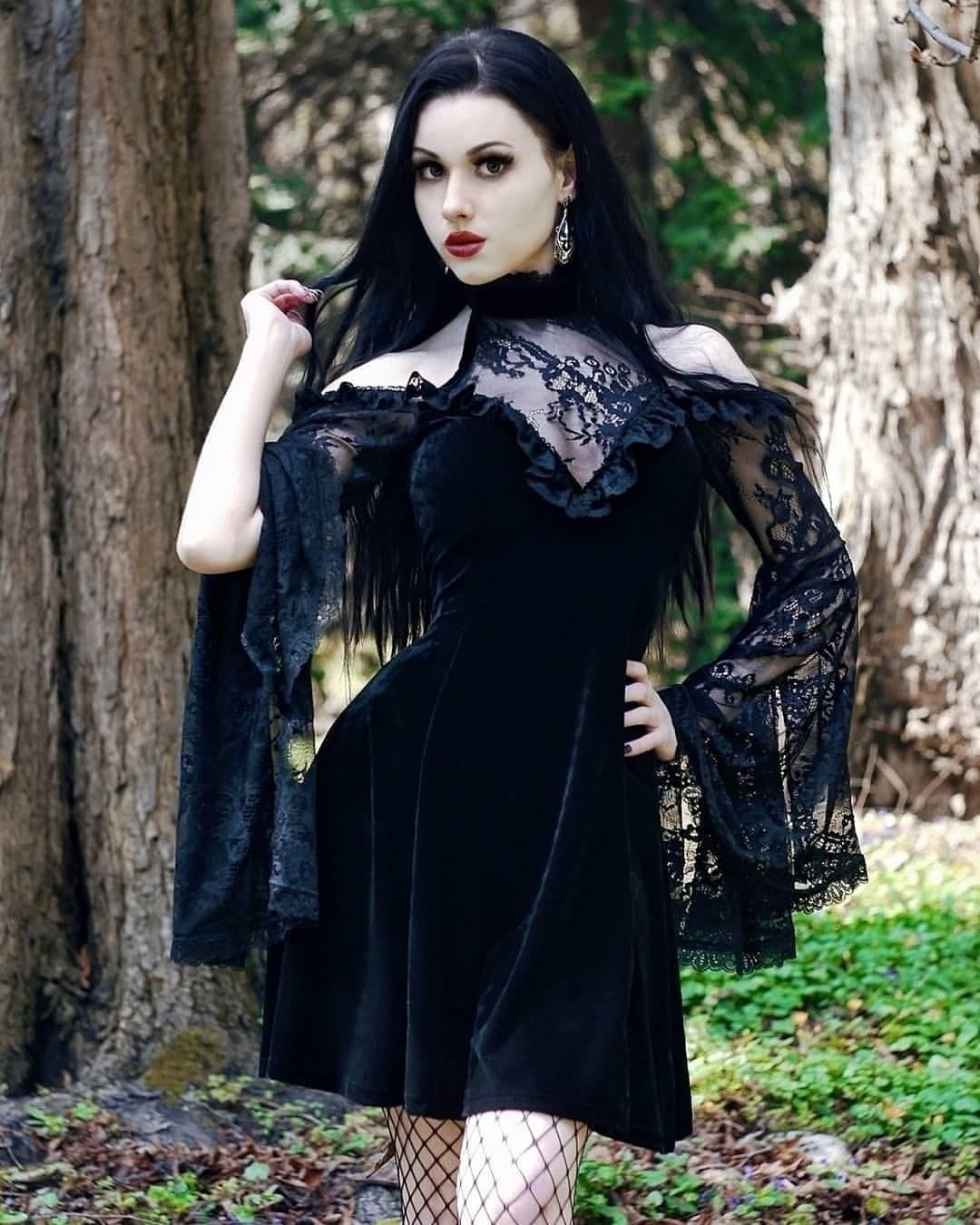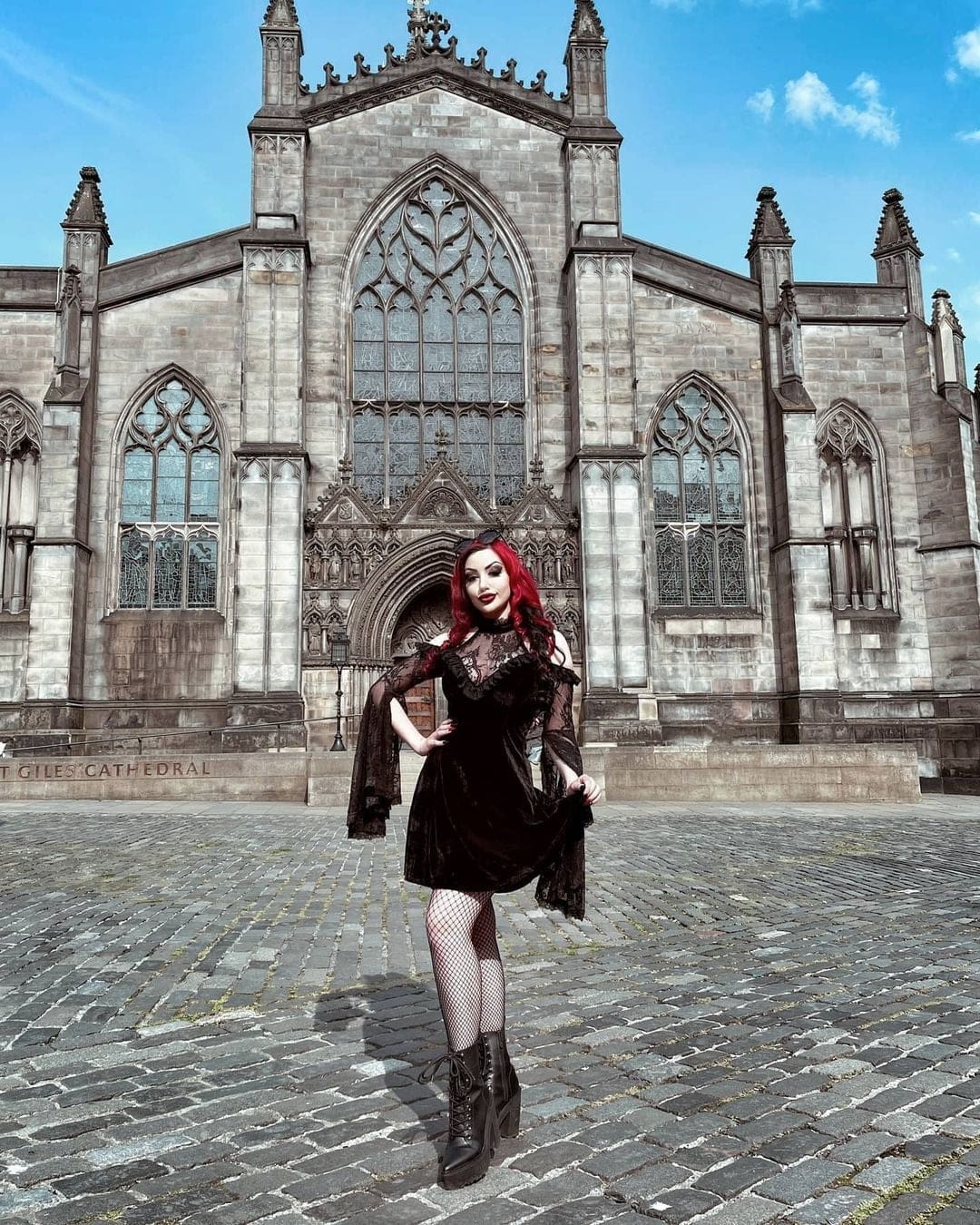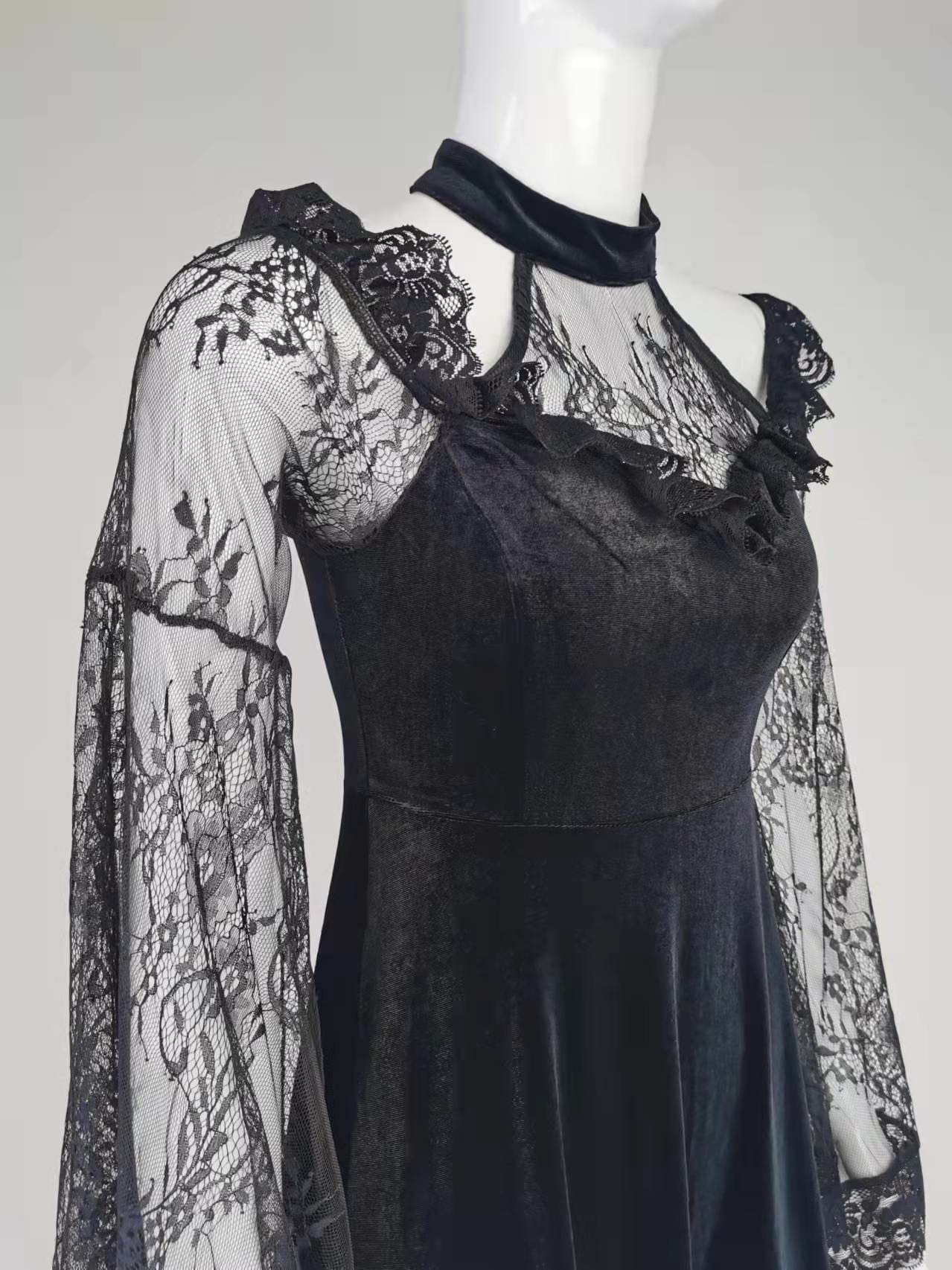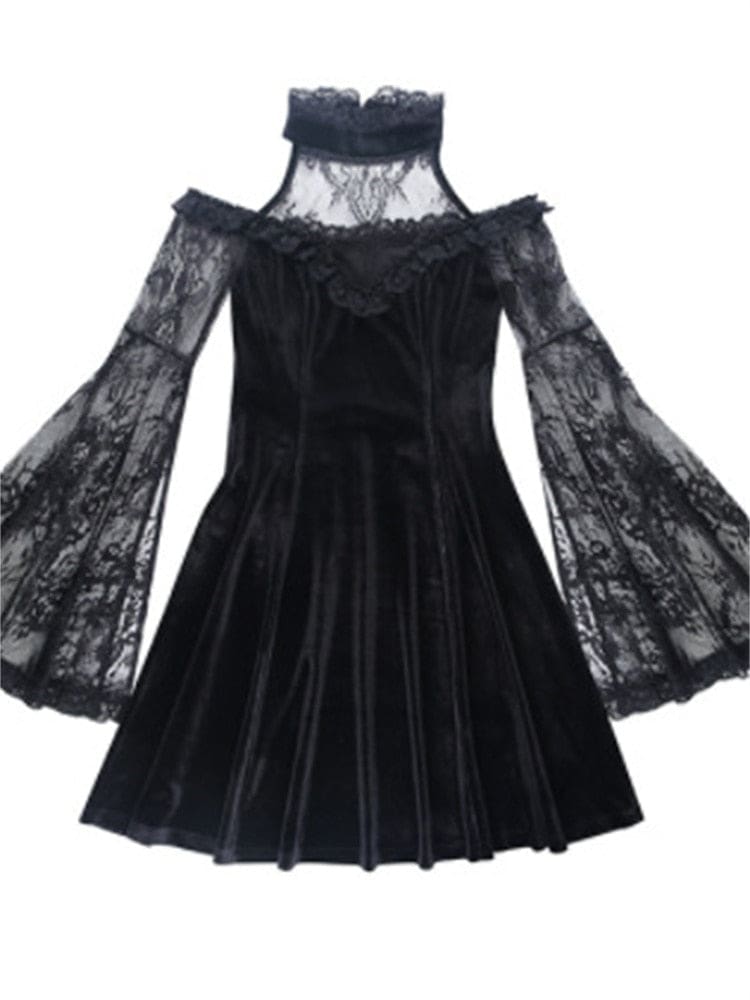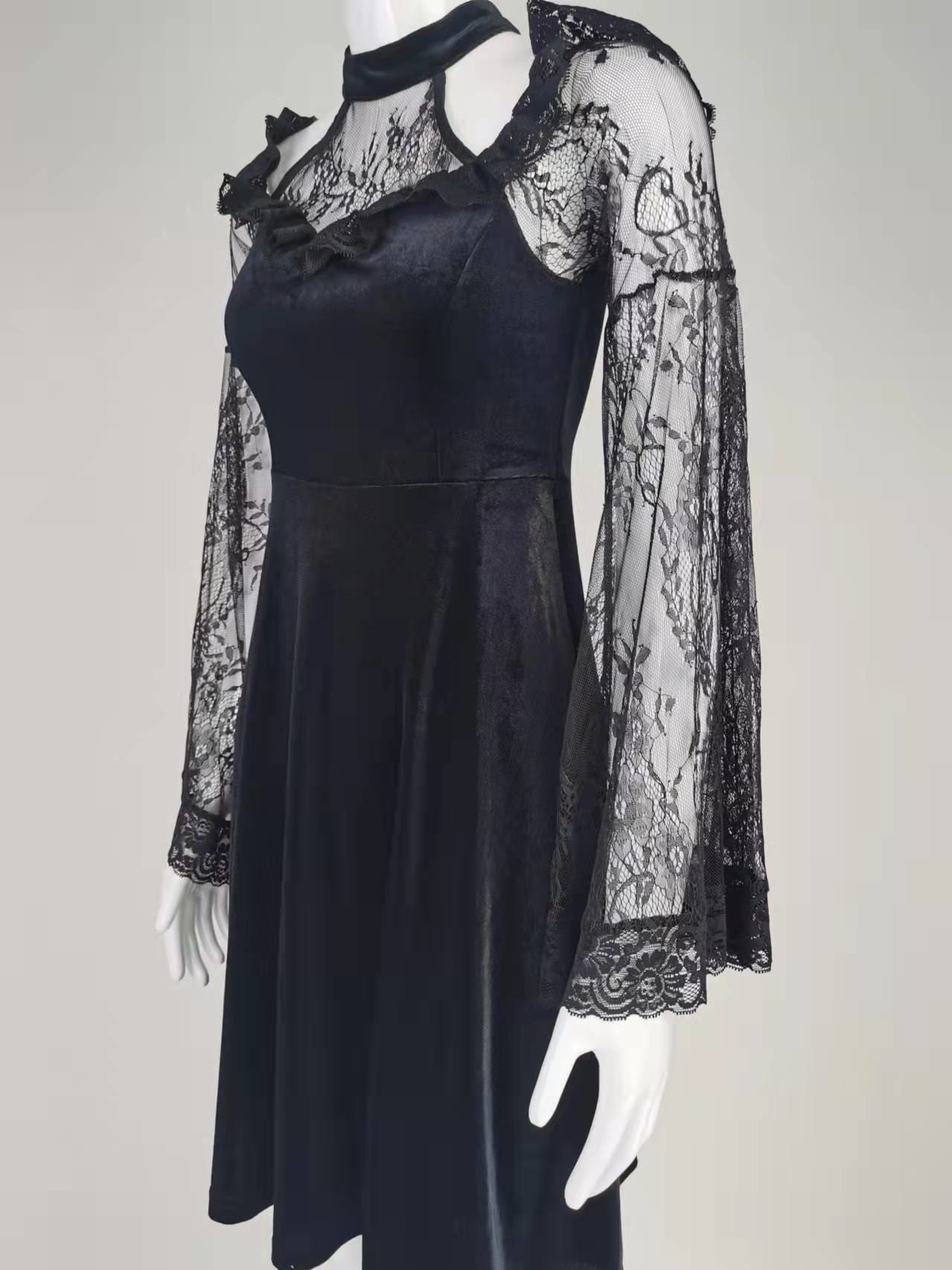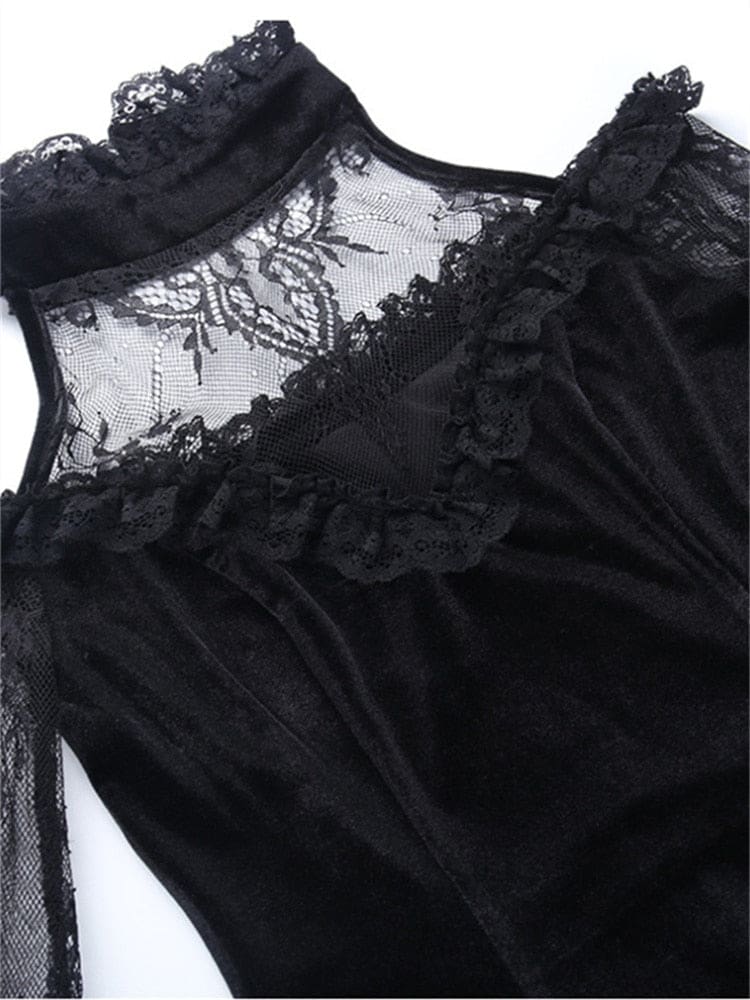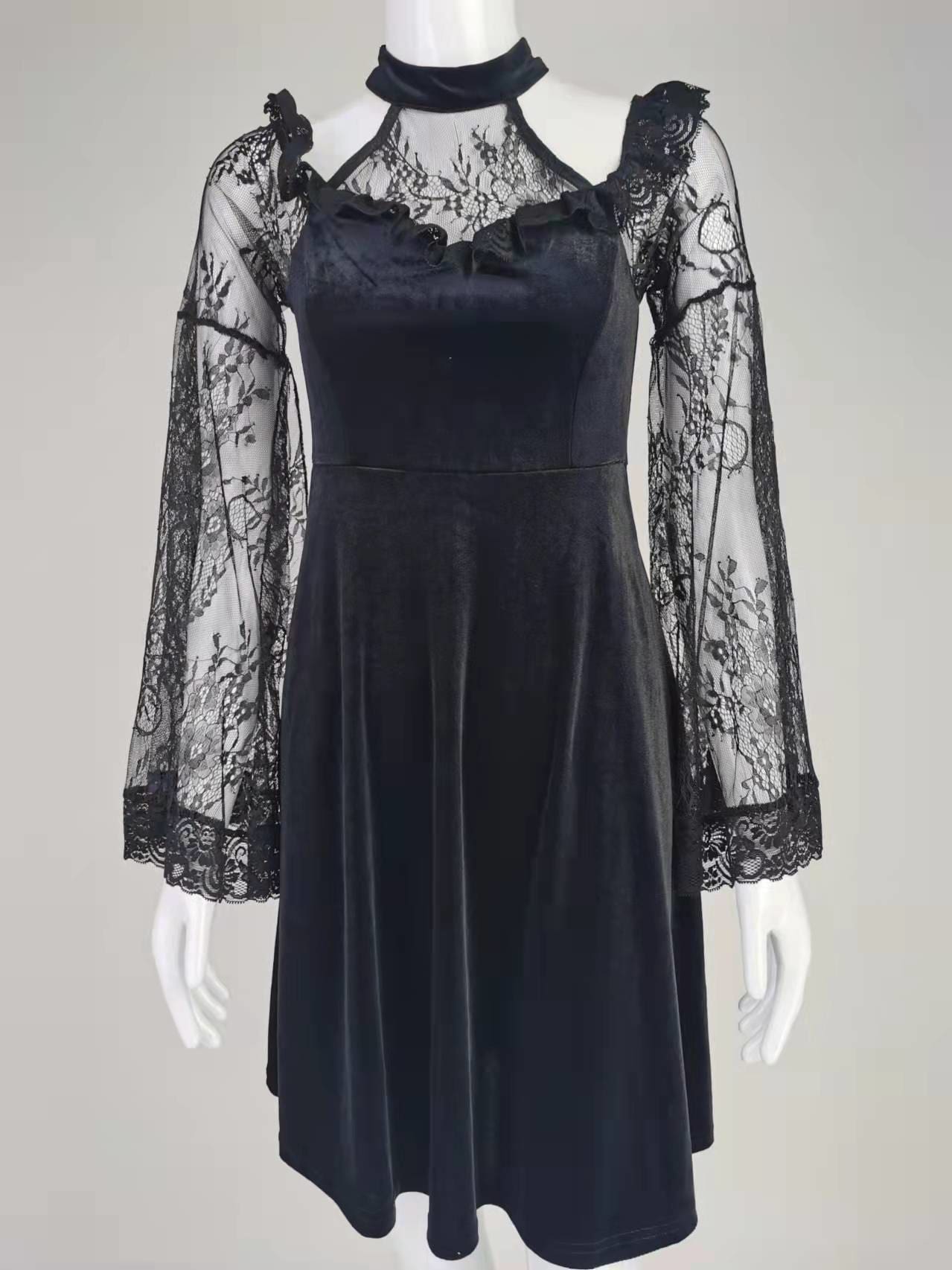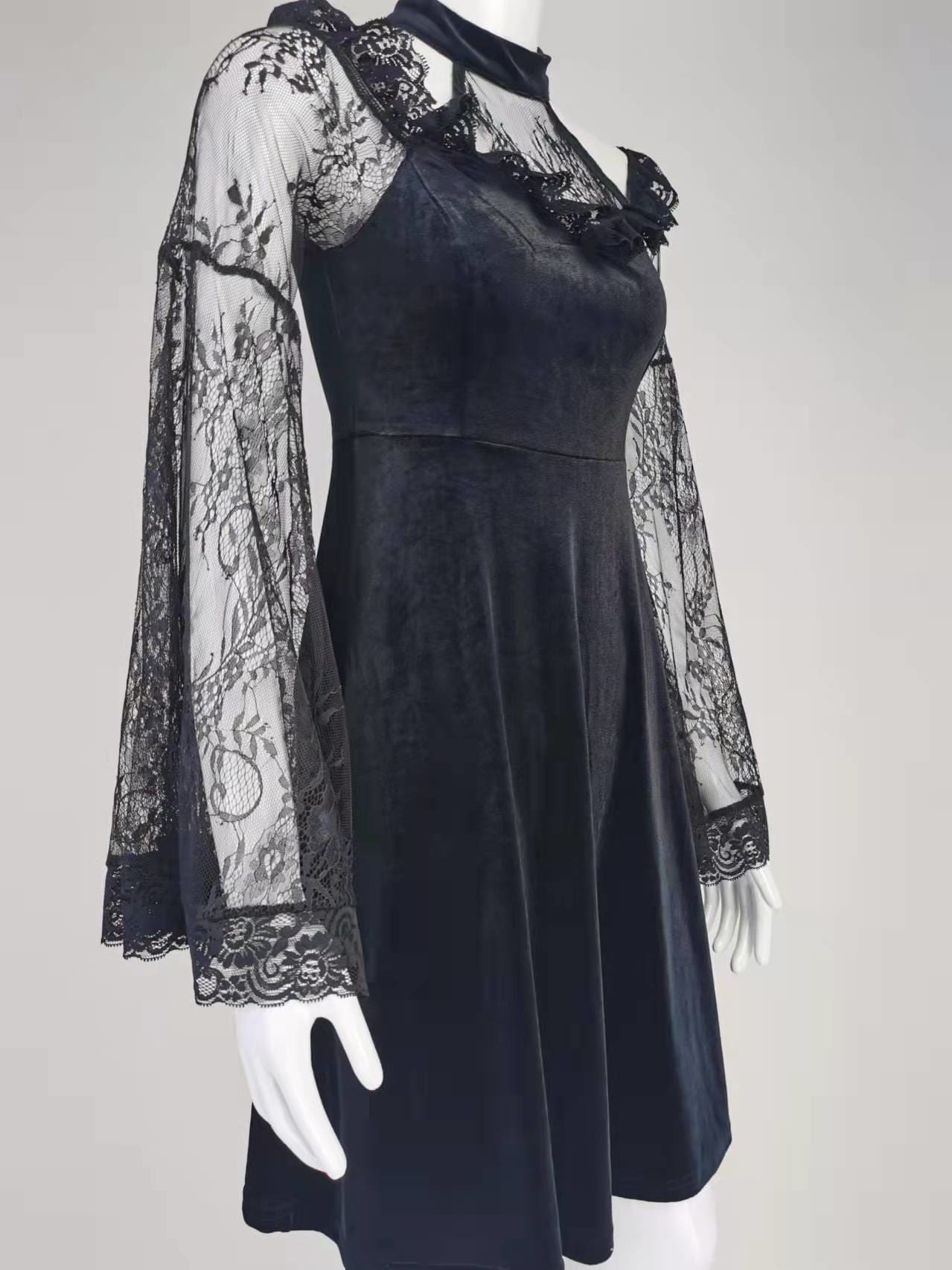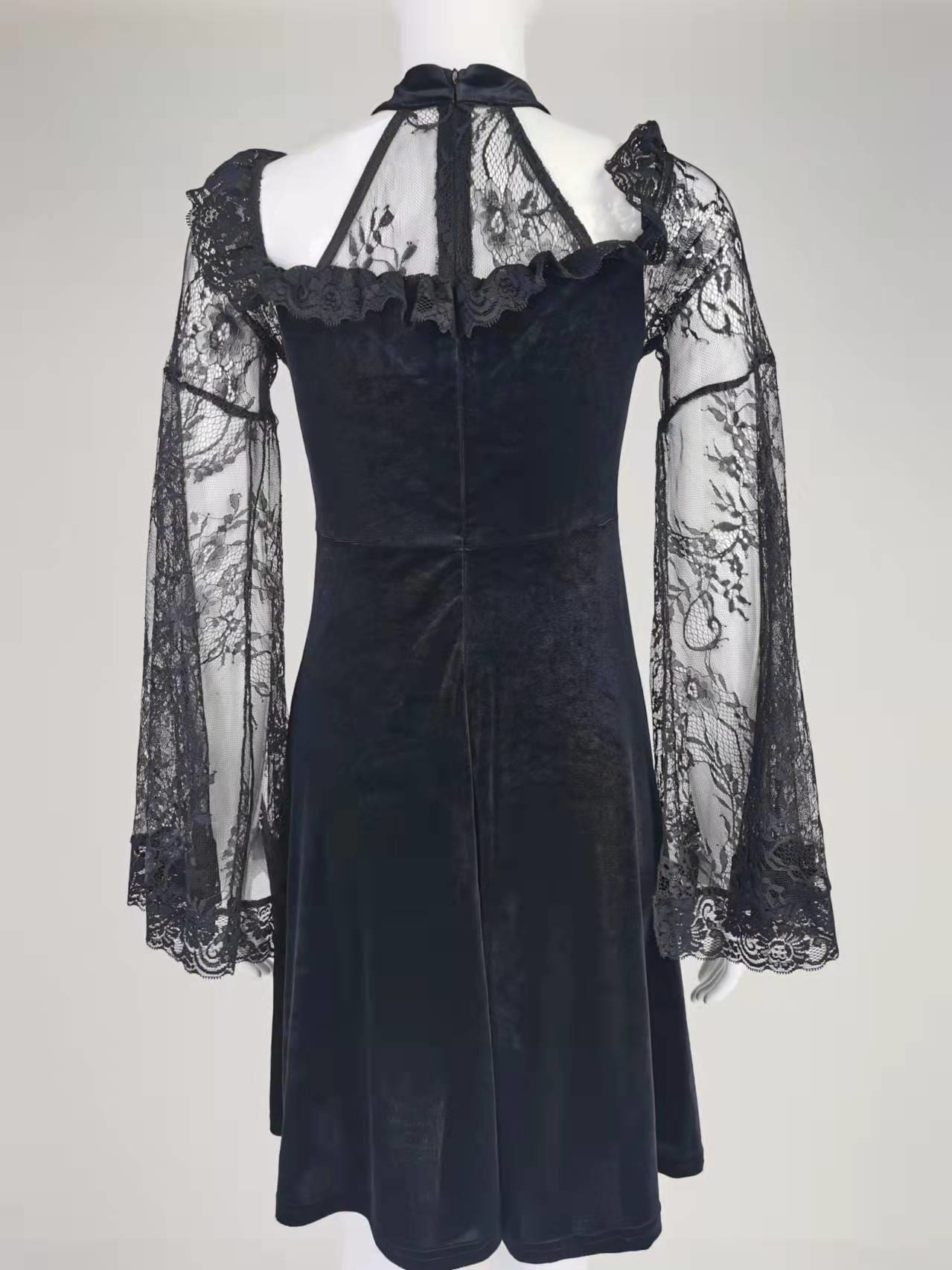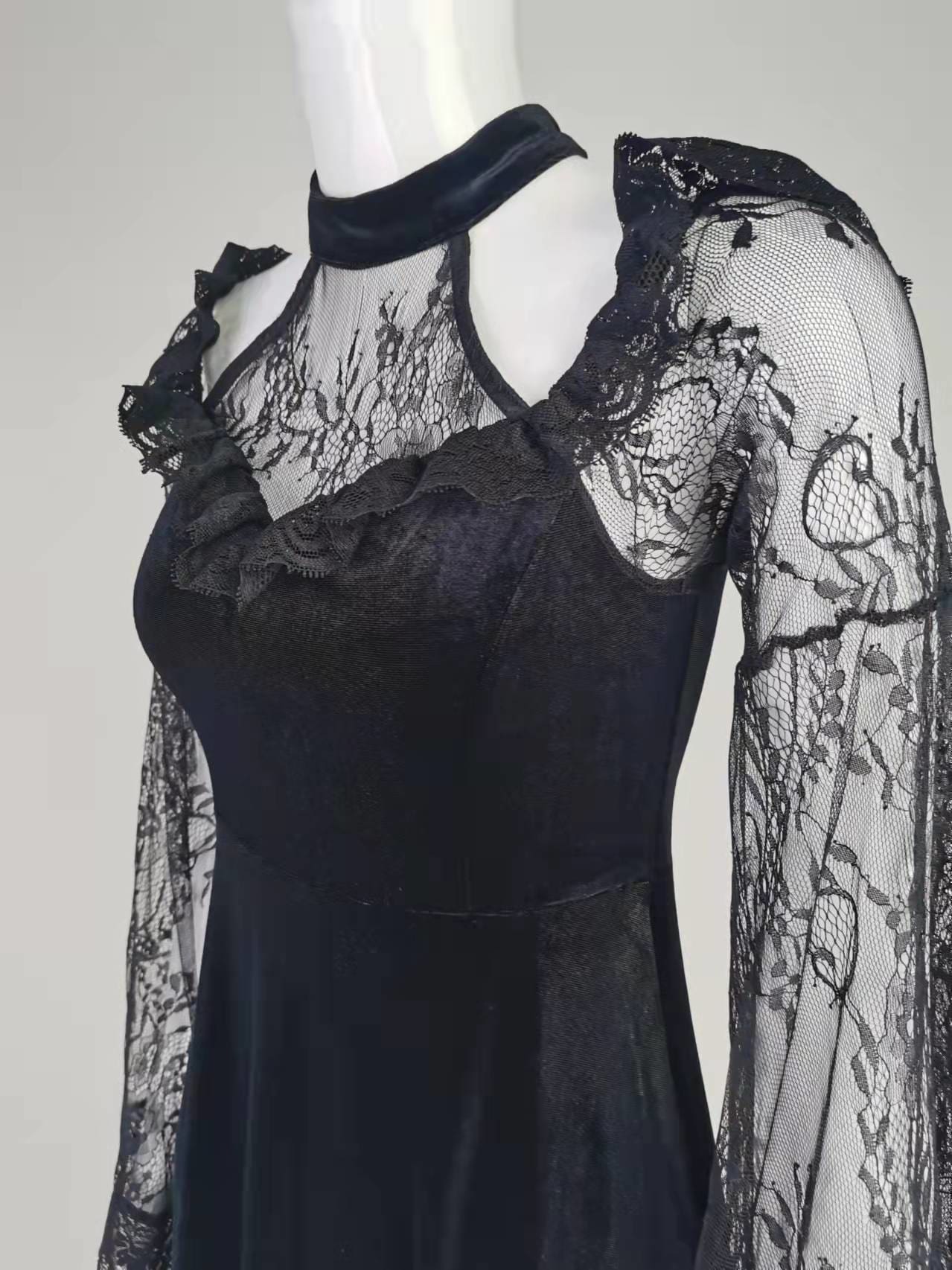 Midnight Bride Dress
This item is in stock now and ready to ship worldwide.
Scroll down for product details & size specifications.
Lacy batwing little black dress for young witches and leggy goth princesses.
The dress is made from deep black velvet with a low V neckline. The A-line skirt creates a flattering silhouette.
The neckline is embellished with a triangle of black lace that falls down from a lacy choker collar. A matching piece of lace forms a triangle at the back.
The shoulders remain free, with lace batwing sleeves falling down the arms.
This dress is perfect for a dark fairy or a midnight bride.
Finish off the look with these pentagram fishnet tights.