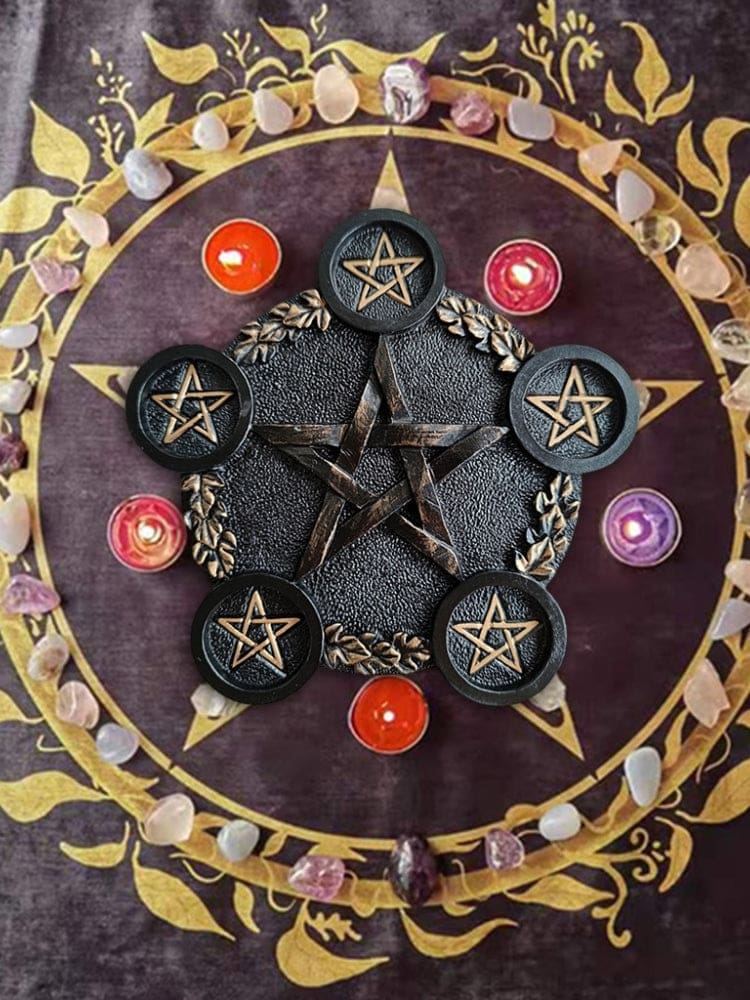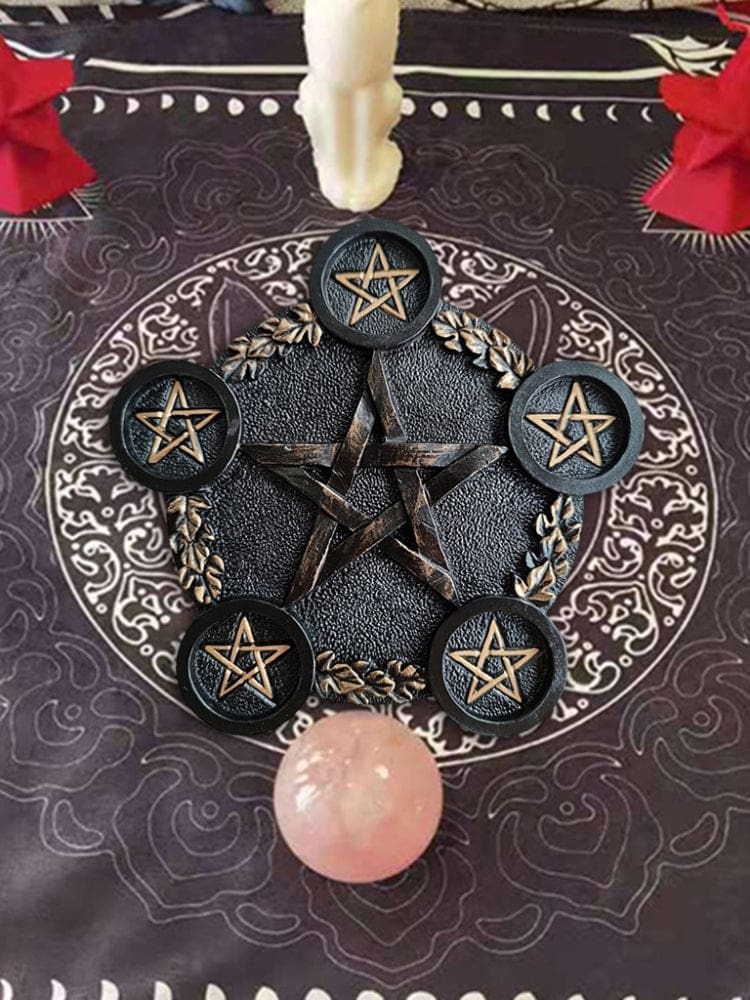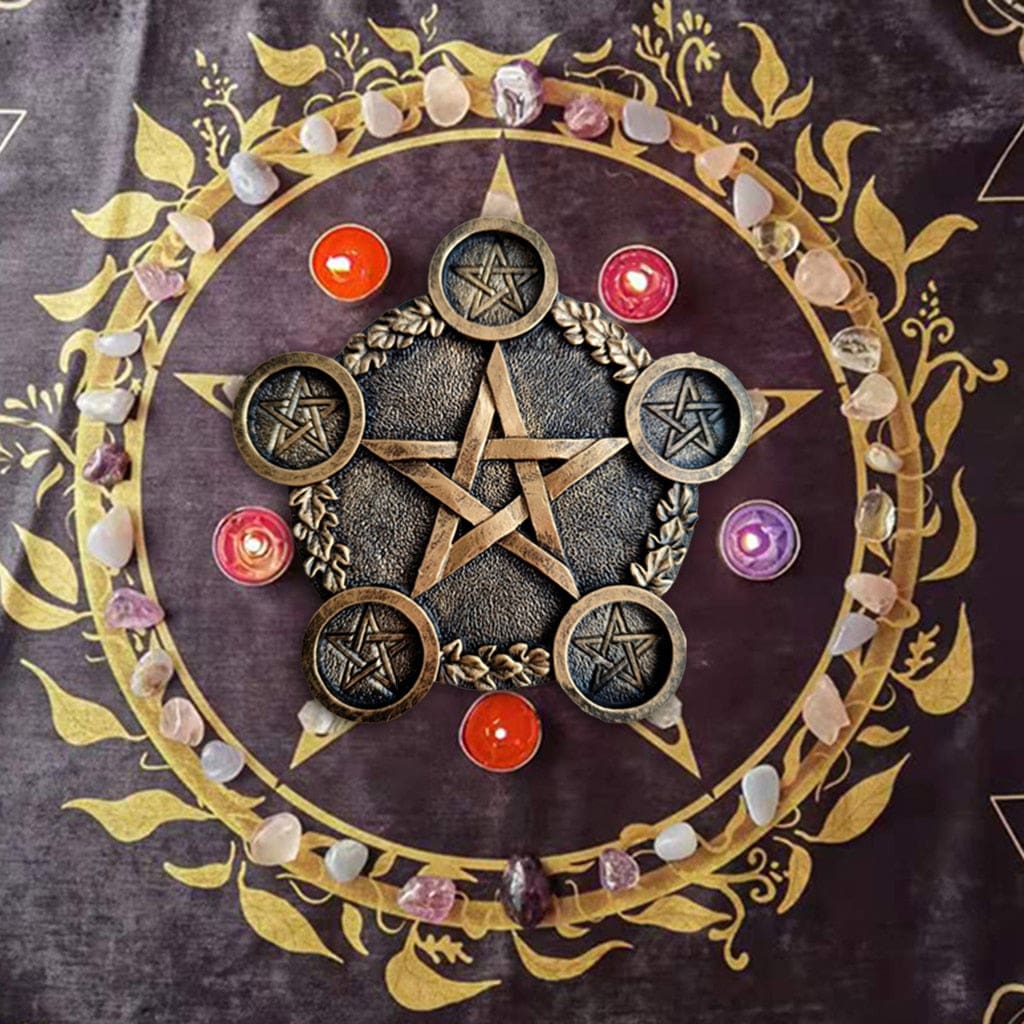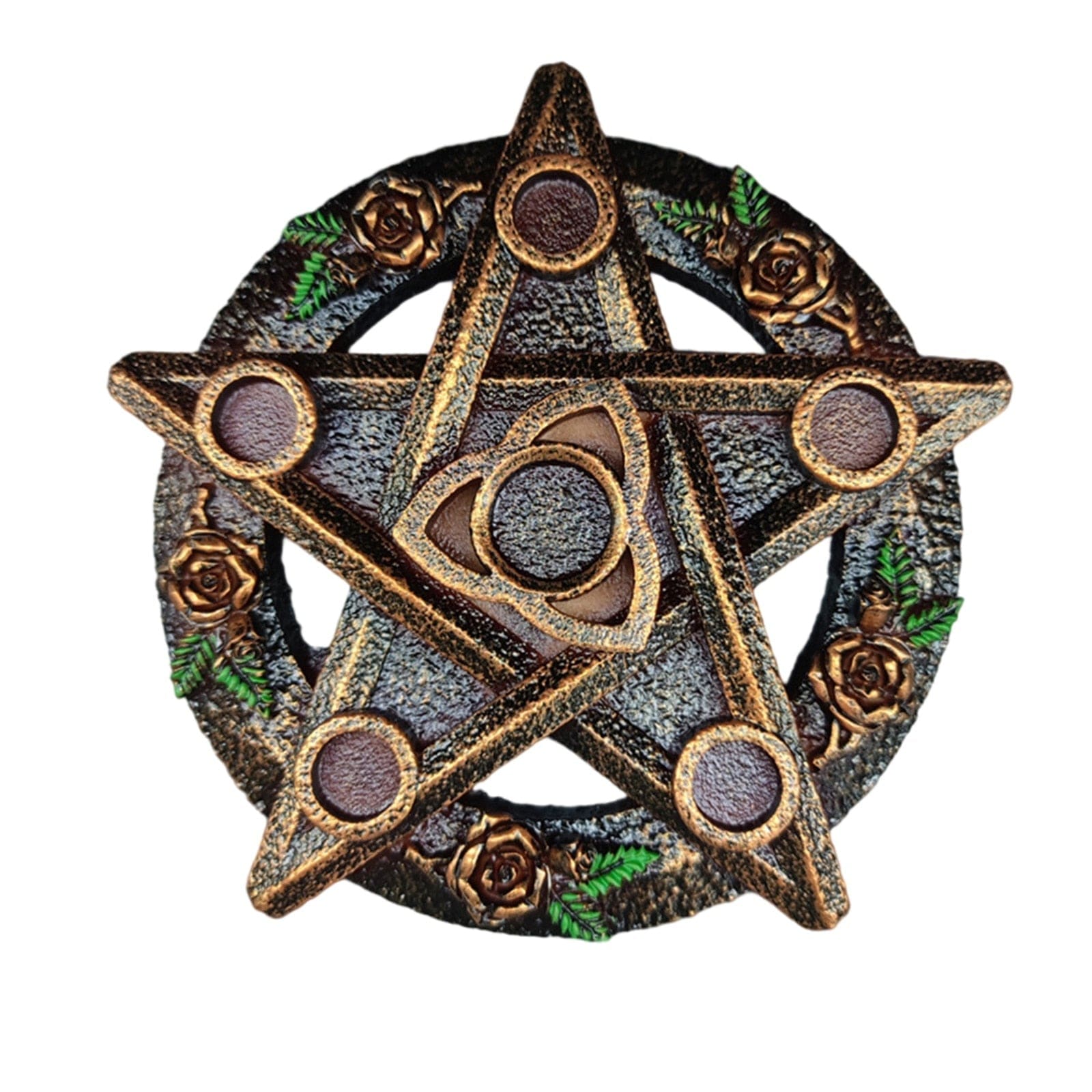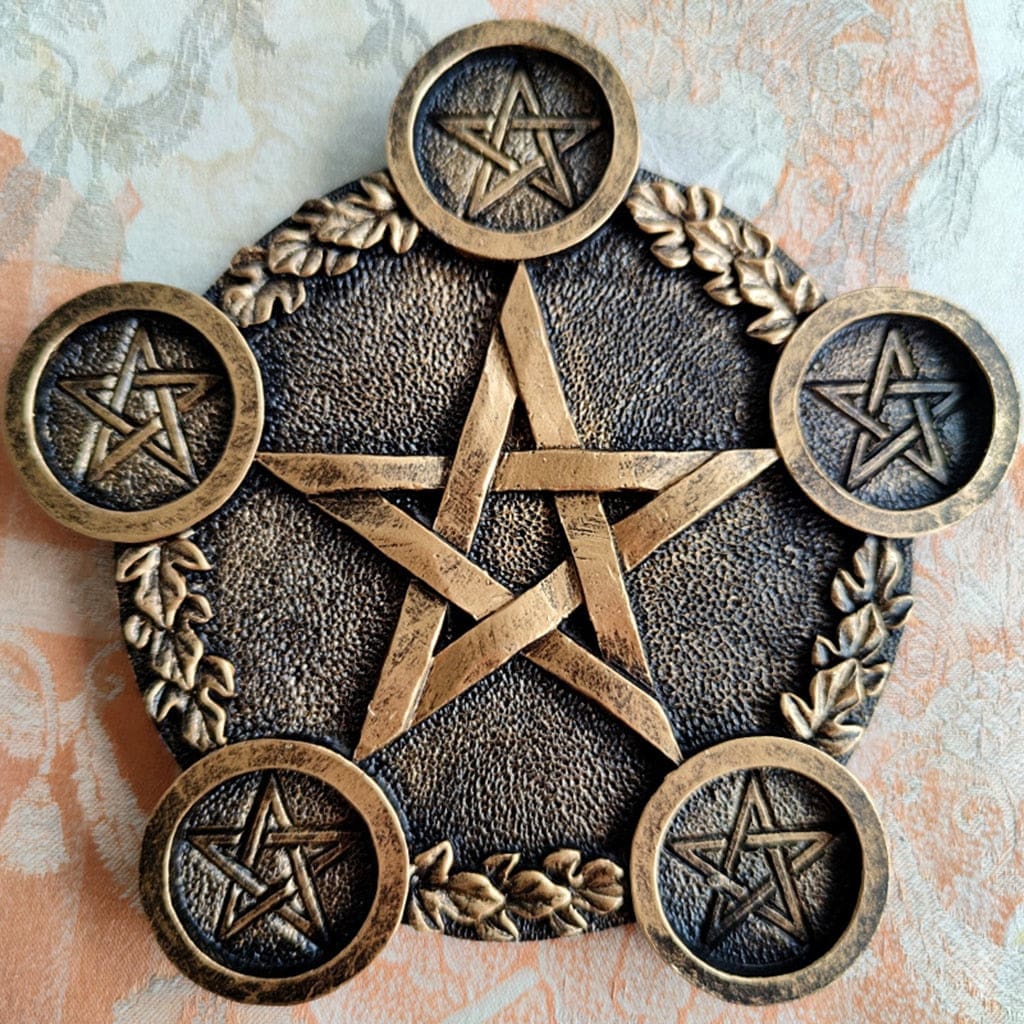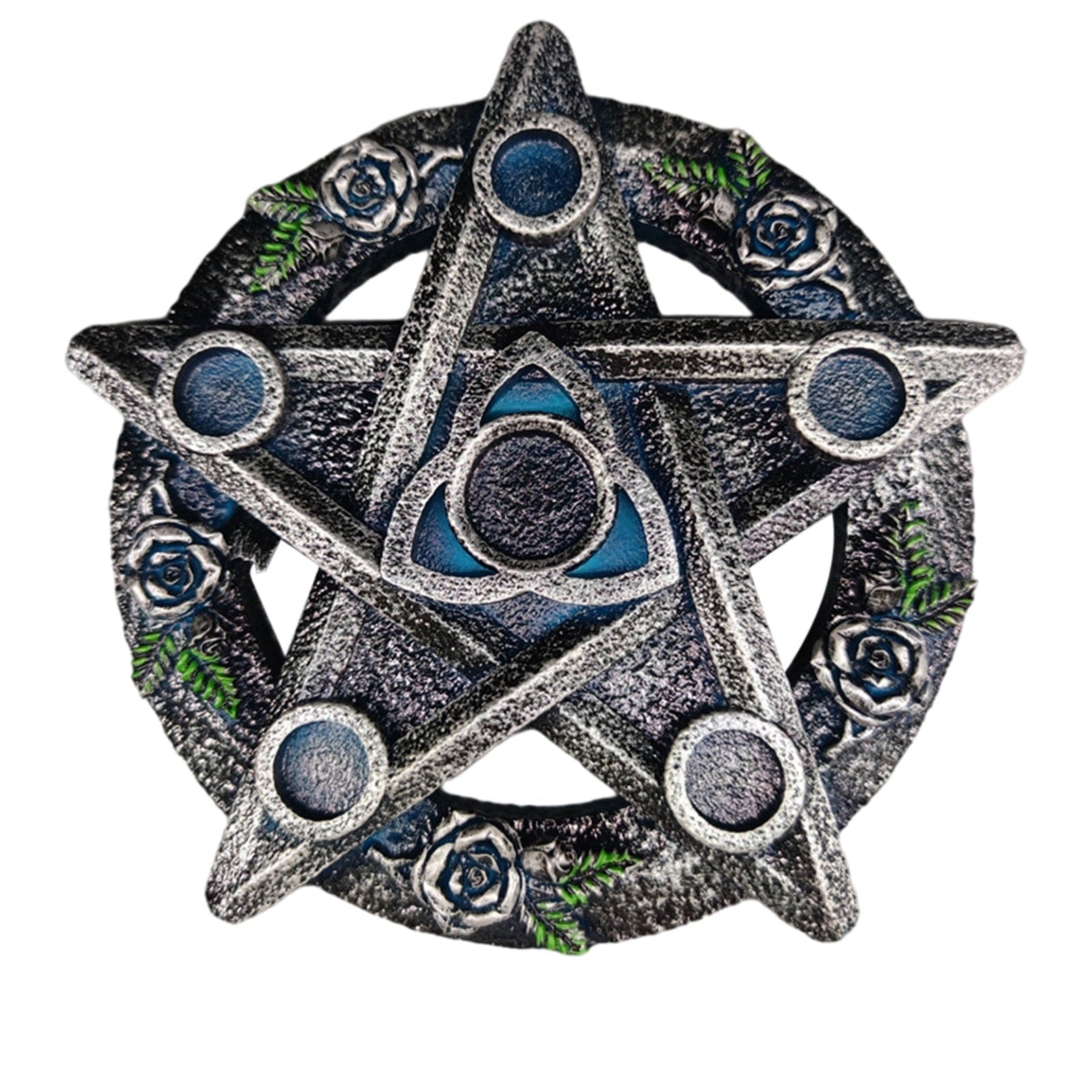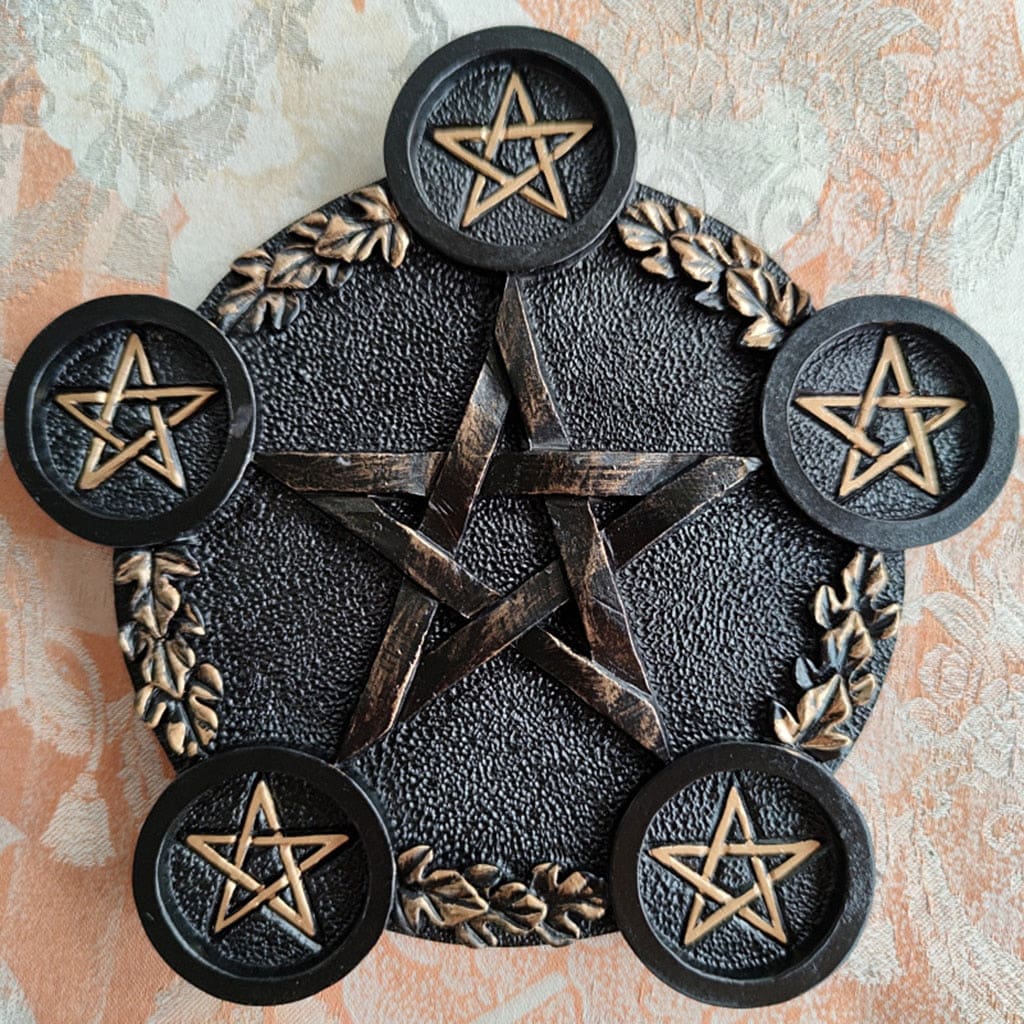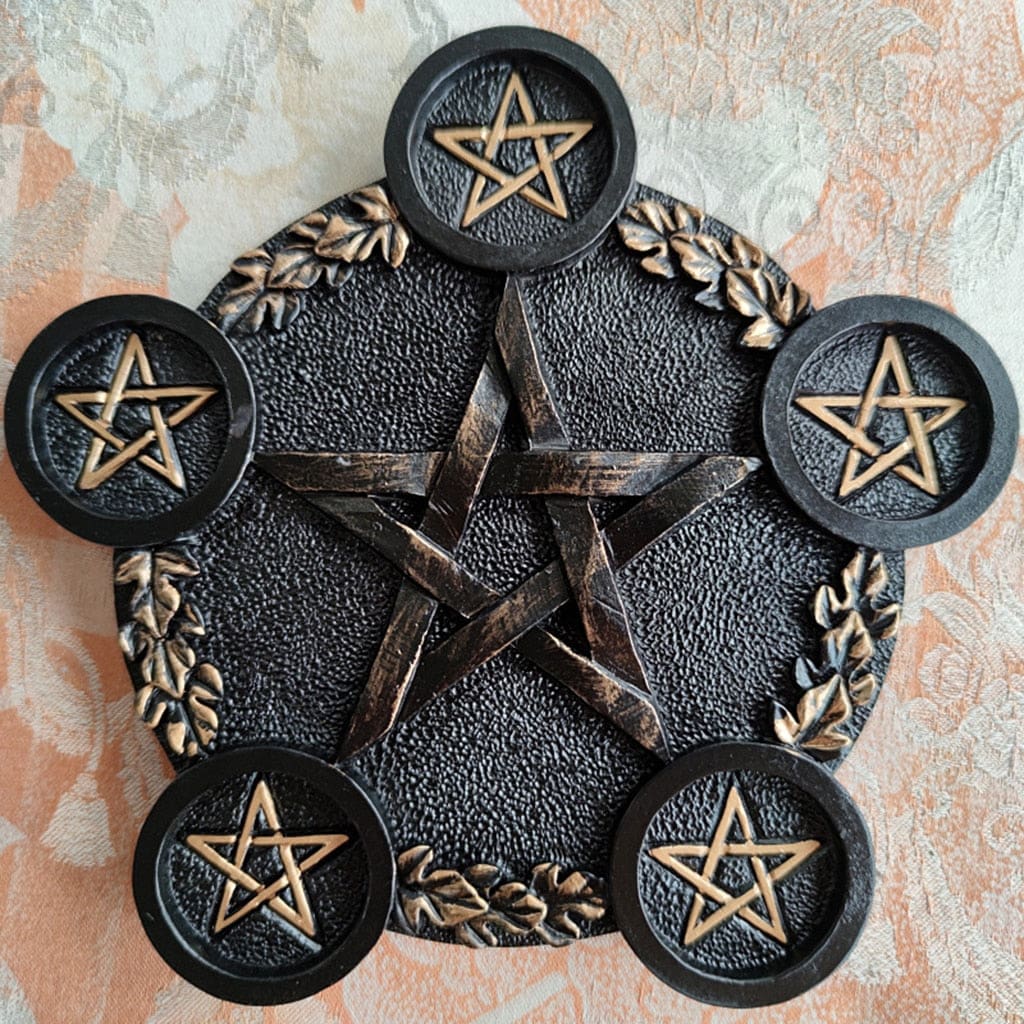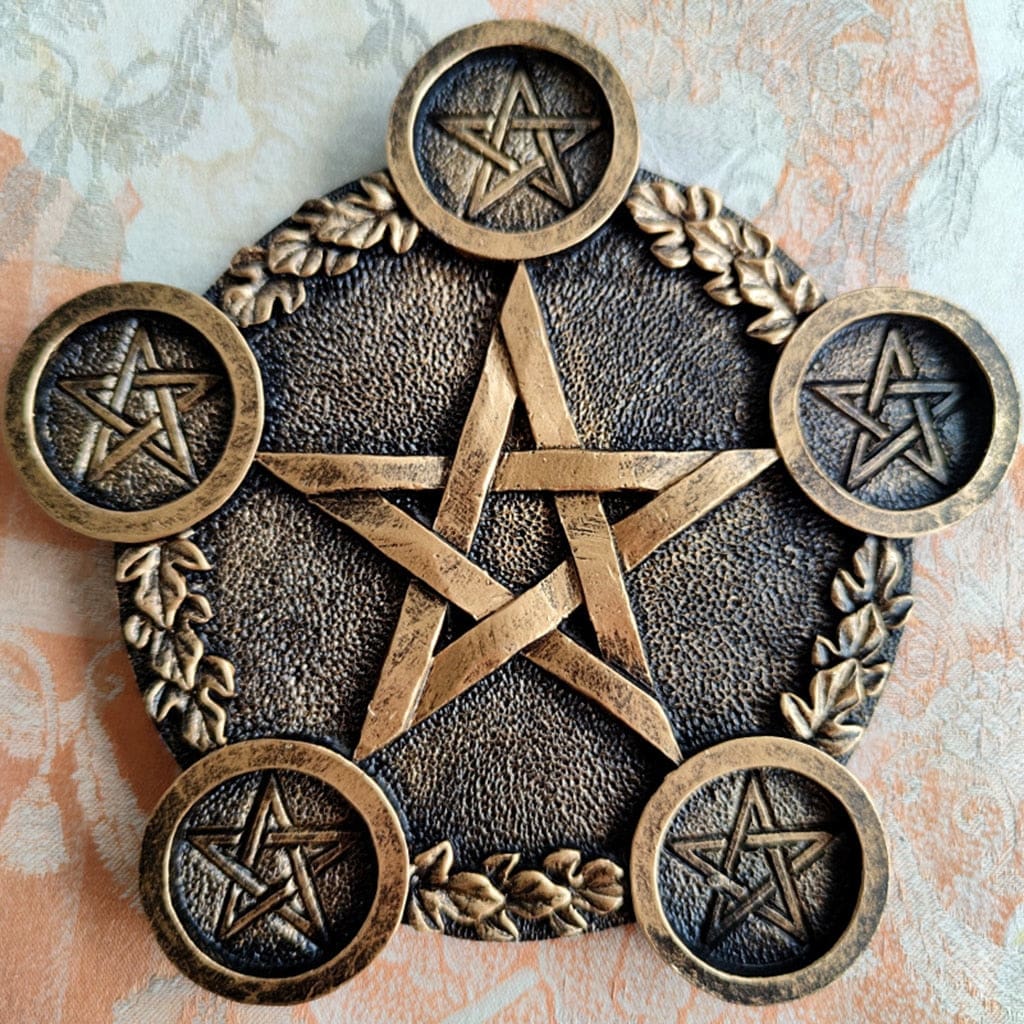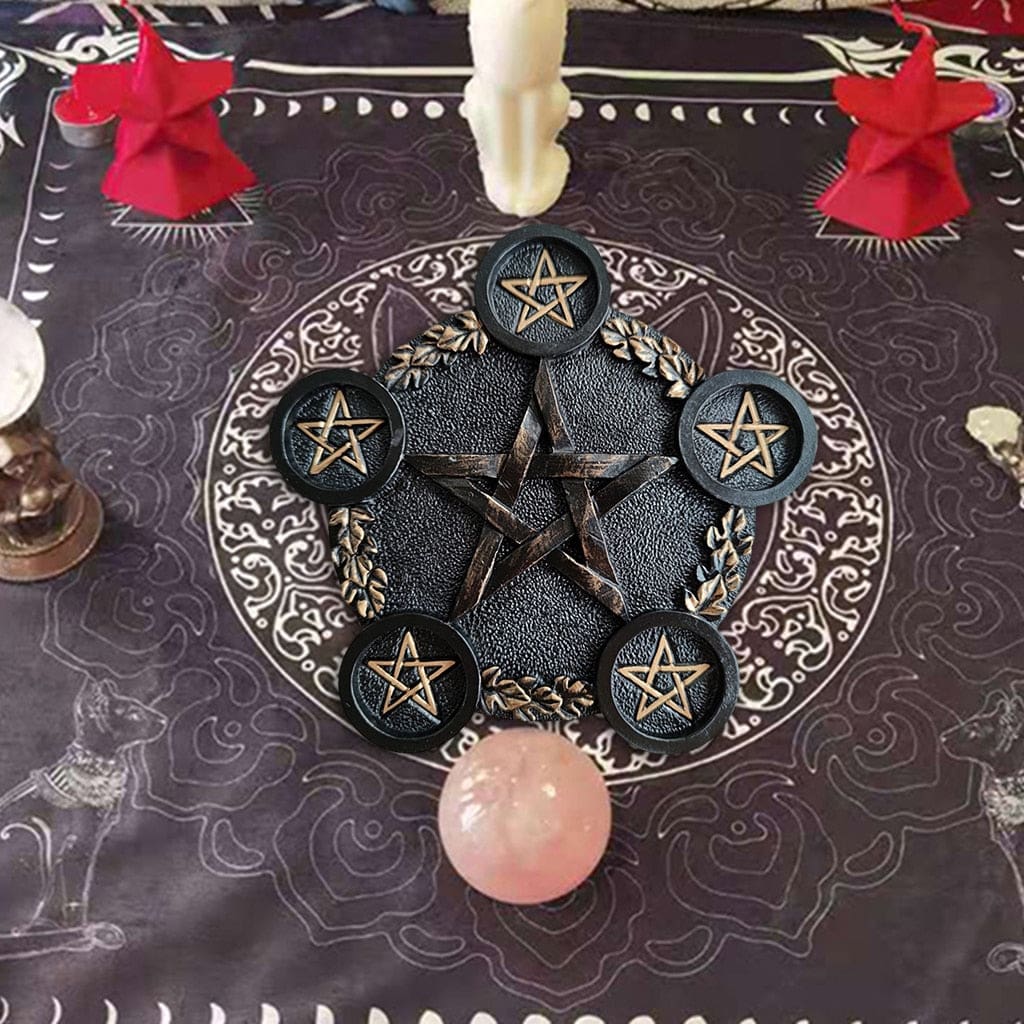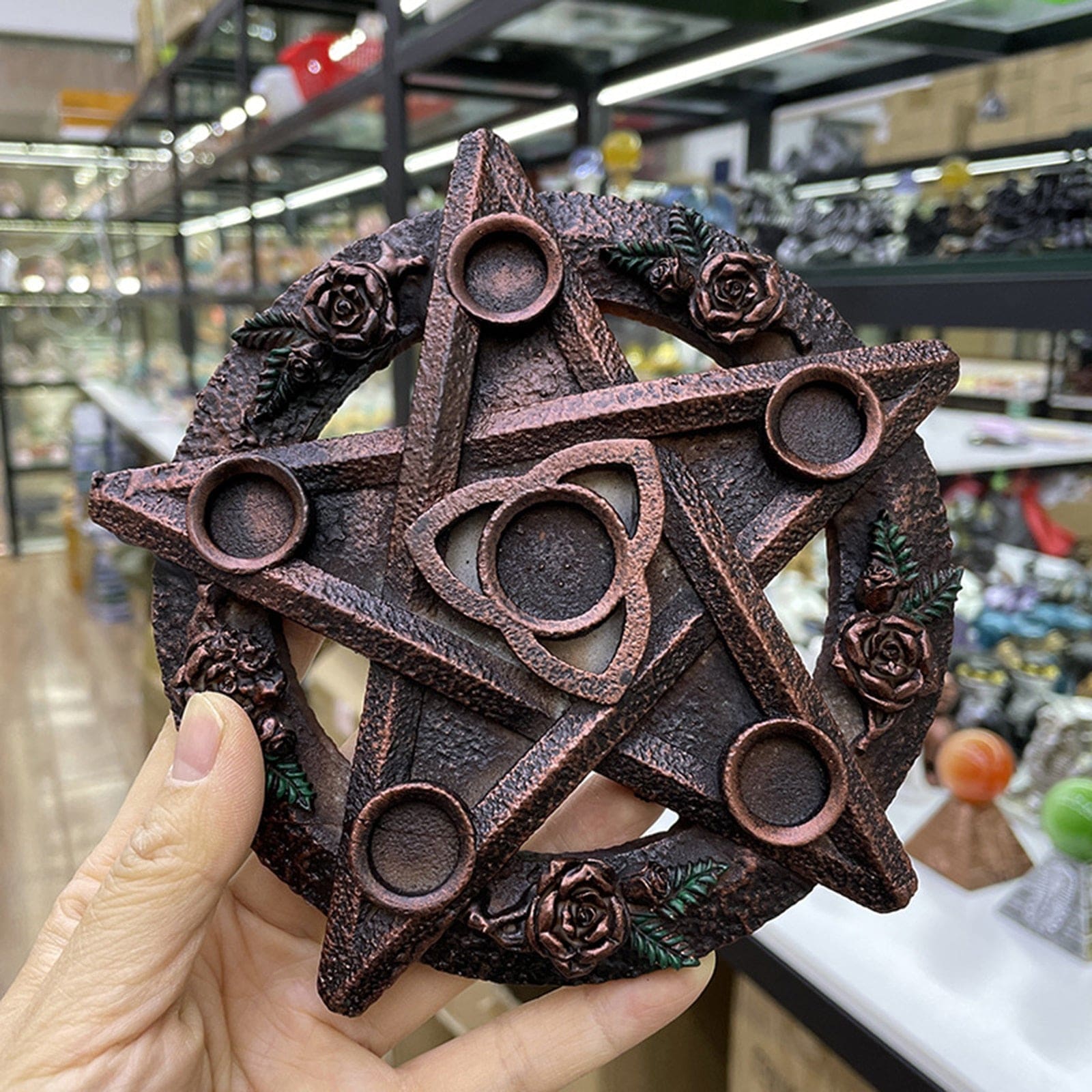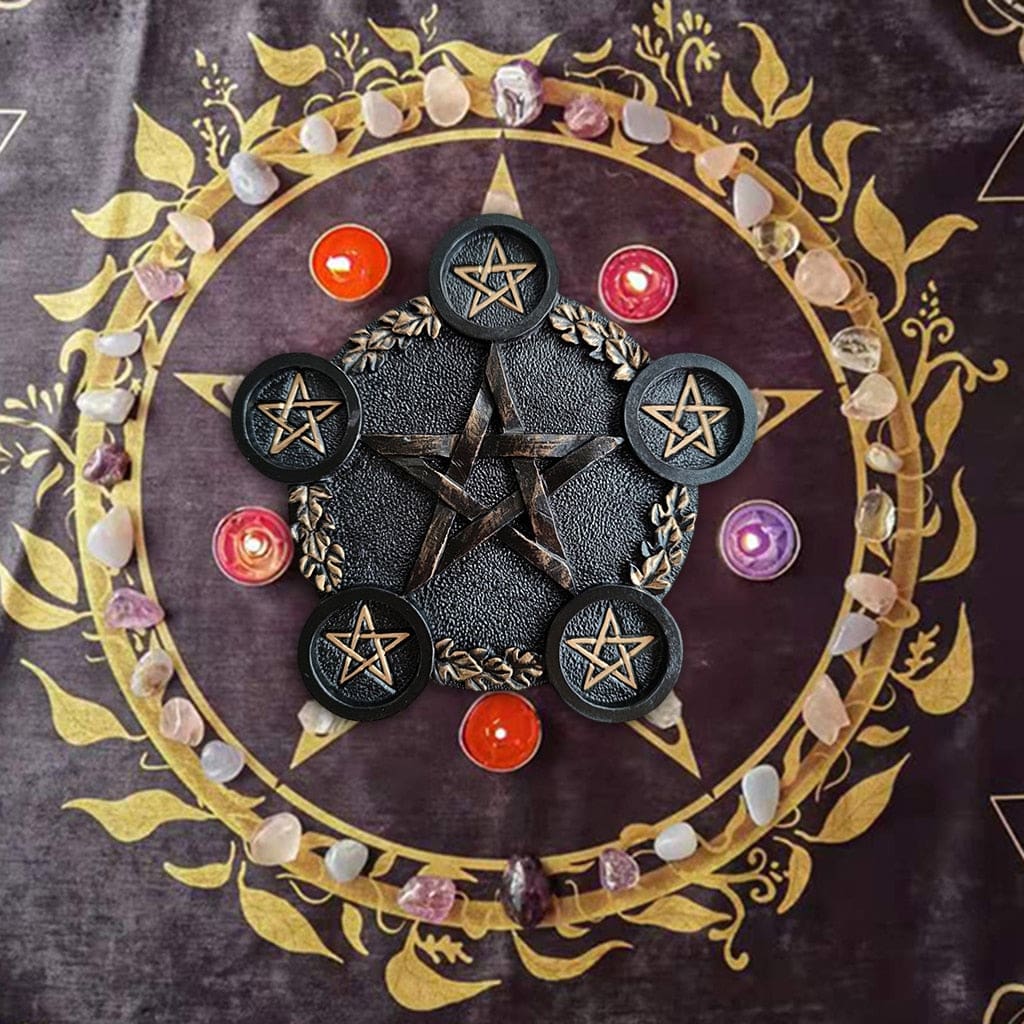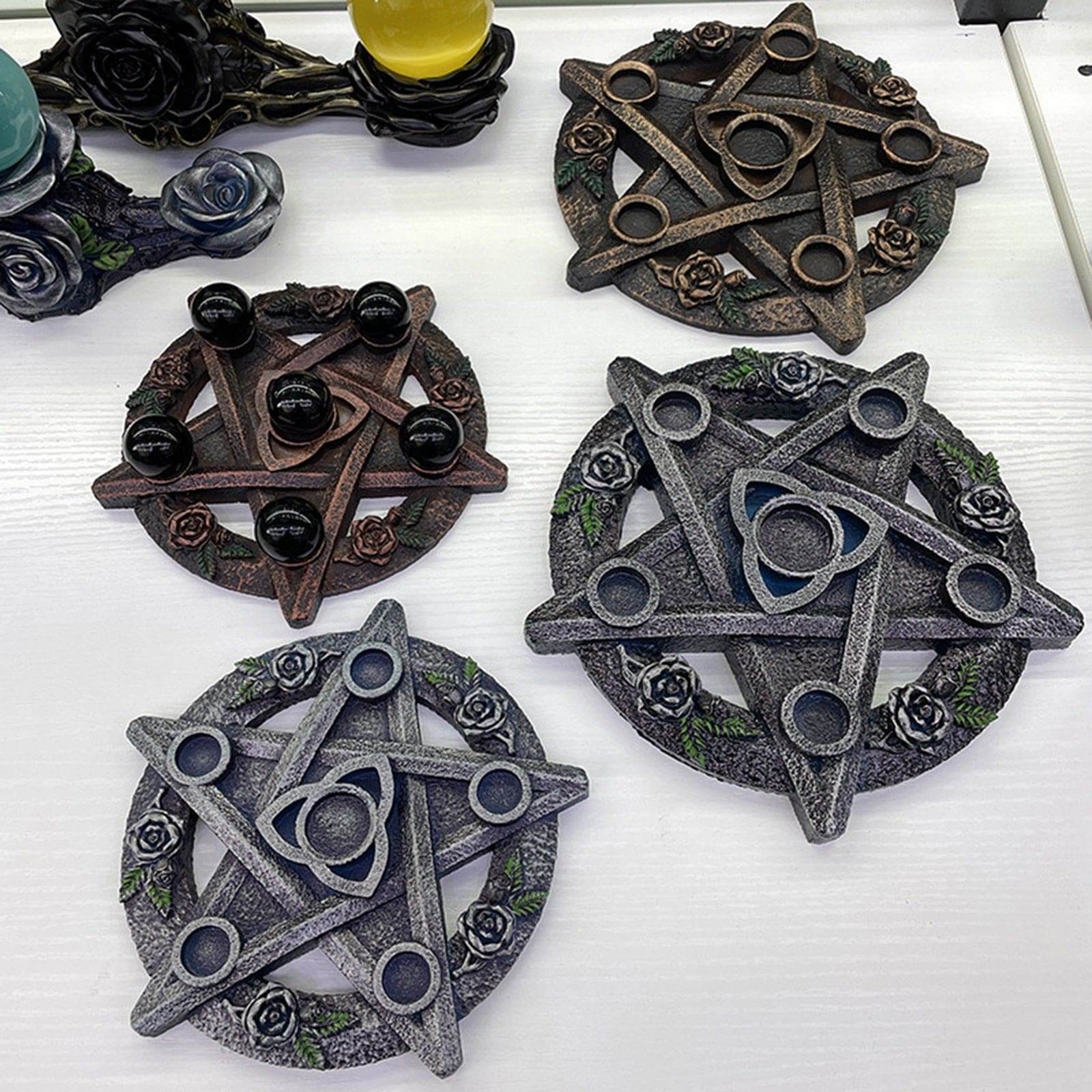 Pentacle Divination Candlestick Holder
This item is in stock now and ready to ship worldwide.
Scroll down for product details & size specifications.
Enhance your witch's ritual space or decorate your gothic home with this pentagram candlestick holder.
The holder is in the shape of a pentagram and takes five candles. The center of the holder and each individual holder is also marked with a pentagram, or a triquetra, another magical symbol, if you choose a different design.
Use the holder in witchcraft rituals to mark the elemental points with candle fire, or use it as a stunning gothic table decoration.
16cm in size
Fill your candlestick holder with our 10 Piece Colored Ritual Candles.