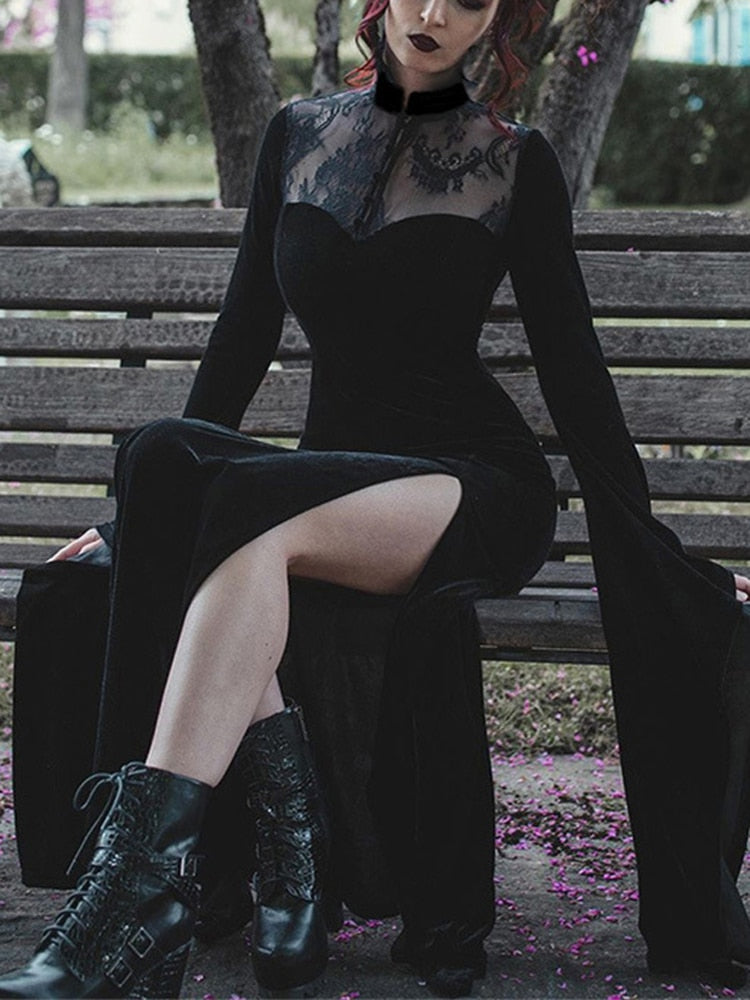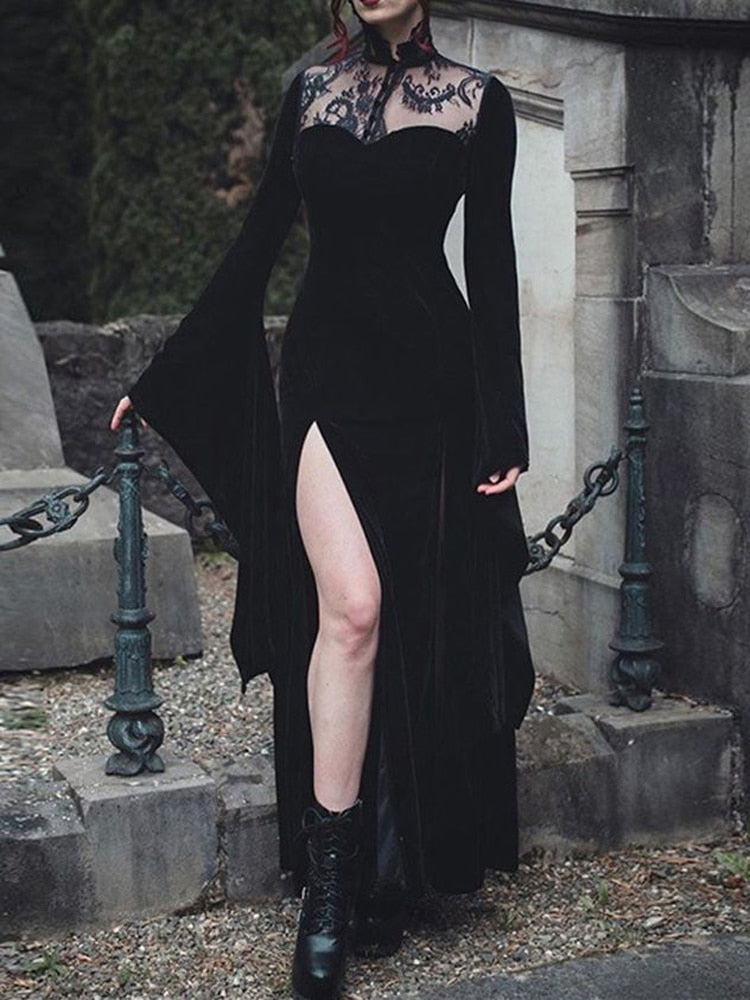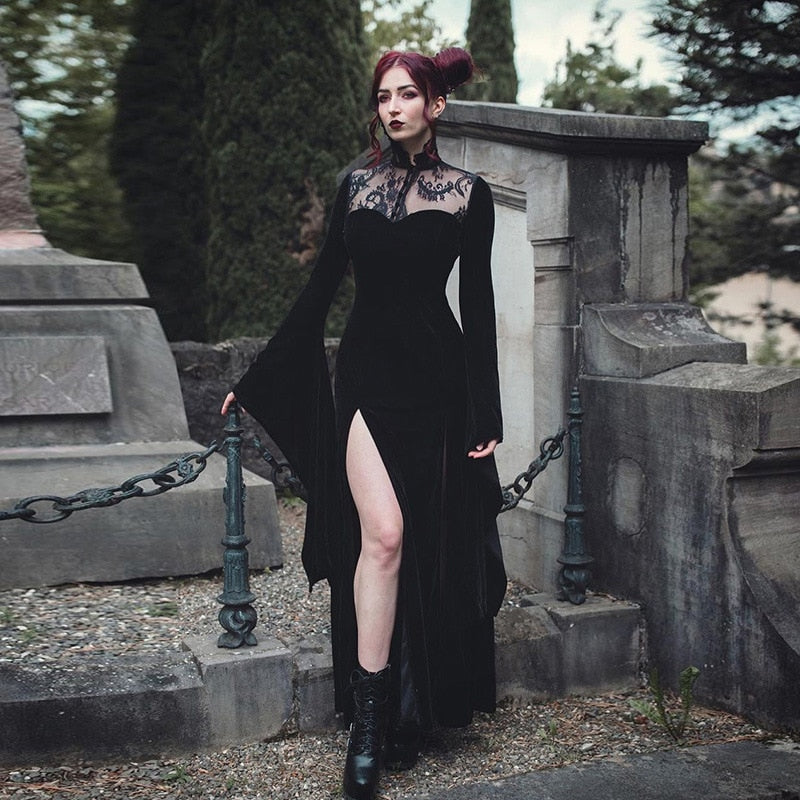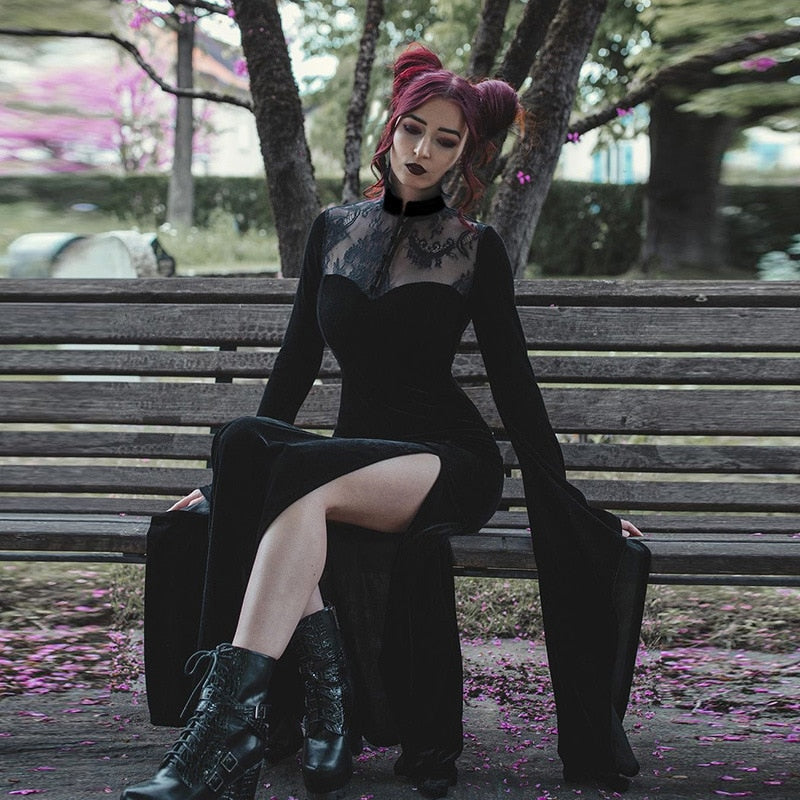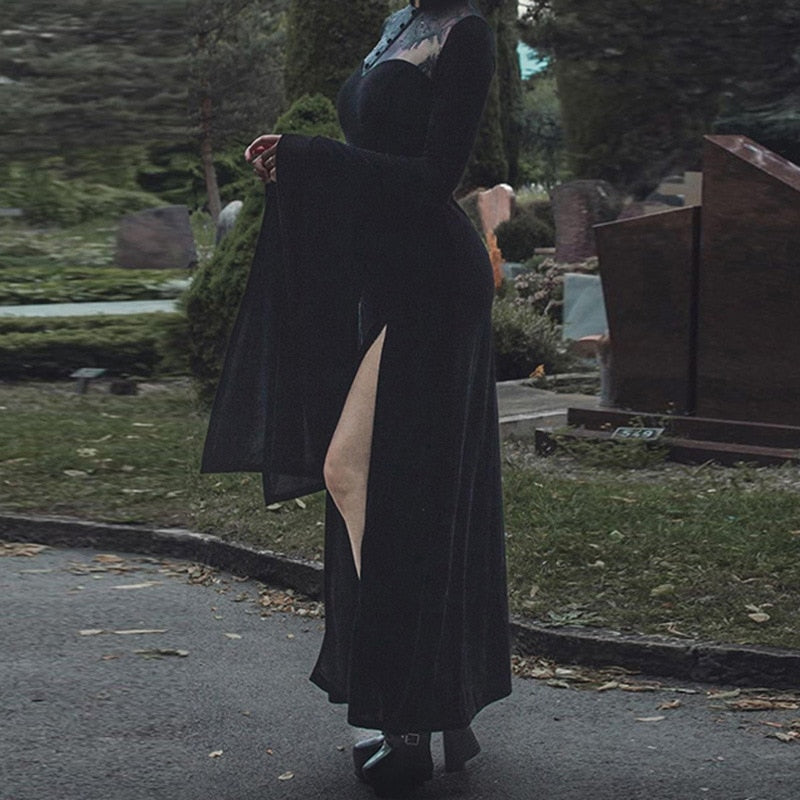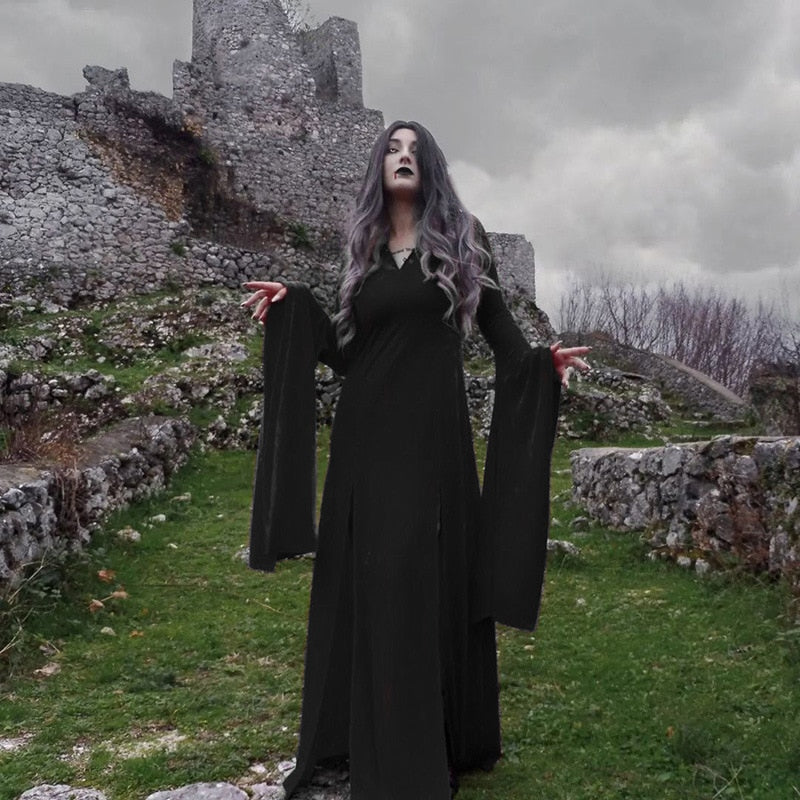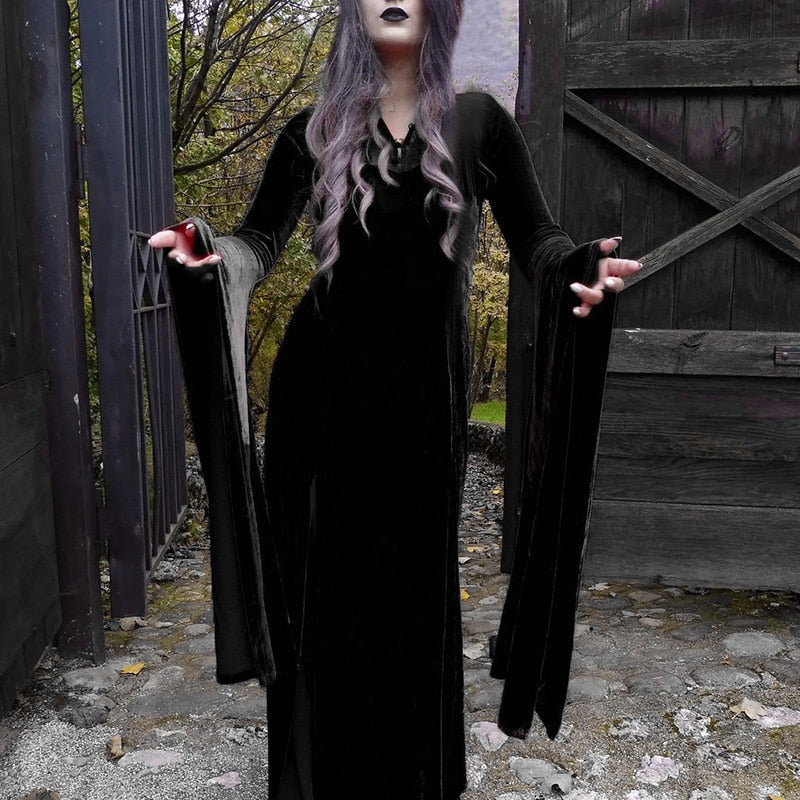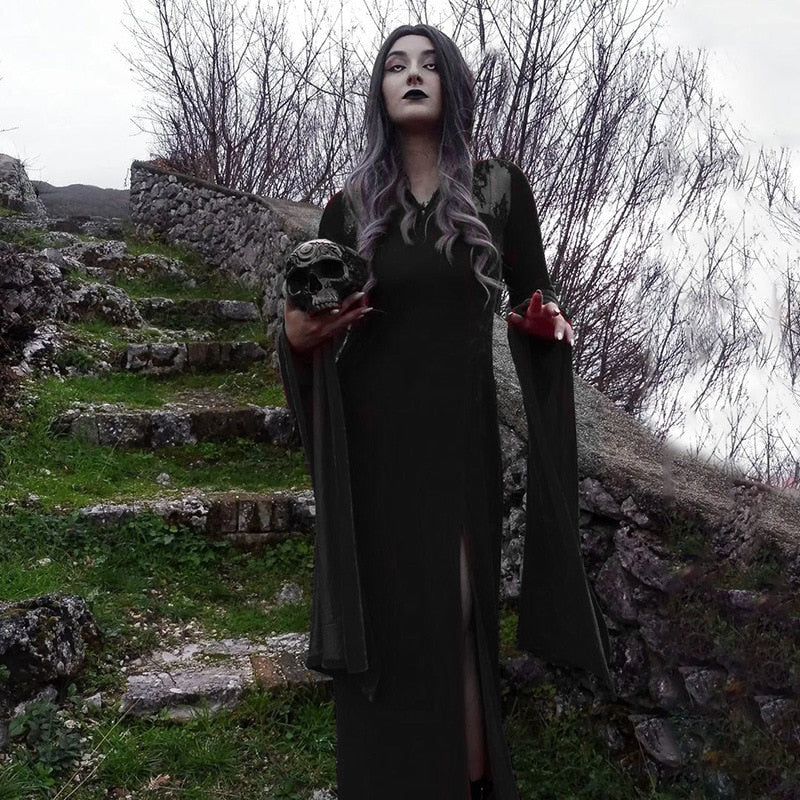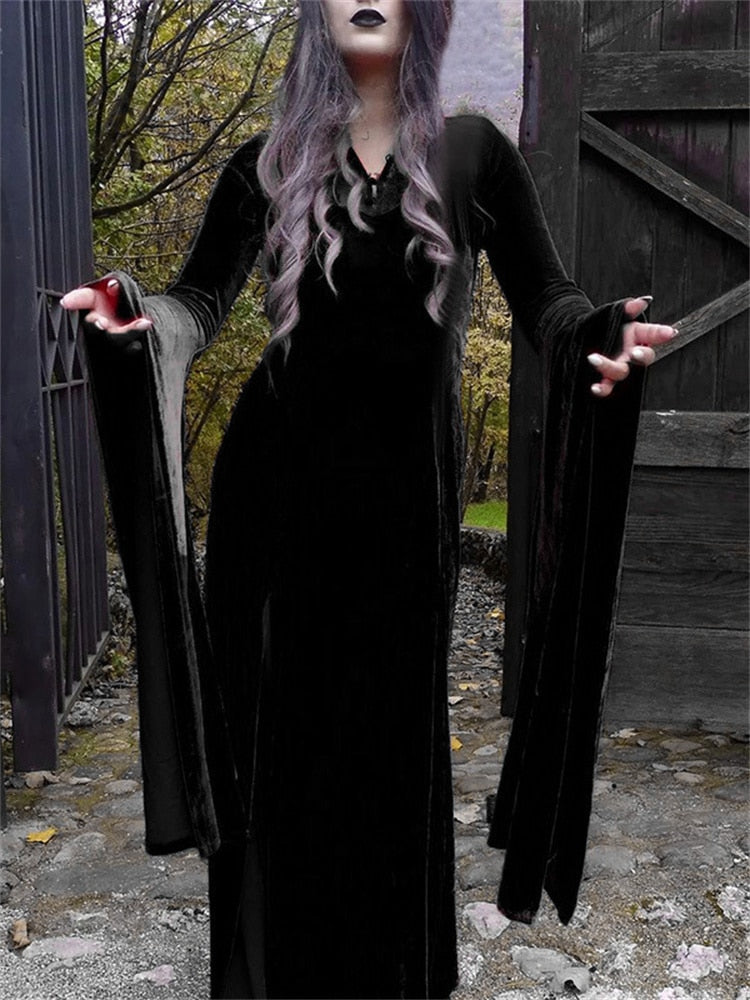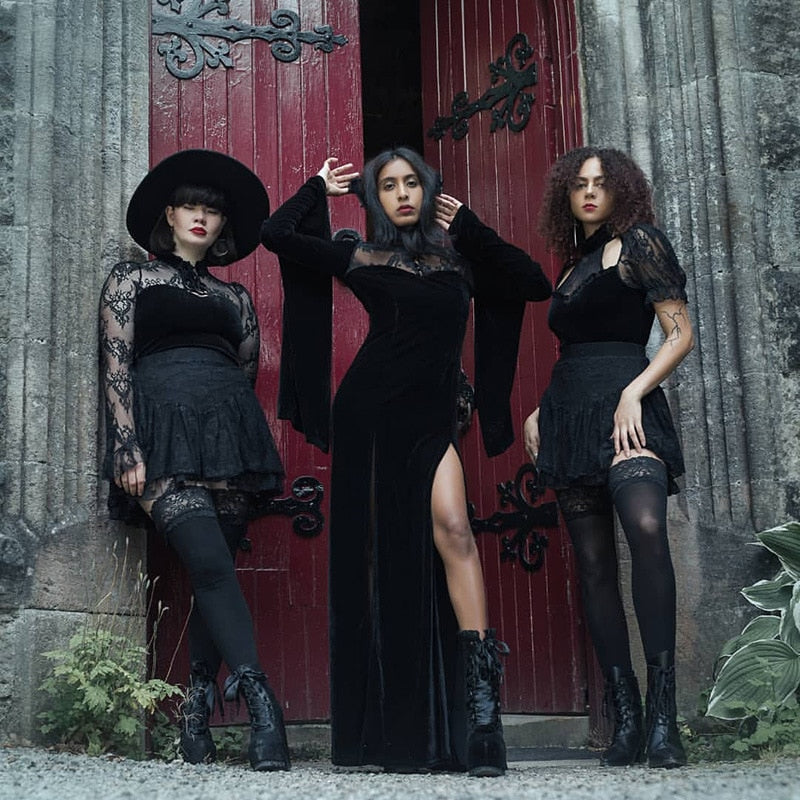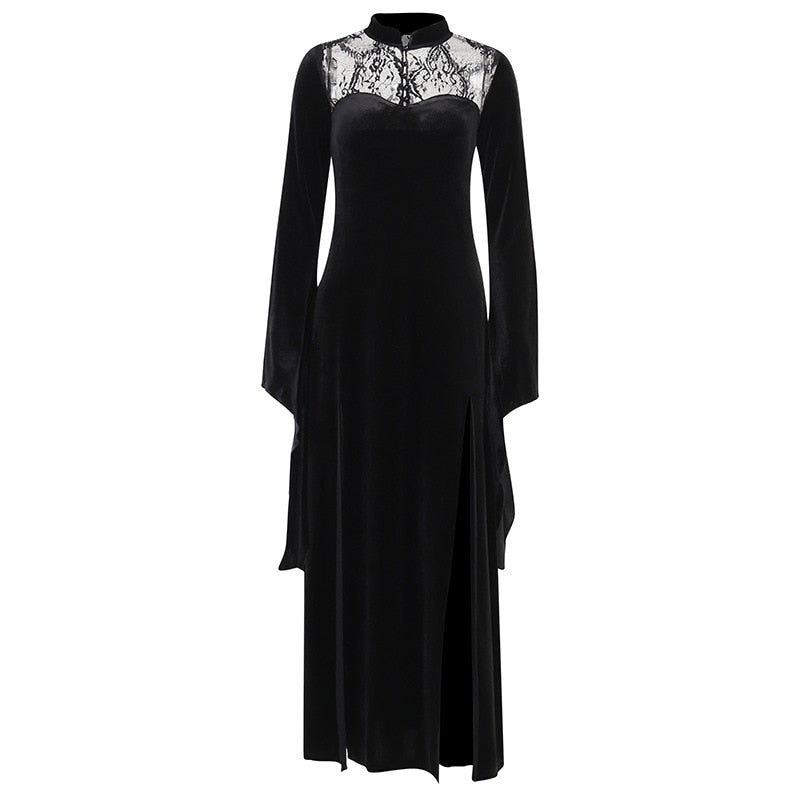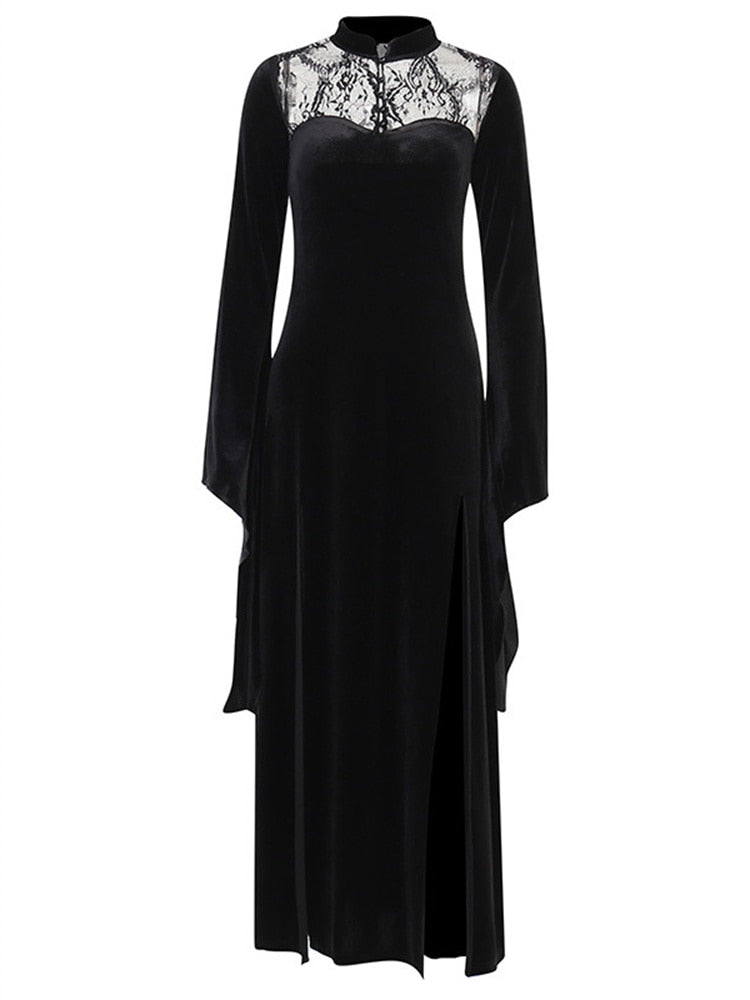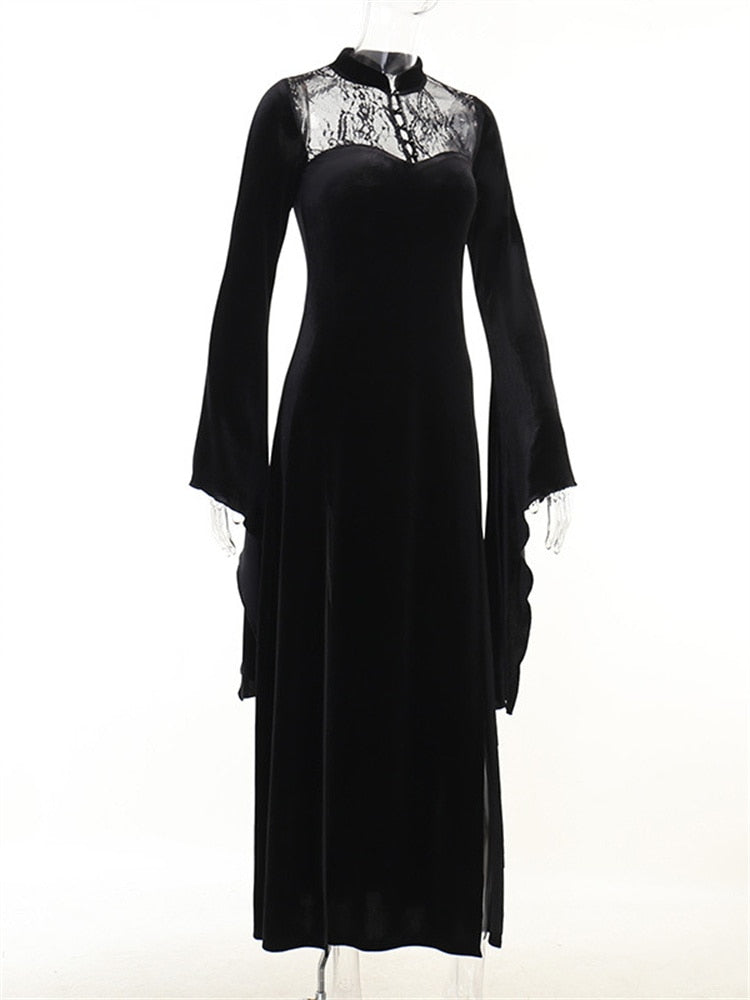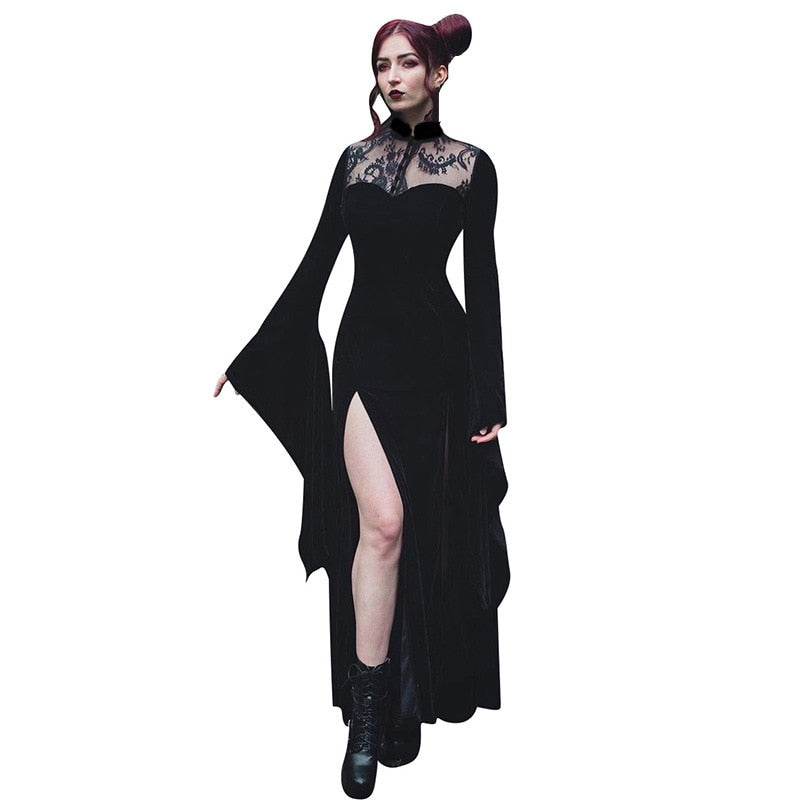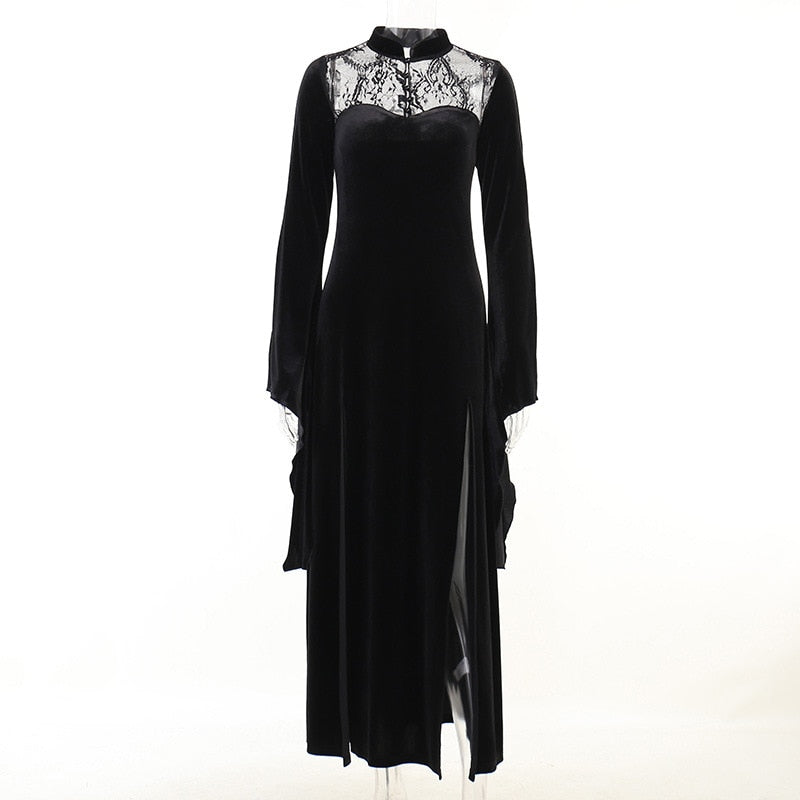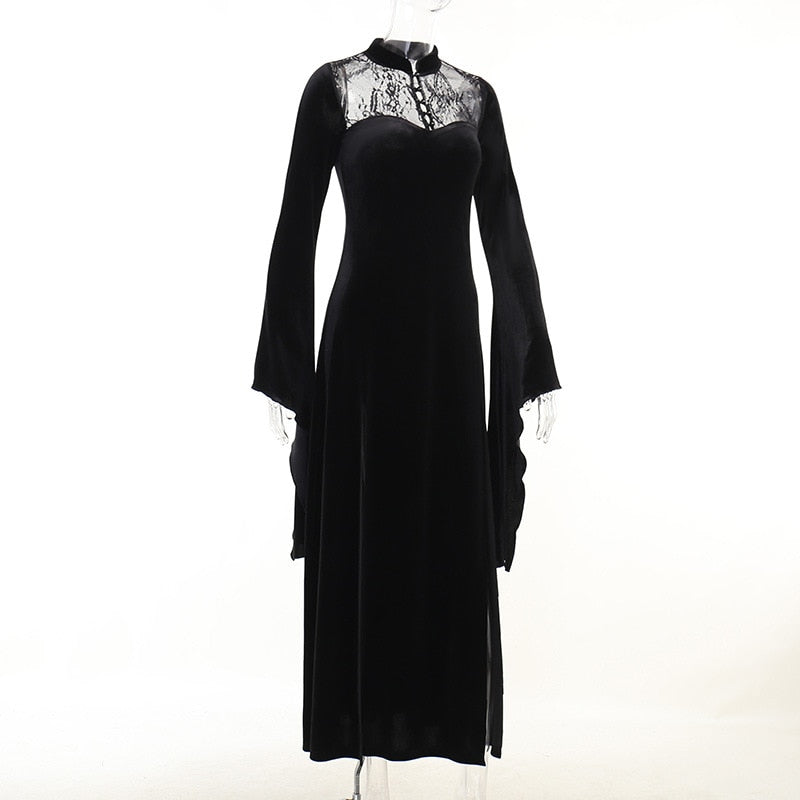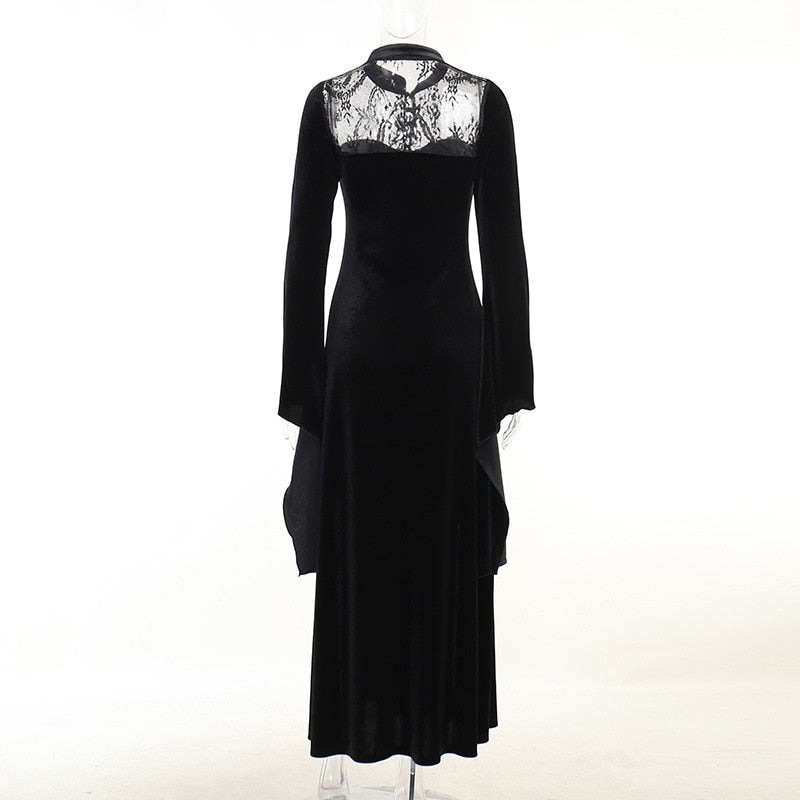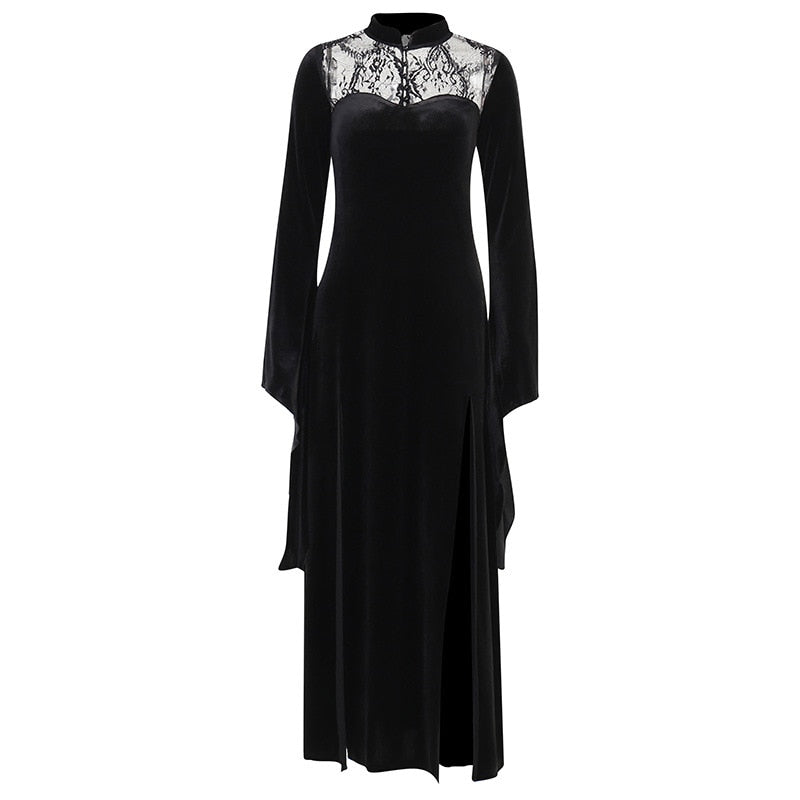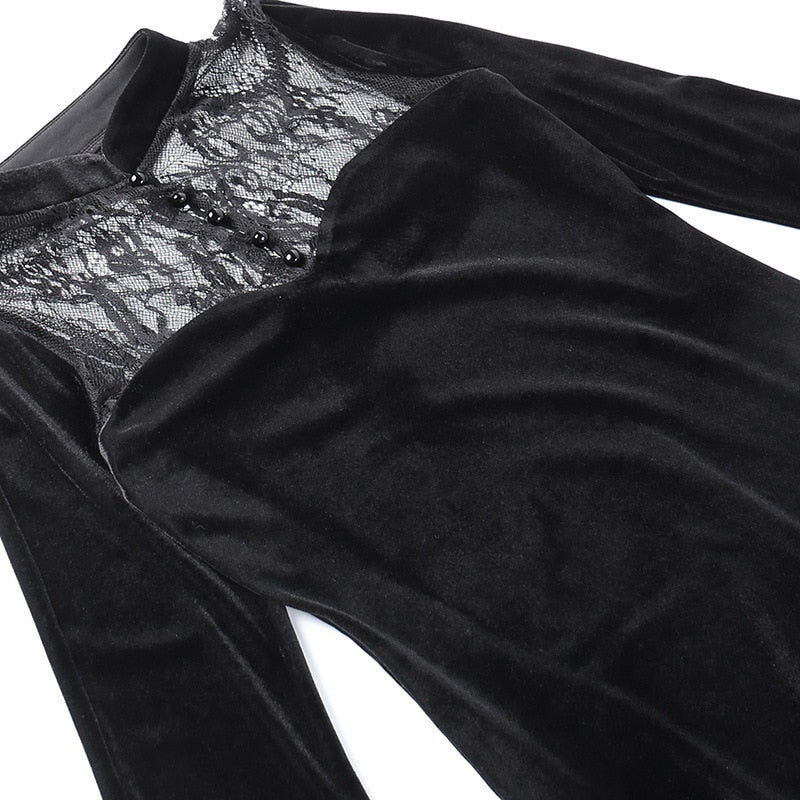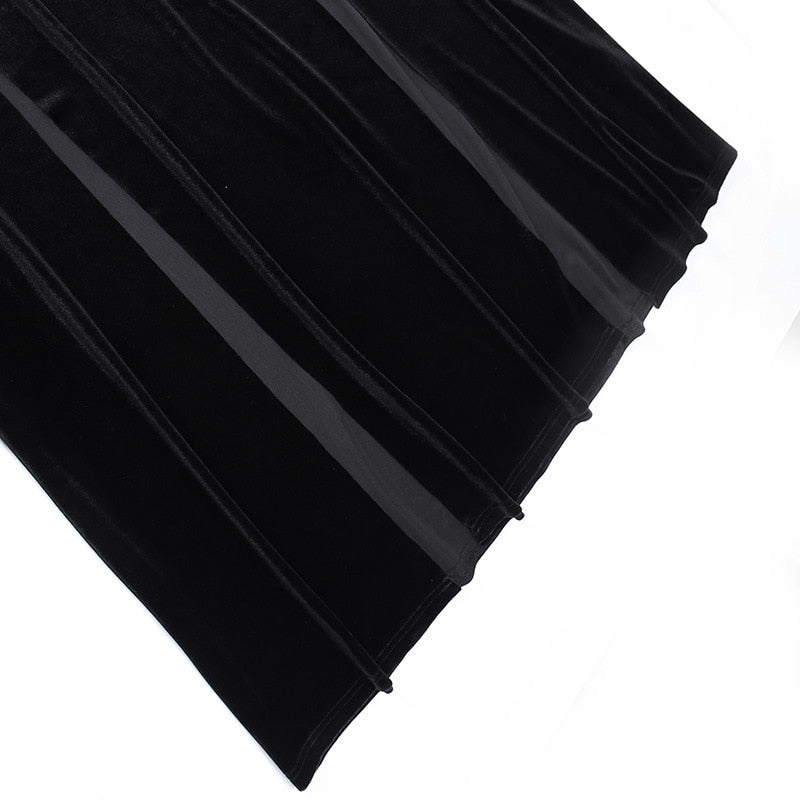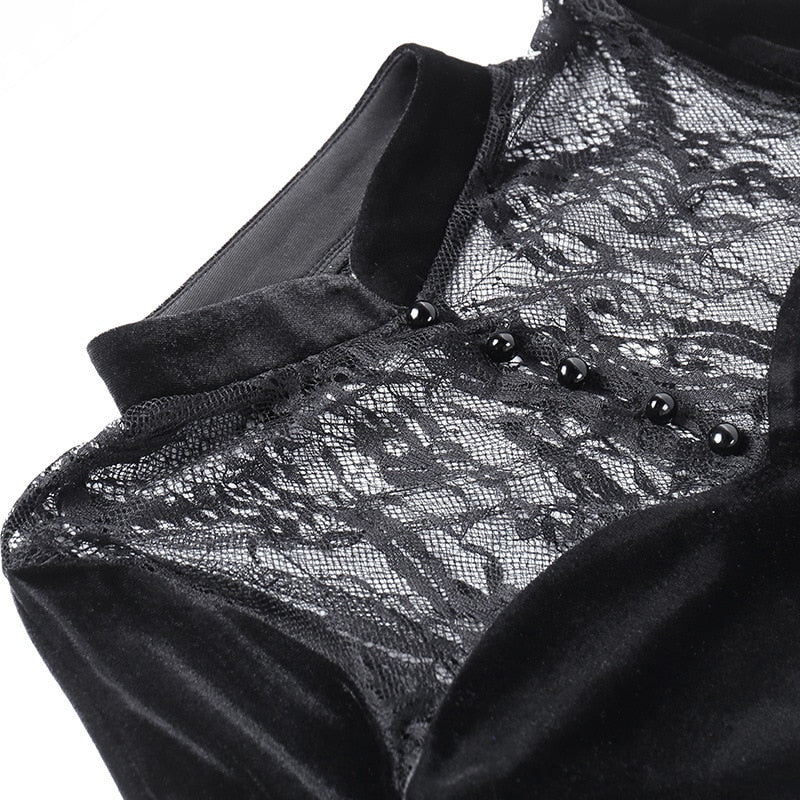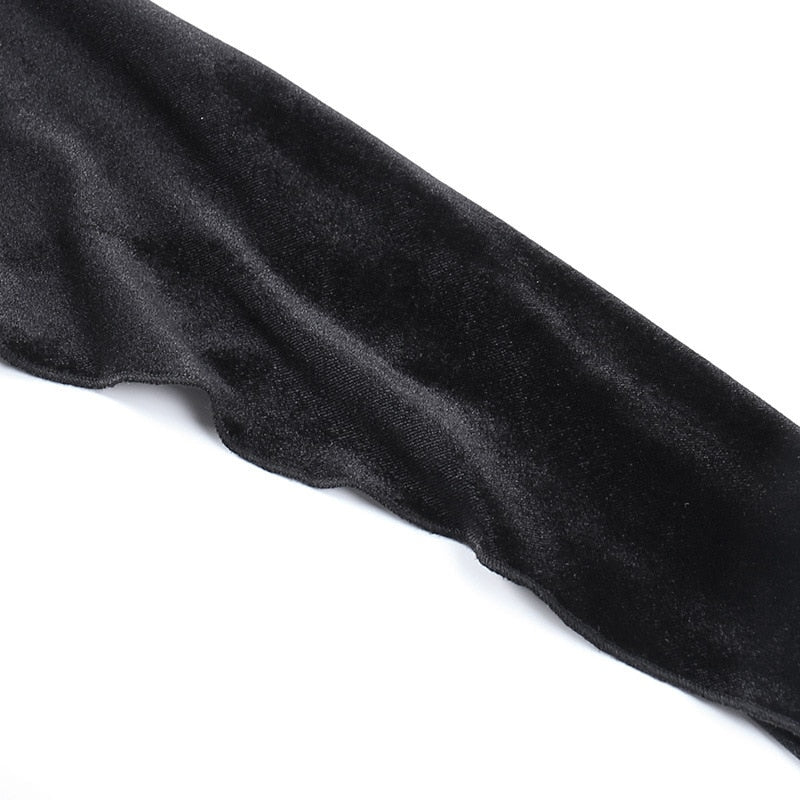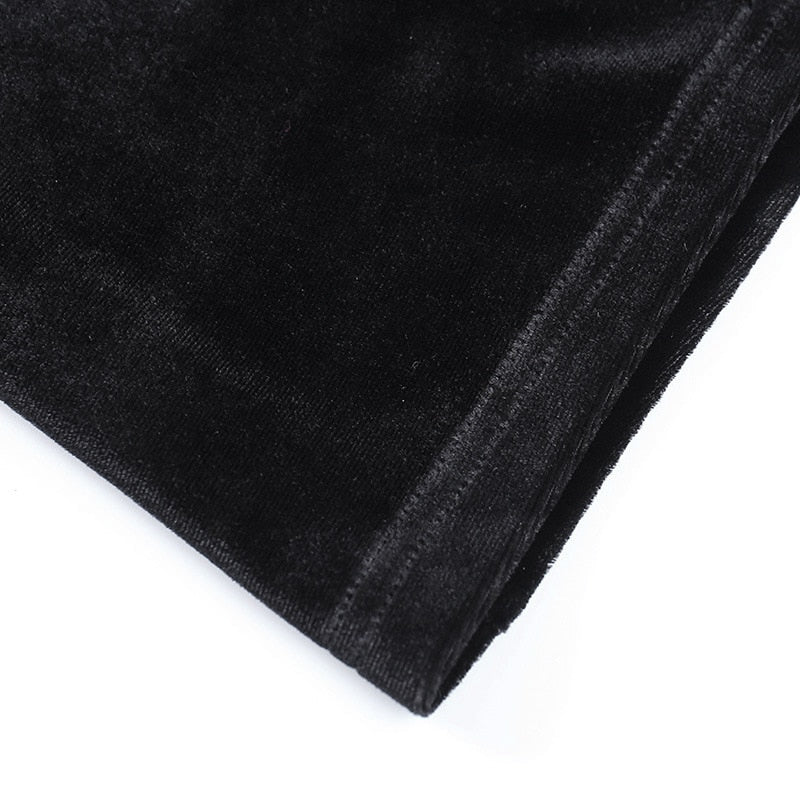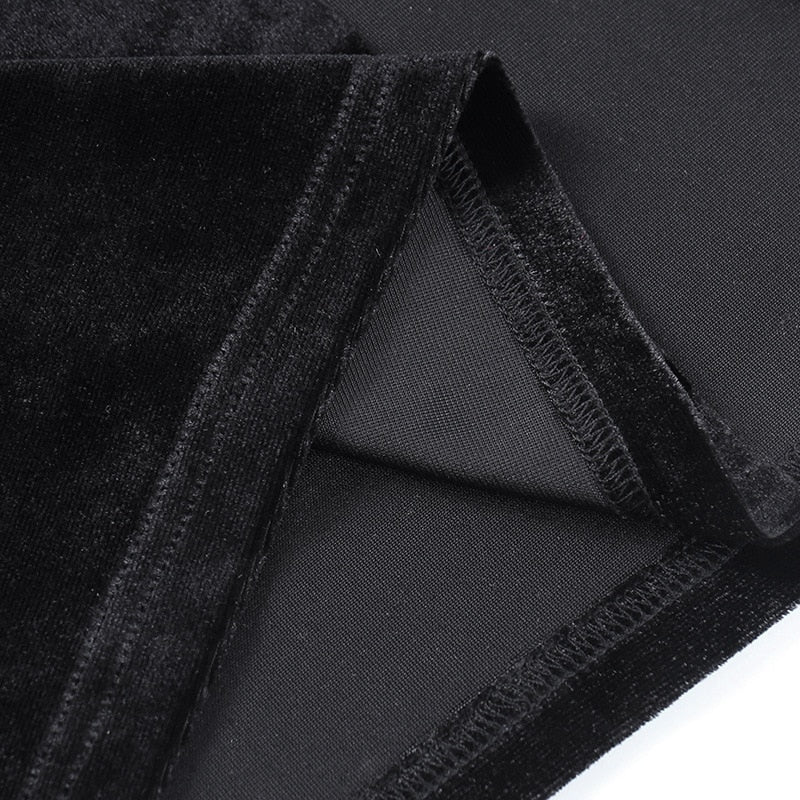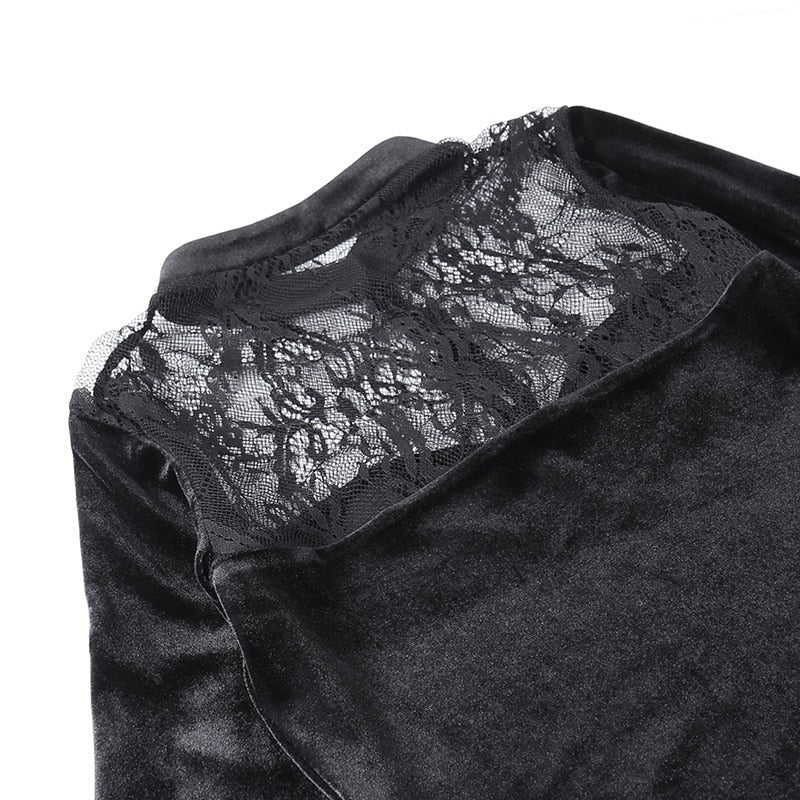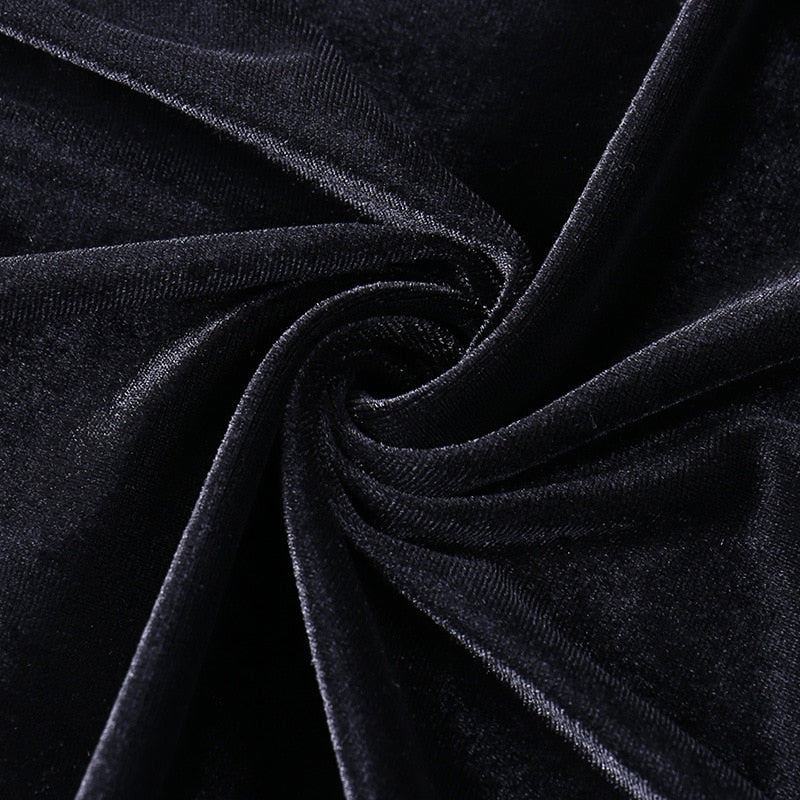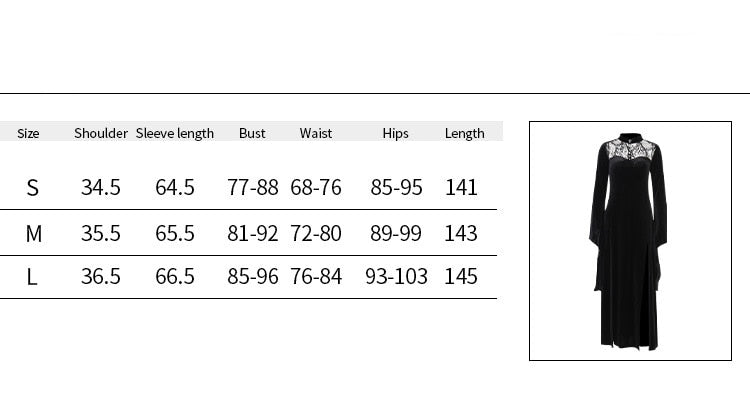 The Witching Gown
This item is in stock now and ready to ship worldwide.
Scroll down for product details & size specifications.
Every witch needs the perfect black gothic gown.
This long, black velvet dress falls to the floor with a thigh-high slit for movement and sex appeal.
The low neckline is filled in with Victorian-style black lace and leads to two batwing sleeves that fall to the knee.
This witching gown feels like formal attire with a strong and sexy gothic edge, ideal for spell casting and enchanting.
Complete the look with these towering Pentagram doll heels.