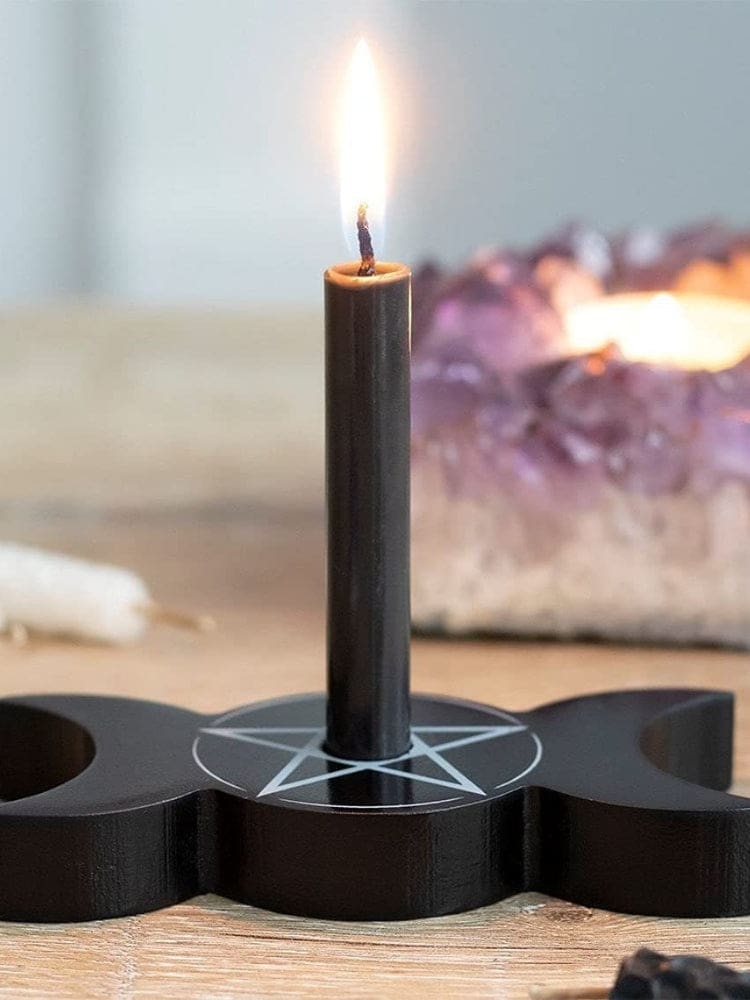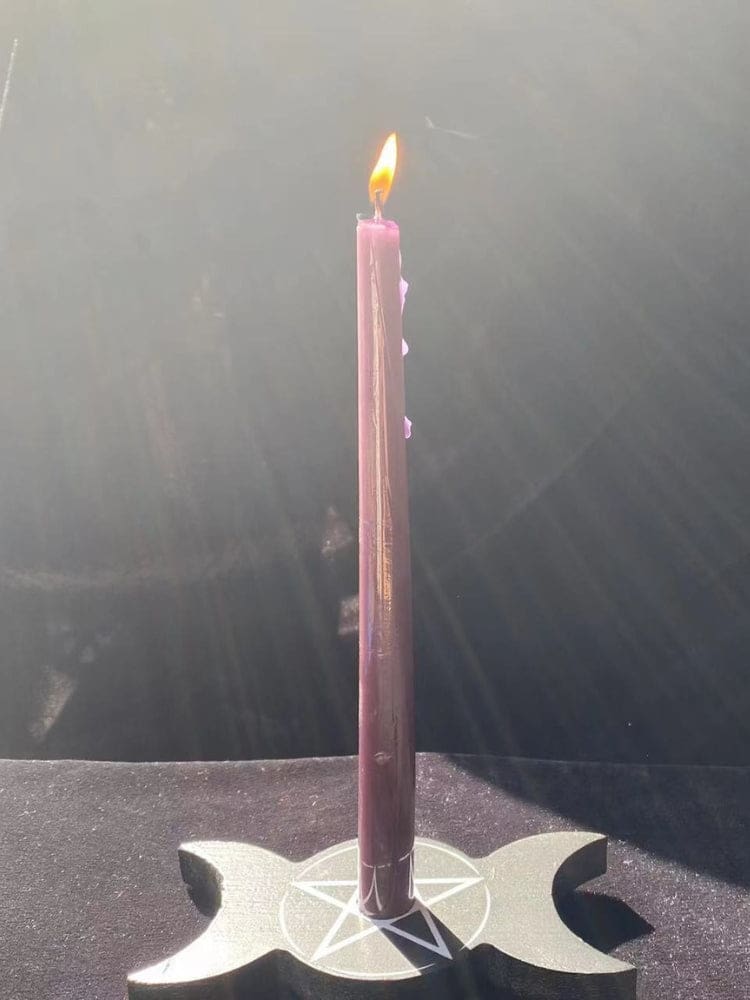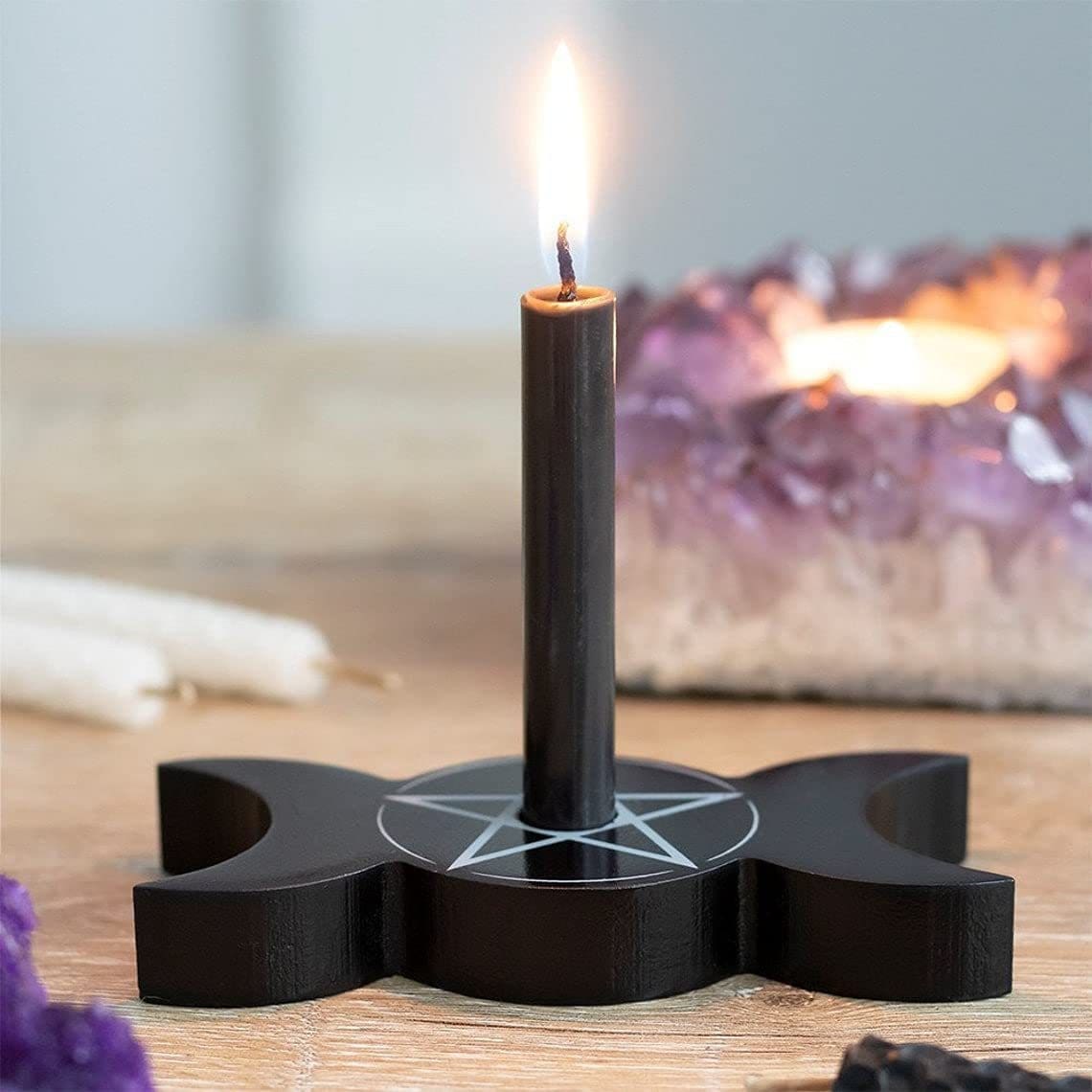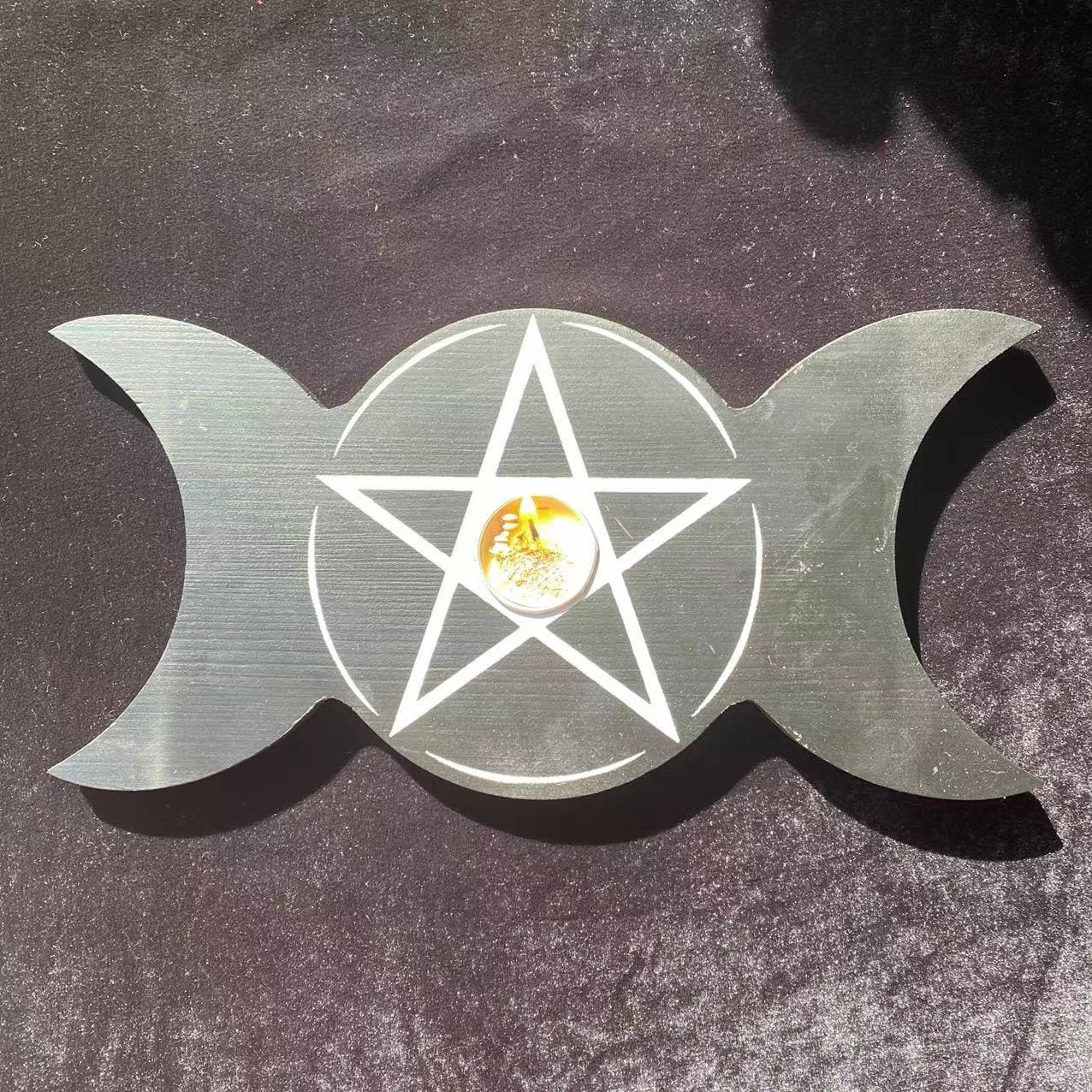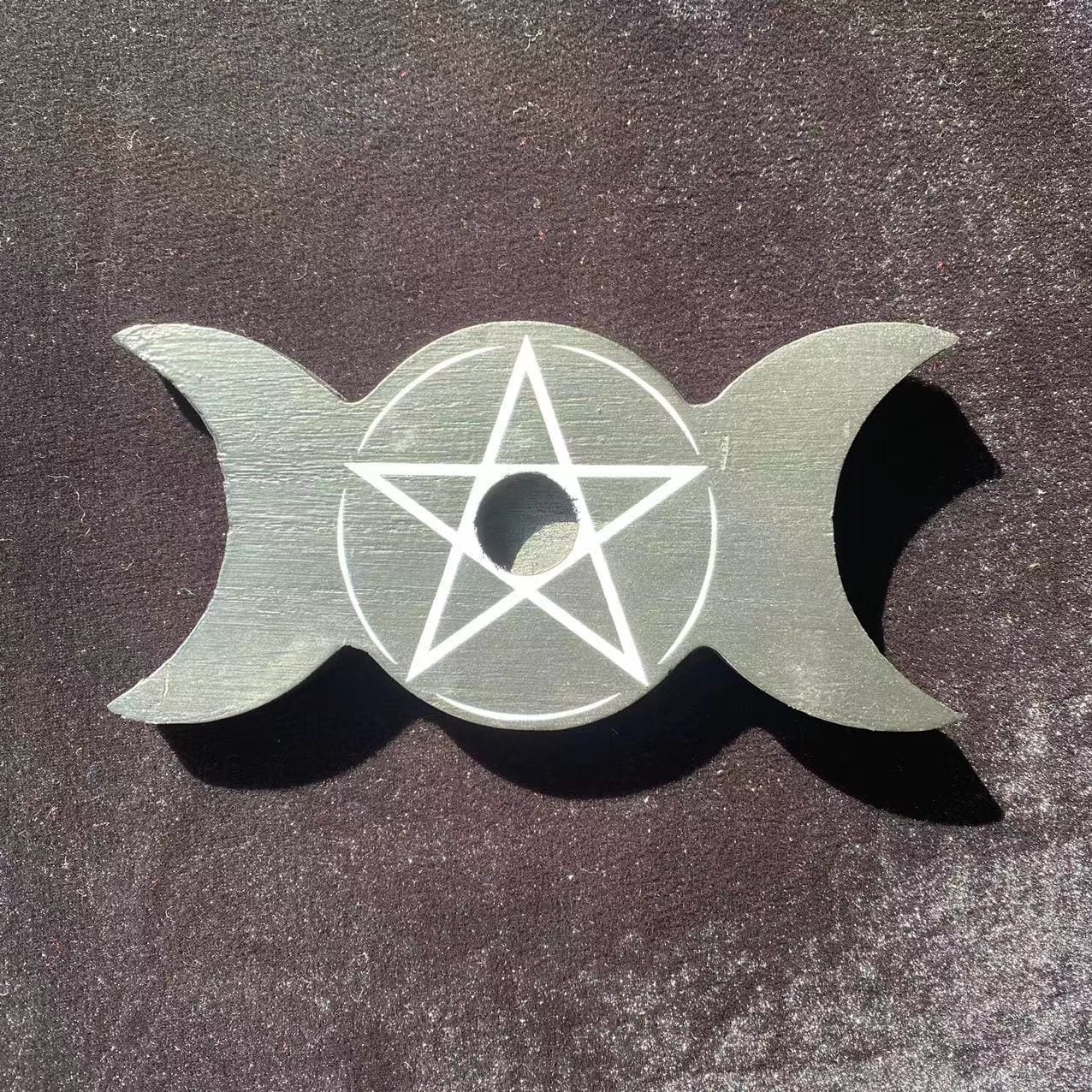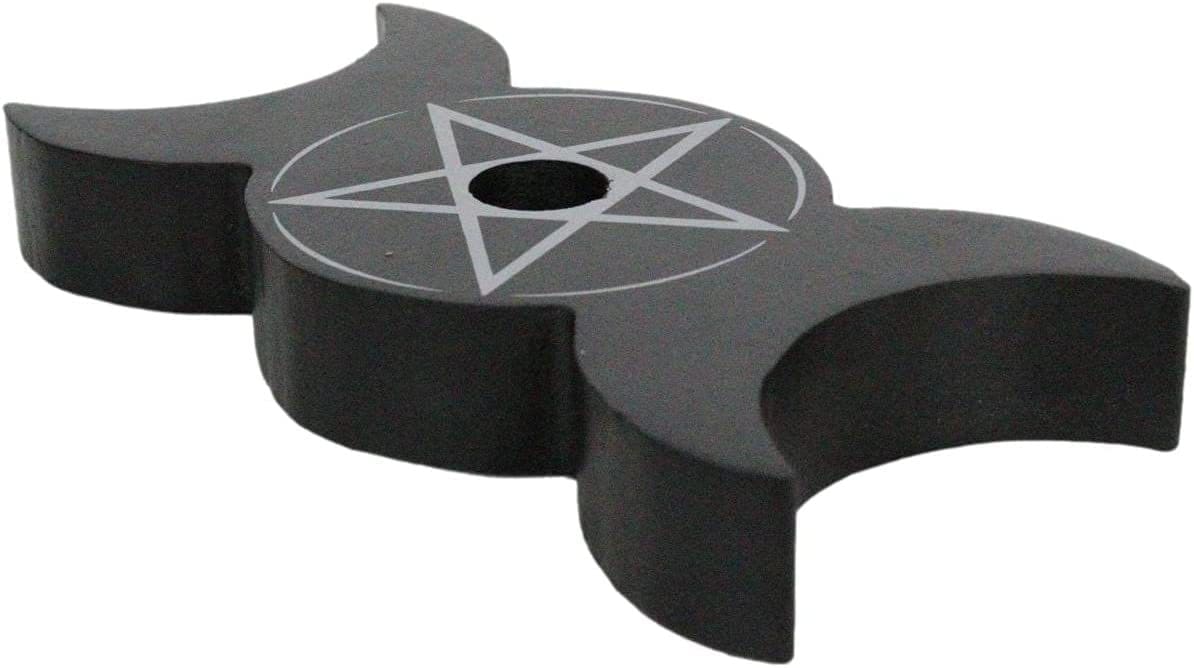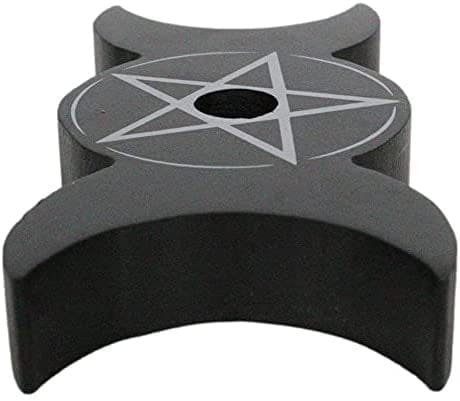 Triple Moon Goddess Candlestick Holder
This item is in stock now and ready to ship worldwide.
Scroll down for product details & size specifications.
Moon goddess candle holder perfect for Gothic-inspired home decor or candle magic rituals.
The base takes the shape of the moon phases, with the full moon flanked by two crescent moons.
The full moon is decorated with the pentagram symbol, which represents magic and witchcraft.
The black color invokes goth imagery, and it offers a perfect focal point for pagan flame rituals and spells.
You will find a variety of candles of different colors in our store.